Shen Yun Carries "Hope for the World" Across Five U.S. States
March 19, 2016 | By Minghui correspondent Zhang Yun
(Minghui.org) In the first two weeks of March, two of the four touring companies of Shen Yun presented 23 performances in five U.S. states including New York, Colorado, Indiana, Illinois, and Texas.
Shen Yun Performing Arts returned to the Lincoln Center for a second round of twelve shows March 2-13. Attendees expressed amazement for the skillful presentation of the performance.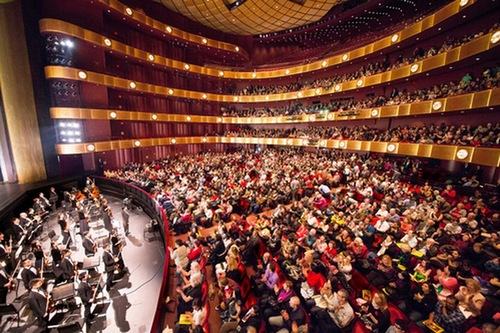 Curtain call at the David H. Koch Theater at Lincoln Center on March 13, 2016
Fashion Model: "Outstanding" and "Perfect"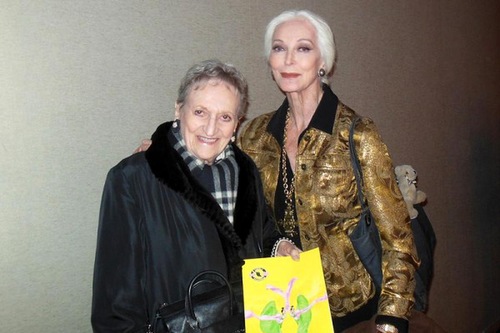 Fashion model Carmen Dell'Orefice and Annette Green, founder of Fragrance Foundation, at the Lincoln Center on March 5
"It is outstanding," said fashion model Carmen Dell'Orefice. "Each and every dancer could have been the solo dancer."
"They work together as one. And each one is as perfect as the person you put up front," she added.
"The visualization is quite beautiful....Really quite a spectacular experience," said Annette Green, founder of Fragrance Foundation.
Broadway Choreographer: "An Incredible Presentation of Pageantry"
Josh Prince, Broadway choreographer and artistic director for the Broadway Dance Lab at the Lincoln Center on March 5
"A sensational, beautiful explanation of Chinese culture," said Josh Prince, Broadway choreographer and artistic director for the Broadway Dance Lab. "This was an incredible presentation of pageantry and the Chinese culture throughout the ages."
"What they show so well is the ability for large groups of dancers to come together, almost breathe together, work together, make formations together," said Mr. Prince, who described the experience as really moving and inspiring.
"It's also nice to see a company who's trying to upkeep the history of Chinese dance and the culture of China," he added.
"Hope for the World"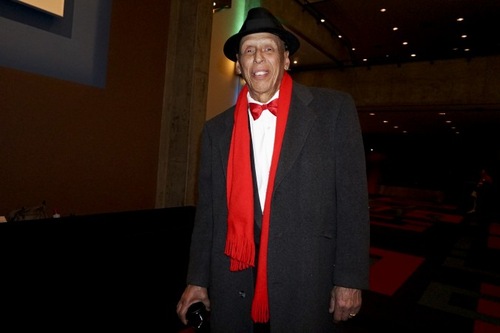 Drummer Johnny Diaz, at Indianapolis's Clowes Memorial Hall on the campus of Butler University on March 9
"I feel rejuvenated, wonderful, hope for the world," said drummer Johnny Diaz after seeing the performance in Indianapolis on March 9.
"The quality of dance, the quality of the musicians, the quality of precision, the dancers interacting with each other and the music interacting with the performers... It's beautiful," Mr. Diaz said.
"It's just too much to say. They were just outstanding and uplifting and I would like to see it again many times," he added.
"Genuine Manifestation" of Traditional Chinese Culture
John Su and Amy Liu, students from China who attended the performance at the Lincoln Center on March 5
"Today, I've seen it. I'm very touched," said John Su, a student at Stony Brook University who attended the Shen Yun performance at the Lincoln Center with his friend Amy Liu. "There is a reason why China was called the Divine Land."
"[Shen Yun] truly brings out the notion of divine culture transmitted from the heavens," Amy Liu said. "I think that if one really calms down and watches the show, you can really experience the genuine manifestation of your tradition and your ancestors' 5,000-year-old culture."
"I believe that this show will definitely play in China one day. For sure," Ms. Liu added.
Shen Yun will continue its tour of the United States with performances inSan Antonio, TX, March 18–20; Long Beach, CA, March 19–20; Austin, TX, March 21–22; and Thousand Oaks, CA, March 22–23. For more information on tickets and dates, please visit http://shenyun.com.