Posters Across China During Holidays Offer a Message of Hope and Justice
(Minghui.org) Spanning from the last week in December to the Lantern Festival on January 15 (lunar calendar), Chinese New Year is the biggest and longest holiday season in China. Falun Dafa practitioners visited their home neighborhoods and distributed informational materials with news of the recent movement to sue former dictator Jiang Zemin for launching the brutal persecution, which has lasted over 16 years. They also put up many posters in various regions to inform local residents of this important message.
Hebei Province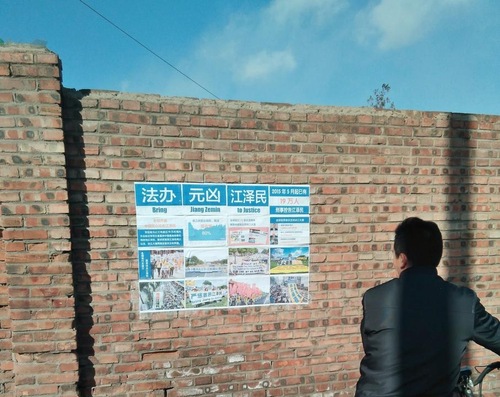 A bike rider stops to read a poster from Falun Dafa practitioners titled, "Bring Jiang Zemin to Justice."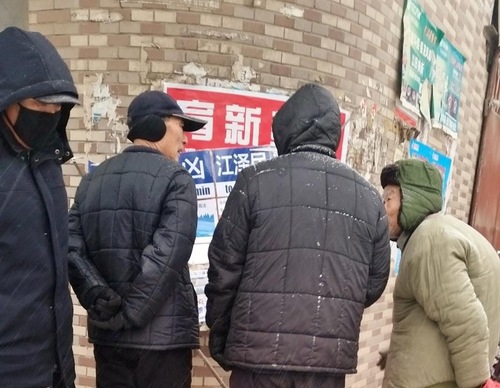 Residents read and discuss a poster in a suburb of Shijiazhuang, capital of Hebei Province.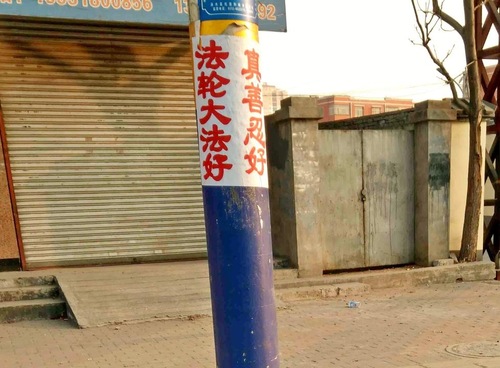 A poster in Baoding City reads, "Falun Dafa is good" and "Truthfulness-Compassion-Forbearance is good."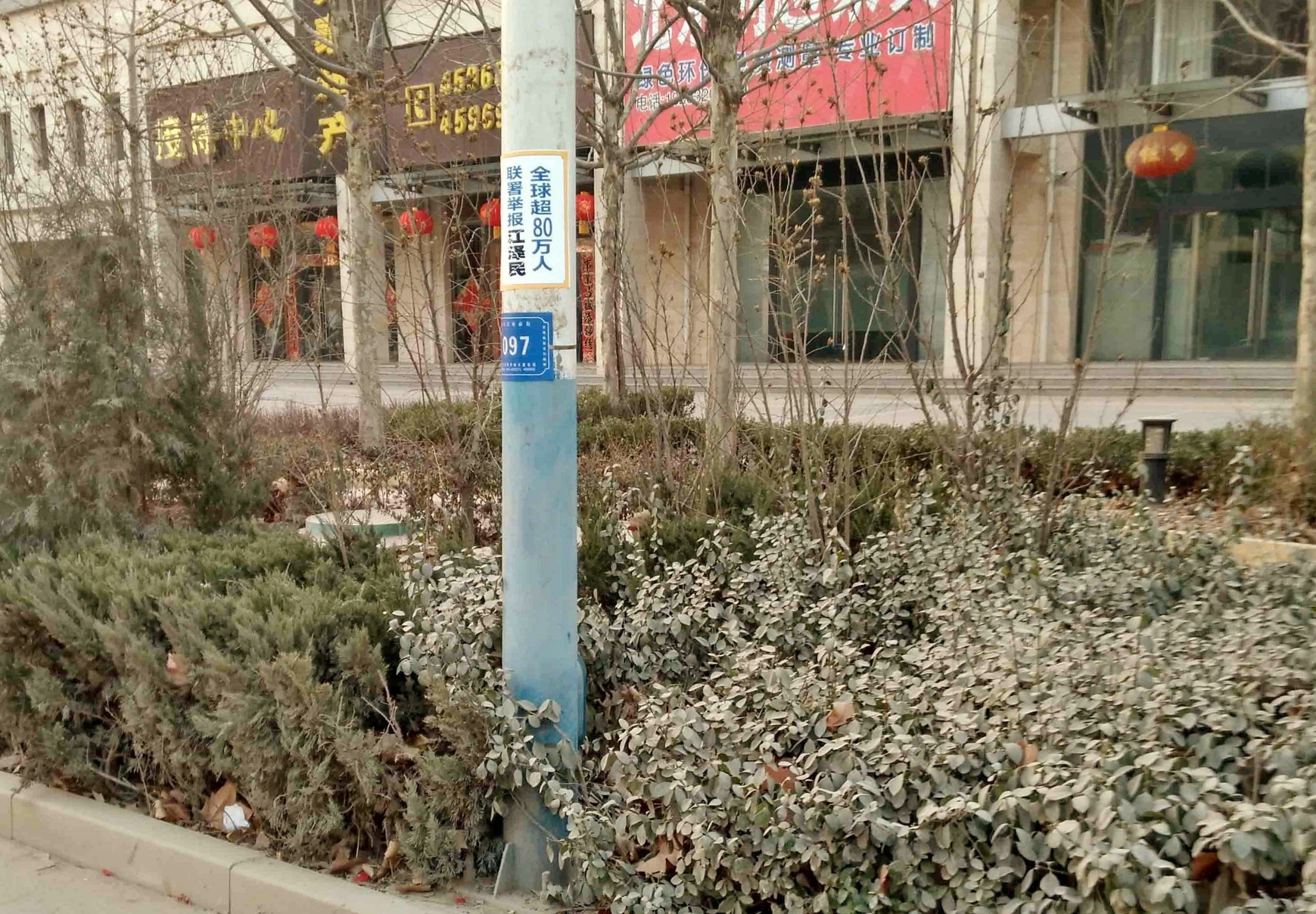 A poster by the road in Baoding city reads, "Over 800,000 people worldwide have supported lawsuits against Jiang Zemin."
Northeastern China
A banner in Heilongjiang, the northernmost province in China: "Truthfulness-Compassion-Forbearance is good" "Falun Dafa is good"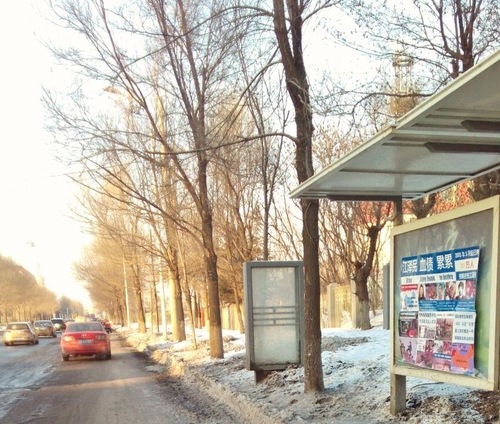 A poster on a bulletin board in Jilin Province.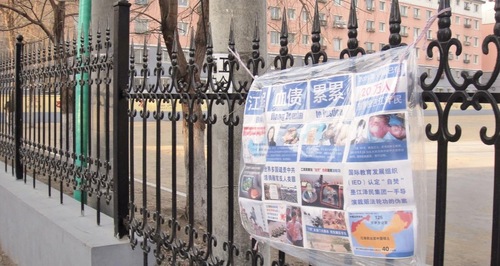 A poster inside a plastic cover in western Liaoning Province.
Shandong Province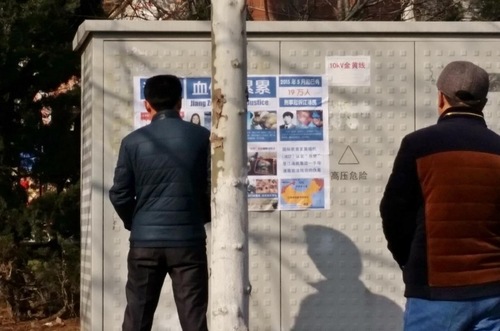 Two passerby read a poster in Yantai Economic and Technological Development Zone.
"Falun Dafa is good" sign on an electric pole in Mengyin County.
Other Provinces
Similar posters were seen in Sichuan, Anhui, Hunan, Yun'nan and other provinces.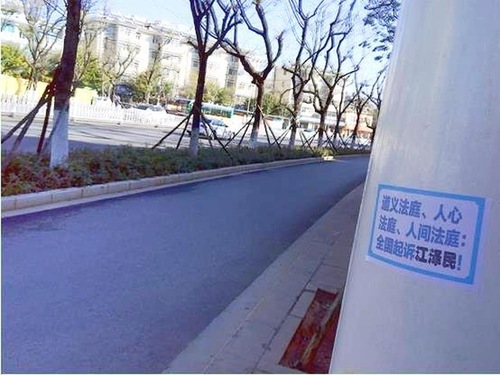 A poster in Kunming, capital of Yunnan Province. The poster reads, "Jiang is being sued nationwide based on the law, social justice, and humanity." Located in southern China close to Myanmar and Laos, Kunming is often referred to as "spring city" for its accommodating weather.
Related reports in Chinese: