General Mills Employee Awarded for Her Efforts to Raise Awareness About the Persecution of Falun Gong in China
December 31, 2016 | By a Falun Gong practitioner in Minnesota
(Minghui.org) The Asian Heritage Network at General Mills, America's third largest food company, recently issued a "Serving the World by Serving the Community Award" to employee Pingping Yu for her efforts raising awareness about organ harvesting atrocities and the persecution of Falun Gong in China.
The award was announced on October 27 during the closing ceremony of the company's annual "Asian Leadership Conference" at its global headquarters in Golden Valley, MN.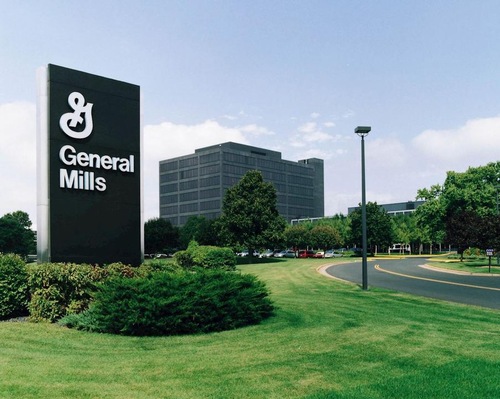 General Mills global headquarters in Golden Valley, Minnesota
Mrs. Carmen Johnson, the director of Pingping's department, issued the award. She told the more than 200 attendees about Ms. Yu's volunteer work in helping raise awareness in the local community and urging community leaders to help stop organ harvesting atrocities.
She said she admired Ms. Yu for her and other Minnesota volunteers' unyielding efforts to reveal the persecution to the Minnesotans and the community leaders, including the legislature.
She also mentioned the recently passed MN Senate Resolution 2090 which condemns forced organ harvesting from prisoners of conscience in China. She thanked Ms. Yu for helping her and other Minnesotans learn about the persecution.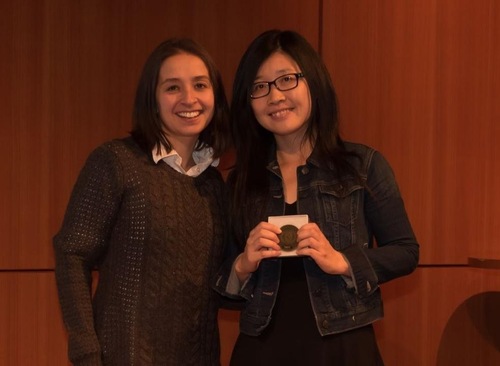 Minnesota Falun Gong practitioner Pingping Yu receiving award for her efforts to raise awareness about her persecution of Falun Gong.
Ms. Yu accepted the award along with a hearty hug and sincere congratulations from Mrs. Johnson.
General Mills is the world's sixth largest food manufacturer with over 39,000 employees globally and an annual revenue over $16 billion. Founded in 1856, the company just celebrated its 150th anniversary. The company operates across multiple food categories and owns many iconic brands popular in North America and other parts of the world.