Wide Support in China for Bringing Jiang Zemin to Justice
January 11, 2016 | By a Minghui correspondent from China
(Minghui.org) More than 202,000 Falun Dafa practitioners and their family members have filed criminal complaints against former Chinese dictator Jiang Zemin since May 2015, for his crimes in persecuting Falun Dafa. These lawsuits have received strong support from people throughout China. As of November 23, 2015, in Changsha City alone, 2,938 people signed petitions supporting the lawsuits against Jiang.
In many cities across the country Chinese citizens have courageously placed their signatures and fingerprints on petition forms to register their support for bringing Jiang to justice. Below are examples of petitions from Changsha, Guangzhou, Jilin, Jingzhou, Tangshan and Qinhuangdao City.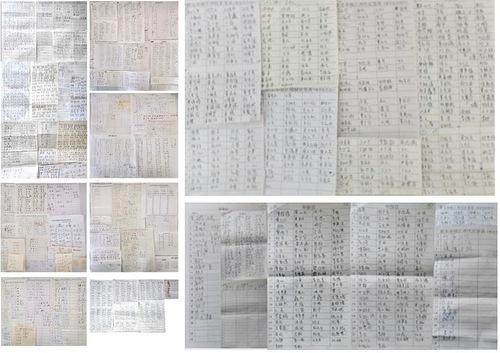 Signatures from Changsha City, Hunan Province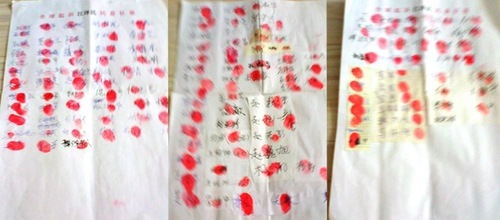 155 signatures of support from Jilin City, Jilin Province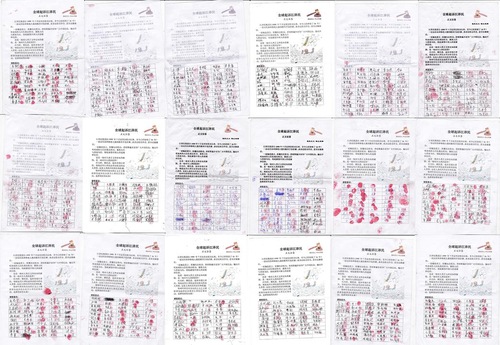 870 signatures from Fengrun District, Tangshan City, Hebei Province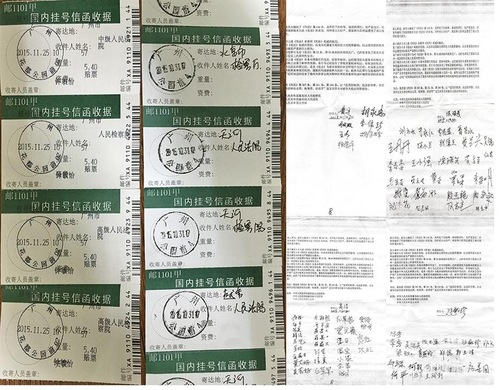 Receipts and letters from 87 persons who reported Jiang's crimes in Guangzhou City, Guangdong Province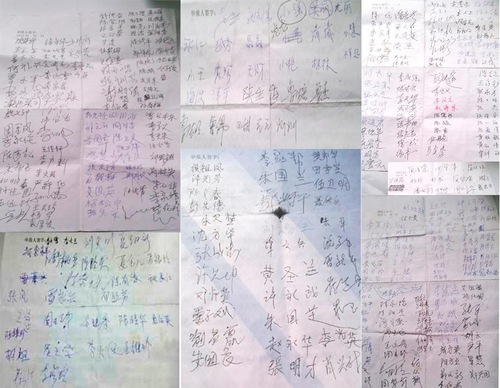 362 signatures from Jingzhou City, Hubei Province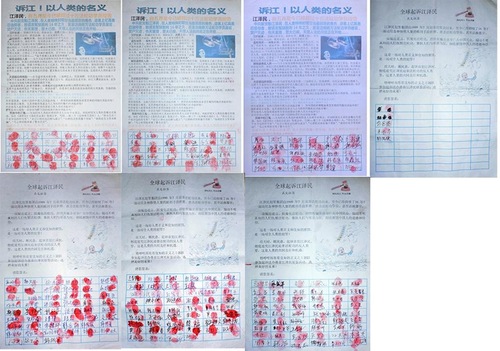 250 signatures from Qinhuangdao City, Hebei Province
Background
In 1999 Jiang Zemin, then head of the CCP, overrode other Politburo standing committee members and launched the violent suppression of Falun Dafa. The persecution has killed countless Dafa practitioners over the past 16 years. Many have been murdered for their organs. Others have been imprisoned and tortured for their belief. Jiang Zemin is directly responsible for the inception and continuation of this brutal persecution.
Under Jiang's direction, the CCP established an extralegal security force – the 610 Office, with the power to override the police and judicial systems. The 610 Office carries out Jiang's directives to eradicate Falun Gong: ruin practitioners' reputations, cut off their financial resources, and destroy them physically.
Jiang stepped down as head of the CCP in 2002, but he has exerted much power from the shadows through a network of officials he put in power.
Chinese law now allows citizens to be plaintiffs in criminal cases, and many practitioners are exercising that right to file criminal complaints against the former dictator.