Australia: Falun Gong Band in Multi-cultural Event in Sydney
(Minghui.org) The Divine Land Marching Band performed at the Lakemba Haldon Street Festival, an annual multi-culture event held by the city of Canterbury, on August 22. It was the 7th time the Falun Gong practitioners that make up the band have been invited to this event.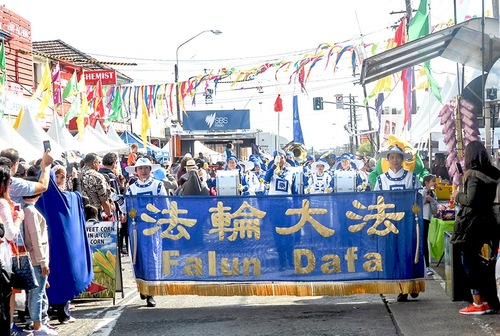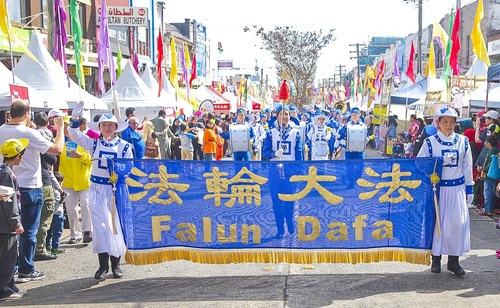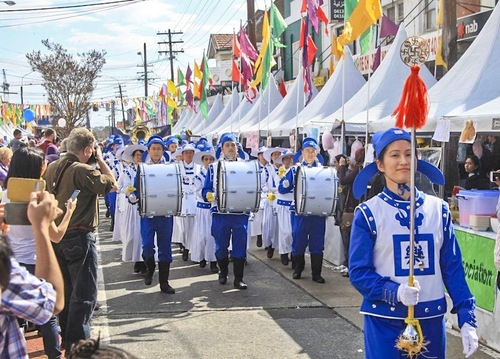 The Divine Land Marching Band in Sydney
Lakemba, which is southwest of Sydney, is home to large populations of Italian, Greek, and Lebanese immigrants. Every year, more than 30,000 people attend the festival.
The spectators applauded the band's performances. The local radio station, SBS Radio, invited the band to play five songs live for their audience. Several people at the event told practitioners, "You are the best entry in today's parade."
Practitioners also handed out flyers to inform people about this ancient cultivation practice and let them know that it is being brutally persecuted in China. Many people signed the petition condemning the persecution and supporting Falun Gong's peaceful resistance.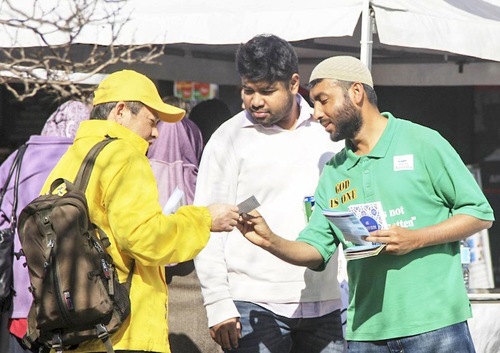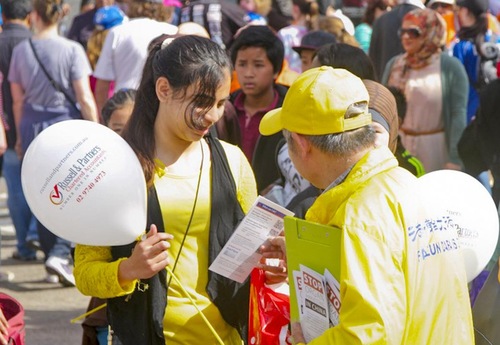 Handing out Falun Gong brochures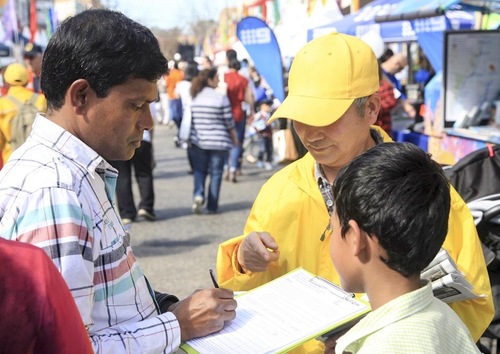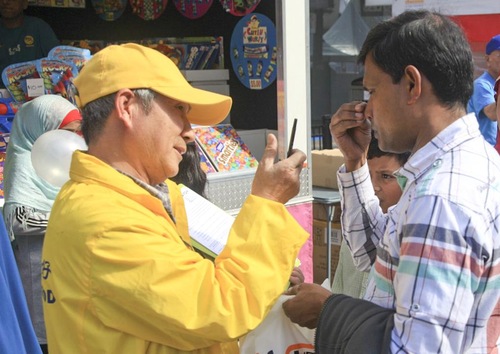 People sign the petition to express their support for Falun Gong's peaceful resistance.