Falun Gong March Touches Vienna Residents
(Minghui.org) Many Vienna residents first learned about Falun Gong and the persecution of it in China on September 25. The practitioners' march took off from the famous Stephansplatz, and passed by Hofburg Palace, Vienna State Opera, and Ringstrasse, and ended at Mariahilfer Straße, the largest shopping street in Vienna.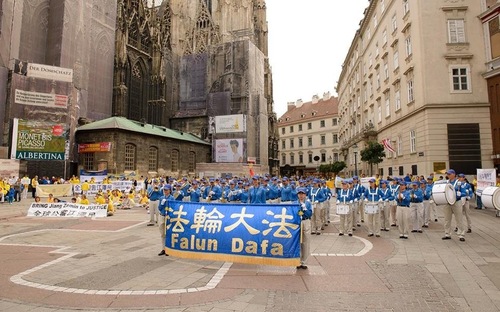 Taking off from Stephansplatz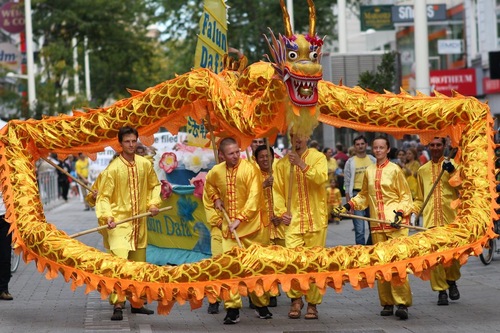 Dragon dance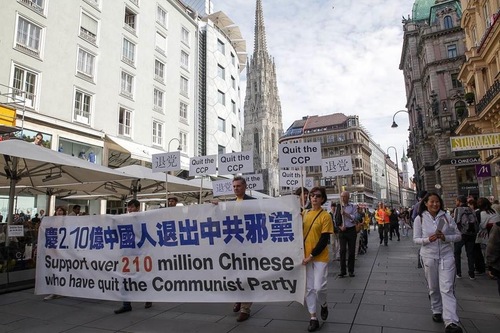 The march on Grabens Avenue
Leukauf Margit, a local, cried when she heard about the persecution of Falun Gong in China. Pointing at a Falun Gong flyer, she said: "I believe that 'truthfulness-compassion-forbearance' is good and correct. It's great that you are holding such a large scale march, passing on information about the persecution and lawsuits against the Chinese dictator. It is important to value human rights everywhere in the world."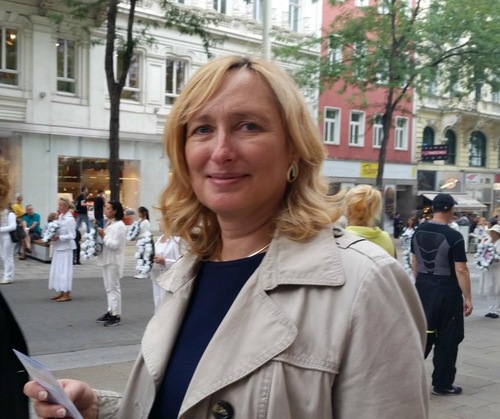 Leukauf Margit holds a Falun Gong flyer
Elke Peller and her daughter Paula did not understand why the Chinese government persecutes such a peaceful group.
Elke said: "We asked ourselves, what kind of excuses does the Chinese regime have? How can they explain this to the world?" She could hardly believe that a government could apply so many kinds of torture to persecute its own people.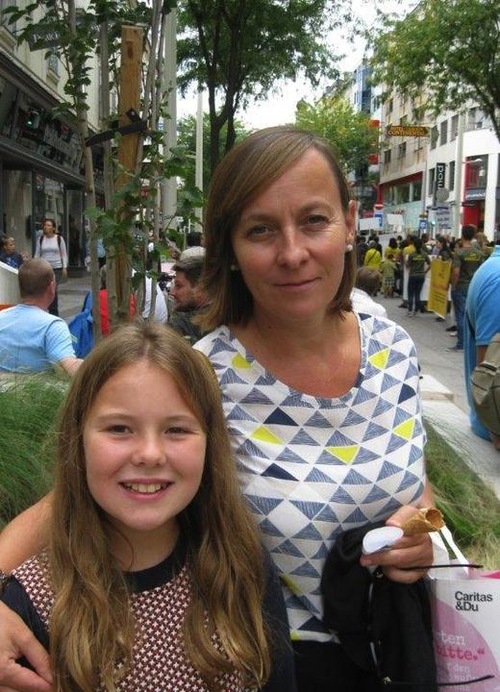 Elke Peller and her daughter Paula enjoyed the march. "There are people from so many countries in the march, old and young. It is very peaceful and full of righteous energy," Elke said.
Sonja and Franz were shocked by the Chinese state-sanctioned organ harvesting from Falun Gong practitioners. They also enjoyed the march. "Every section demonstrates the beauty of Falun Gong and the brutality of the persecution from different angles. This is great. It tells people about the human rights violations in China. It also tells Chinese people about the peaceful resistance overseas," Franz said.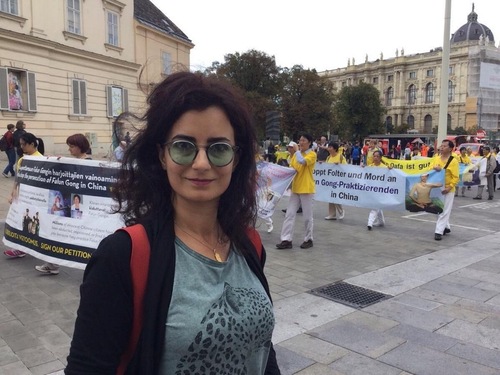 Local resident Maja Kuri believes that Western society and the United Nations should take action to help stop the persecution of Falun Gong in China.