India: 'Human Harvest' Screening at Ashoka University Brings Students' Attention to Organ Harvesting Crimes in China
(Minghui.org) Following a successful screening of the documentary Human Harvest at the Press Club of India on July 20, 2015, filmmaker Leon Lee granted permission for a second, final screening of the documentary at Ashoka University in Sonepat, 150 km. (93 miles) from New Delhi.
Human Harvest is an internationally-acclaimed documentary covering the harvesting of organs from living prisoners of conscience in China, particularly Falun Gong practitioners imprisoned for their belief. The film won a Peabody Award in 2015.
On July 24, 2015 at 7:00 p.m., 200 Young India Fellowship students of Ashoka University watched the heart-wrenching documentary with rapt attention. Some were in tears and found it hard to believe that something like this was happening in China.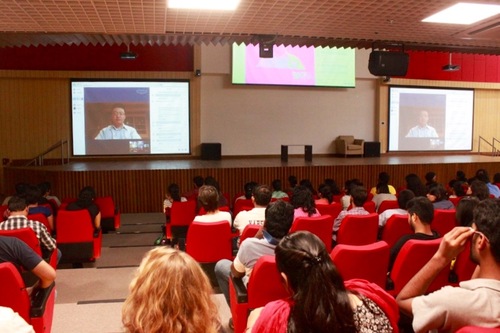 Leon Lee, who produced and directed the film, held an online discussion and Q&A sessions after the screening, which attracted enthusiastic participation by the students.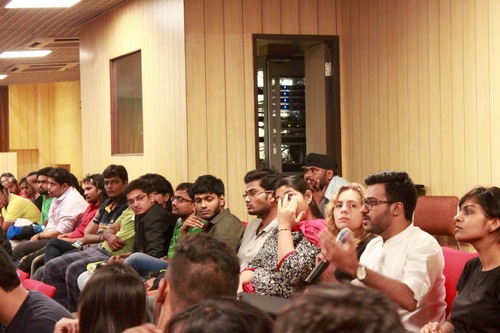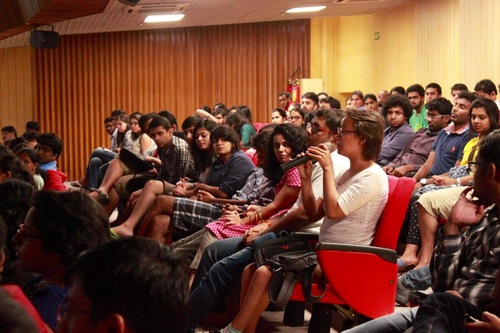 Some students suggested ways to raise awareness of the organ harvesting atrocities in China via social media channels.
Ashoka University is one of India's top-ranked international universities, offering multi-disciplinary programs guided by eminent leaders and scholars.