Carved Gourd: Fortune and Plum Blossoms
May 23, 2015 | By Yang Shan, a Falun Gong practitioner in China
(Minghui.org) To express their gratitude for Master's compassionate salvation, many talented Falun Gong practitioners have created artwork meant to help inspire others.
Inspired by the following poem, Yang Shan created this gourd carving: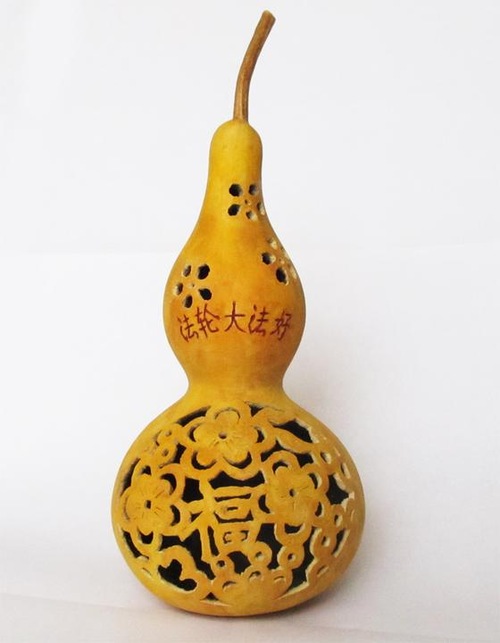 Faint aroma fills the space between heaven and earthLayers of plum blossoms unfold--happy facesSpring is near, flowers rekindle compassionKnowing the truth opens the door to a bright future
Dimensions:Diameter 11.5 cmHeight 26.5 cm.
Note: The plum blossoms and the Chinese character Fu (fortune) are pierce work. The five characters "Falun Dafa Is Great" are carved into the surface and painted red.