Why Have Chinese Communist Party Officials Encountered Such Tragic Fates?
(Minghui.org) Editor's note: In both Western and Chinese culture, the principle of karmic retribution, that is, being held ultimately accountable for one's own actions, is widely accepted. The fundamental teaching of Falun Gong is the characteristic of the universe, "Truthfulness-Compassion-Forbearance." The universe will reward actions that are in harmony with this principle, while actions such as beating, torturing and murdering people will incur karmic retribution. Stated another way, good deeds will be rewarded with good, while evildoing will meet due retribution. Articles such as this one are meant as a compassionate reminder of this principle to those who would commit wrongdoing. While many of those who persecute Falun Gong are merely "following orders," the universal law requires that they too be held responsible for their actions, and that only by reversing their course of wrongdoing may they escape retribution.
Many cases of karmic retribution have been reported throughout history. Those who persecute righteous beliefs can never ultimately escape a tragic death.
However, some refuse to learn lessons from the past.
Many Chinese Communist Party (CCP) officials who participated in the persecution of Falun Gong have received karmic retribution. They include top officials of the central government, including Zhou Yongkang, Bo Xilai, Xu Caihou (deceased), Li Dongsheng (Deputy Minister of Public Security), Su Rong, as well as local officials, Wang Lijun, Wu Changshun and many others.
Below are typical cases of CCP officials meeting with unnatural deaths after persecuting Falun Gong practitioners.
Police Captain Drops Dead While Cursing Falun Gong
According to a trusted insider, Domestic Security Captain Li Shaoju (李绍举) died when planning another wave of persecution against local practitioners.
Li, 57, was also the chief of the Urban Administrative and Law Enforcement Bureau of Pulandian in Dalian City. At a bureau meeting around February 9, 2015, he trembled with rage and cursed Falun Gong. While shouting at the top of his lungs, he suddenly fell over and died. It was said that he suffered a brain hemorrhage.
Head of 610 Office Dies on June 10th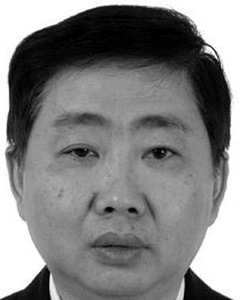 Wang Guangping (王广平), deputy captain of the local Domestic Security Division, Guangzhou City Police Bureau, also former director of Guangzhou City 610 Office.
Qi Xiaolin's, a subordinate of Wang Guangping, also met with an unnatural death. He dropped dead in his office on June 10, 2010, at the age of 54.
Wang Guangping, while deputy director of the Guangzhou City 610 Office from 2001 to 2006, ordered that 310 practitioners be taken to a brainwashing center, and sentenced 395 to forced labor and 16 to prison terms.
He claimed not to believe that "doing evil would meet with retribution." However, he died on June 10, the day the 610 Office was established in 1999.
Vice President of Shanghai Court Dies of Heart Attack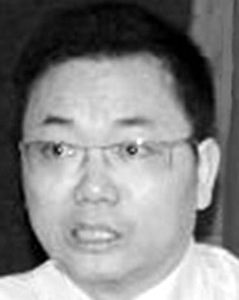 Zou Bihua (邹碧华), vice president of the Shanghai People's High Court
Zou Bihua, vice president of the Shanghai People's High Court, died of a heart attack on December 10, 2014, at the age of 47.
Zou was promoted to the position of vice president in October 2012. He was president of the Changning District Court from 2008 to 2012. Under Zou's supervision, many practitioners were illegally sentenced to prison for their beliefs.
He holds sole responsibility for police inspector Mr. Zhao Bin's death from brutal torture and the persecution of many innocent practitioners. Practitioners disabled due to torture ordered by Zou include Mr. He Binggang and Mr. Zong Xunyong, an economist. Mr. Yao Yuan, a computer scientist, was sentenced to an 8-year prison term.
Judge Taking Lead in Sentencing Practitioners Meets Retribution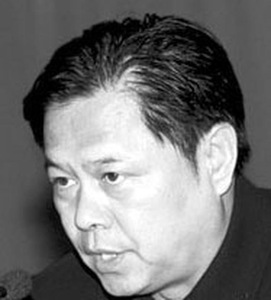 Chen Yuanchao (陈援朝)
Chen Yuanchao, a judge who took the lead in sentencing practitioners to prison at the onset of the persecution in 1999, met with retribution in early 2003.
He was the Chief of No. 1 Criminal Court, Haikou City Intermediate Court, Hainan Province. He was honored by the communist regime as a National Model Judge and was awarded a First Class Contribution certificate for his role in the suppression of Falun Gong.
Chen was diagnosed with lung cancer and died in September 2003, at the age of 51.
Three Judges from Liaoning Province Die of Brain Diseases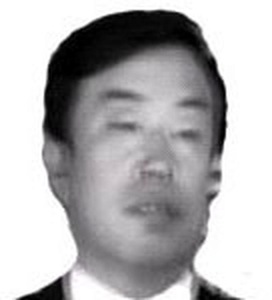 Zhang Wen (张文), vice president of the Shenbei New Area Court, Shenyang City
Liaoning Province is known for having sentenced the most practitioners in the nation. At least 196 practitioners were sentenced to prison in Liaoning in 2014, which represents 20 percent of all practitioners sentenced in China in that year.
More Communist Party officials in the Liaoning judicial system have met with retribution during recent years. In the Shenbei New Area Court, Shenyang City, three judges died from brain diseases. They were Liu Ye (柳晔), 56, E Anfu (鄂安福), 45, and Zhang Wen (张文). All of them have sentenced many innocent practitioners.
Wang Qingguo, former deputy head of the Public Security Department in Liaoning Province, died from pancreatic cancer on September 30, 2014, at the age of 51.
Many CCP officials, including Li Wenxi, former head of the Public Security Department, Liu He, former chief of the Shenyang City Police Bureau, Li Wei, Dalian City Intermediate Court official, and Zhang Dongyang, former chief procurator of the Liaoning City Procuratorate were removed from their positions. Zhang Yang was sentenced to life imprisonment for bribery and corruption.
Regardless of the CCP's atheist doctrine, the heavenly principle that "good is rewarded while evil is punished" remains unchanged. It is only a matter of time before wrongdoers face retribution.
We suggest that CCP officials who are still committing crimes learn their lesson from the above cases so they can avoid the same fate.