Theatergoers from Taiwan and Mainland China Share a Love of Shen Yun
April 18, 2015 | By Minghui correspondents Chen Rong and Huang Yusheng
(Minghui.org) "It's thrilling and magical. I sense the positive energy of Heaven," said Zhang Lei, president of China-based EWMH (Beijing) Health Time Ltd., and founder of a bio-electric meridian therapy. He attended the Shen Yun performance in Taipei on April 8, 2015, while in Taiwan to attend a conference.
"My biggest inspiration from watching Shen Yun is that traditional culture allows people to better their character and reveal their inner goodness," he added.
He described his understanding of the Shen Yun programs as, "...the connection of the energy of life and the universe." The producers of Shen Yun must have high-level energy, Zhang said. "They can combine music, energy, and stage arts. Only someone who has mastered the energy of the universe can produce a show like this."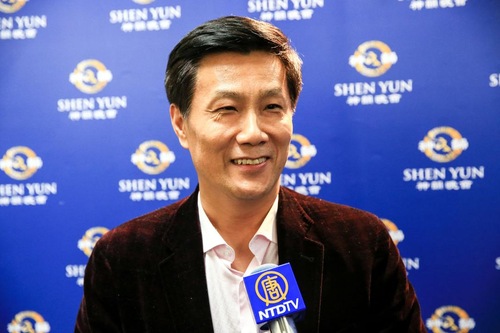 Mr. Zhang Lei, a business executive from China, hopes Shen Yun will perform in China soon.
The eight shows, on April 3-8, 2015 at the National Dr. Sun Yat-sen Memorial Hall in Taipei, were all sold out.
Mr. Zhang was not the only audience member who complimented Shen Yun's achievements beyond just the arts. Like him, many people from China traveled to Taiwan to see Shen Yun, as the show is not yet touring China.
Mr. Zhou (alias), a film producer from China, made the trip to Taiwan to see the Shen Yun show. "Shen Yun is pure art, and the performances are from the heart. That's why it's so touching," he said.
He has seen many shows in China due to his profession. He said that many performances in China came across to him as technical showcases, or competitions. Yet he saw more than techniques in Shen Yun, "Shen Yun doesn't pursue techniques, although the techniques and movements in the program are high level. If I had to describe Shen Yun with one word, it would be 'heart'."
"Shen Yun left me with a strong impression. I can sense the cleansing of my soul. Such pure beauty!" he added. "I very much hope Shen Yun will perform in China soon. This would be a best thing that could happen to China."
Their love of Shen Yun is shared by iconic leaders in Taiwan.
Mr. Shih Chun-Jen, the former Minister of Health of Taiwan (1986-1990), who is also a Chinese neurology expert, attended the Shen Yun show on April 6. He suggested that all political leaders and doctors see the performance, "This is a very nice performance, and can help us understand humanity and the importance of human rights."
He said that the audience would learn the value of becoming a better person.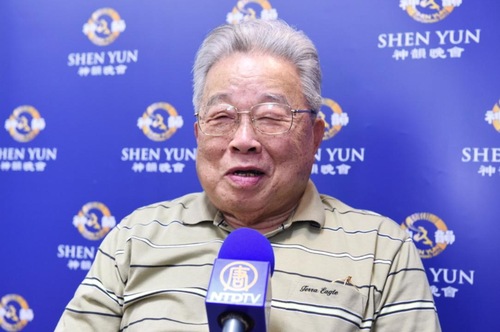 Mr. Shih Chun-Jen, past Minister of Health of Taiwan (1986-1990)
Dr. Simon Min Sze, an authoritative figure in semiconductors, ranked Shen Yun at the top, among many performances he had seen in Taiwan and other places. He attended the April 4 performance, and commented that Shen Yun's name (Divine Beings Dancing) matched its quality, and is "highly recommended."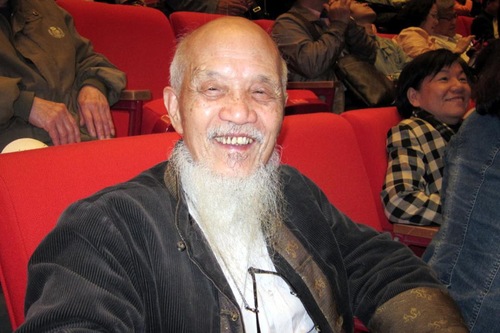 Renowned Chinese painter Zheng Shanxi
"The show is at a scale that ancient Chinese emperors probably didn't see!" Renowned Chinese painter Zheng Shanxi so described the Shen Yun show he saw on April 8.
He said that he was inspired after seeing the Shen Yun performance. He appreciated the colors, choreography formations, and balance of the stage. He said, "All arts are connected. The blend of the East and West in Shen Yun's music is about tones and timbres, while painting is about hues. Melody and tempo are connected to paintings. I will apply what I have learned from Shen Yun in my paintings."