Shen Yun's Beauty and Spirituality Inspire New York Audiences
January 23, 2015 | By Minghui correspondent Cai Ju
(Minghui.org) Shen Yun Performing Arts completed the second half of a series of performances at the Lincoln Center in New York on January 18, 2014. All seven shows beginning January 14 had full houses. Many in the audience were accomplished artists and business leaders who found Shen Yun inspirational and moving.
Producers: "Inspirational and Exciting"
Distinguished producers Bonnie Comley and Stewart F. Lane were impressed by the design of Shen Yun's performance.
"It is just an amazing experience here! I mean, the stories are exciting, the dance is very professional, the costumes are beautiful," said Stewart F. Lane, six-time Tony Award winner. He added that he was impressed by the show's blending of technical graphics with the dance. "Its quite exciting to watch. Quite inspirational."
Mr. Lane's wife, Bonnie Comley, vice president of Stellar Productions International, Inc. and a three-time Tony Award winning producer, also attended Shen Yun's performance on January 18.
Ms. Comley exclaimed, "The graphics! The digital backdrop animation, it was really so amazing and so well done!"
"I thought that it showed the combination of dance, music, and the graphics together. I thought, wow! Just as I'm watching it, I was getting ideas, possibilities … that's exciting," said Mr. Lane.
Ms. Comley summed up their experience of the show overall: "The dancing is beautiful, the production values are just tremendous. With so many dancers, so many talented dancers, it's really great! We're having a wonderful time."
Composer: "Uplifting and Deep"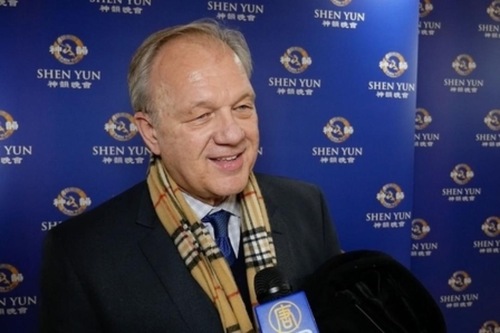 Composer and conductor David Eaton was enthralled by Shen Yun's orchestra
Composer and conductor David Eaton described his experience with Shen Yun, "It was very uplifting and inspiring, and at times—very deep."
"I thought it was fabulous, wonderful," he exclaimed after the evening performance on January 14.
"I think that the bringing together of the Eastern and Western elements was very effective. I enjoyed it so much," Mr. Eaton said of Shen Yun's live orchestra.
He also shared his feelings after hearing Shen Yun's music, "I'm a big believer in the power of art to heal people, to help people transcend their differences, their barriers."
"Many Western artists, Bach, Beethoven, also believed that music was a way to connect to God."
"I'm going to tell my friends, my colleagues, my family to come again," he said.
TV Program Host: Unbelievably Skillful and Graceful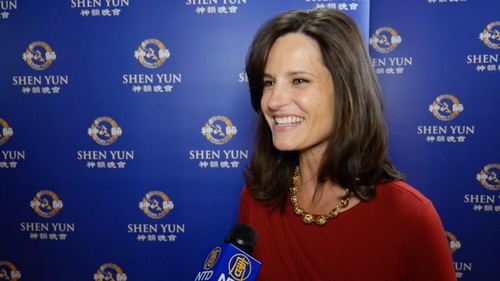 Contessa Brewer, WNBC anchor and host of WNBC weekend program, "Caught on Camera," was amazed by the talents of Shen Yun's performers.
WNBC anchor and host of "Caught on Camera," Contessa Brewer, called Shen Yun "unbelievable," "exciting," and "captivating" after seeing the performance on January 17.
"The skill, the talent on the stage is jaw-dropping," Ms. Brewer said. "It's so graceful. It's so moving. The emotions it brings out is just incredible."
Ms. Brewer said she was particularly mesmerized by Shen Yun's interactive digital backdrop.
"I love the use of technology with these ancient art forms," Ms. Brewer said. "The composition and the juxtaposition between [them] is incredible."
Company Owners: Values Touching the Heart
Company owners Rodolfo Chiari and Maria Chiari were touched by the values in the show.
"Tolerance, peace, and love," said Maria Chiari, vice president of international shrimp company Pomelo, after seeing the performance on Wednesday. "That was beautiful, it really touched our hearts."
"Patience," said her husband Rodolfo Chiari, who owns Pomelo, describing the values he found in the show.
"The virtue of patience and loving people through their art, and that can be transformative, can be changing the darker souls that are in China."
"Very loving, very tolerant, very sweet, and they don't deserve what's going on [referring to the persecution of Falun Gong]," she added. "It's a different China."
Bringing Rich History of China to the Public Eye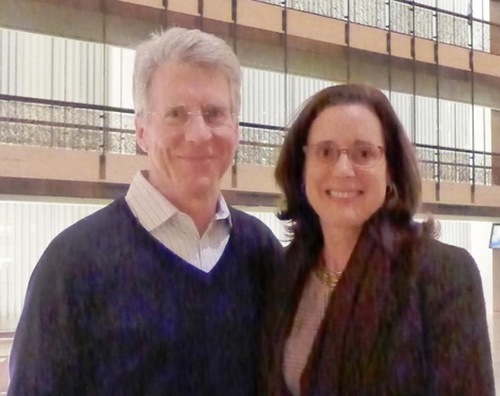 Lawyer Richard Hay and wife Lucinda, who come from London, were amazed by both the content and the presentation of the performance.
Richard Hay, partner at law firm Stikeman Elliott in London, said of Shen Yun, "It's quite a cultural overview of Chinese history. It's fascinating."
His wife Lucinda, who works as a consultant, was mesmerized by the performance, "Beautiful, so colorful, so elegant."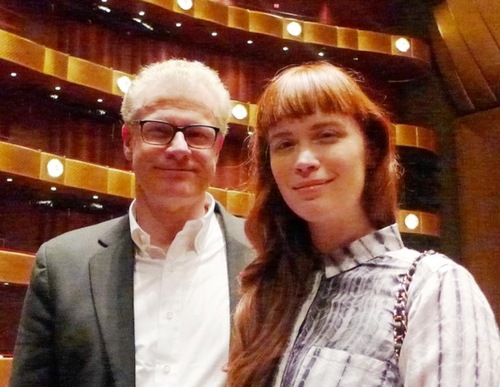 CFO of DDB Worldwide, Keith Bremer, learned more about the rich history of China through the performance.
Keith Bremer, CFO and COO of DDB Worldwide, called the show "extremely informative" after seeing it on January 15.
Mr. Bremer travels to Shanghai and has been to Taiwan. Through the show, he learned "a little bit more about the incredibly rich history [of China]."
Shen Yun will continue its United States tour with five shows in Boston on January 23-25 and five shows in Los Angeles on January 22-25. For more information on tickets and dates, please visit http://shenyun.com.