Director of Tianjin Police Department Receives Retribution for Persecuting Falun Gong Practitioners
(Minghui.org) On July 20, 2014, Wu Changshun, the Tianjin City CPPCC (Chinese People's Political Consultative Conference) vice chairman and Chief of the Tianjin Police Department, was placed under official investigation for serious violations of the law. He was the first top CCP official in Tianjin to be placed under investigation following the CCP's 18th national conference.
Wu Changshun, born in January 1954 in Tianjin, has worked in the Tianjin police system for 44 years (since 1970) and attained the rank of first-class police inspector. He became the chief of the Tianjin Police Department, deputy CCP party secretary of Tianjin Police Department, the first political commissar and first party security officer of Tianjin Armed Police Corps in 2003.
Since November 2005, he also served as deputy party secretary of the CCP Tianjin Politics and Law Committee and has served as vice chairman of the Tianjin CPPCC since 2011.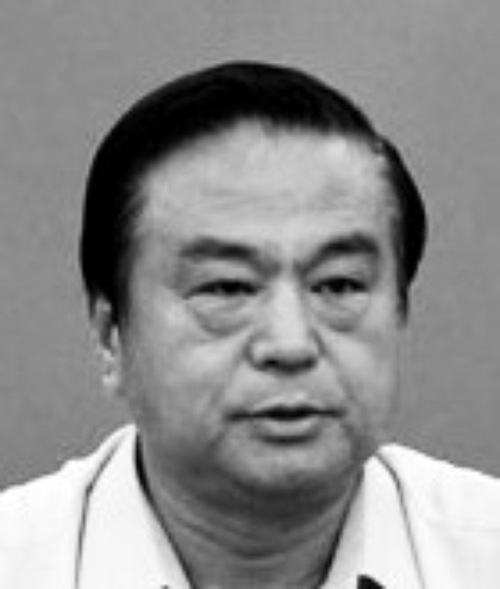 Former Director of Tianjin Police Department Wu Changshun
On the surface, Wu was sacked because he was caught up in the CCP's inner turmoil.
The truth is that Heaven is punishing those who have persecuted Falun Gong. The fundamental teaching of Falun Gong is the characteristic of the universe, "Truthfulness-Compassion-Forbearance." The universe will reward actions that are in harmony with this principle, while actions such as beating, torturing and murdering people will incur karmic retribution.
Below are highlights of his crimes related to the persecution of Falun Gong.
1. Directing the Tianjin Police Department to Persecute Falun Gong Practitioners
From the start, Tianjin actively carried out former CCP head Jiang Zemin's policy against practitioners to "destroy them physically, ruin their reputation, and cut them off financially."
The CCP's 610 Office directed the police department and local police stations to actively persecute Falun Gong practitioners. Thousands of practitioners in Tianjin were arrested, brainwashed, sent to forced labor camps, and sentenced to prison. As of July 2014, 92 Falun Gong practitioners in Tianjin have been persecuted to death.
According to incomplete statistics, in 2012 alone, 110 Falun Gong practitioners in Tianjin were arrested, harassed, and had their houses ransacked. Eleven practitioners were sent to forced labor camps, and 11 were arrested, put on trial, and sentenced. Eleven practitioners persecuted were over 60; three of this group had their pensions cut off.
In 2013, 76 Tianjin practitioners were arrested and had their homes ransacked, while another 22 were arrested and given prison sentences. Many elderly practitioners were arrested and sentenced. Many suffered from persecution in prison, leaving them close to death or mentally disabled. In the first half of 2014, 50 practitioners in Tianjin were arrested and 11 practitioners were sentenced or put on trial.
2. Directly Persecuting Falun Gong Practitioners from Jinghai County, Tianjin
In the evening of March 7, 2006, practitioners Wei Tongyun, Xu Yufeng, Cai Shuqin, Cheng Dianrong and Ren Dongsheng were reported to the police while talking to people about Falun Gong at Caigong and Sidangkou villages. Three were arrested and sent to the Caigong Village Police Station.
Xu Yufeng and Wei Tongyun escaped the initial roundup. Xu Yufeng was later arrested by domestic security police while walking down the street. Wei Tongyun walked more than 18 miles to return home. The next day, the police broke into her home and forcibly took her away.
The next morning, police from the Jinghai County Police Department and domestic security team ransacked all the practitioners' homes and forcibly took away Master Li's photos, Dafa books, and truth-clarifying materials.
Soon after that, some practitioners' relatives were fired from their jobs. Some family members went to the police department five times to request the release of the practitioners, but their requests were all rejected. A month later, a policeman claimed to the family members that all five practitioners would have their arrests approved and be sentenced.
Wu Changshun personally took command of this persecution and sent police to Jinghai County to watch and persecute the practitioners.
3. Ordering Local Police and Taxi Drivers to Persecute Falun Gong
In 2006, after the CCP's nationwide meeting to plan the persecution of Falun Gong practitioners, Tianjin launched large scale arrests. All 18 counties of Tianjin participated in the arrest of Falun Gong practitioners.
They closely monitored personal computers, arranged for post offices and security departments to search the mail, and installed tracking devices on telecommunication systems owned by practitioners in order to block truth-clarifying phone calls to government departments. This methodology was then spread to other regions by the 610 Office.
In August 2006, after Wu Changshun returned from meeting with high-ranking CCP officials in Beijing, he hosted a meeting for CCP leaders above the bureau level in Tianjin and arranged further plans for persecuting Falun Gong. The police department and domestic security police placed informants among Falun Gong practitioners, leading to many arrests.
In December 2006, the public transportation bureau inside the Tianjin Police Department hosted meetings for public safety informants in each bureau. They trained 200 informants as taxi drivers.
He later announced plans to dramatically increase this group of informants posing as taxi drivers and a bonus structure that paid up to 20,000 Yuan for information leading to the arrest of Falun Gong practitioners.
4. Persecution Cases Wu Changshun Bears Personal Responsibility For
Wu Changshun's crimes have been investigated by the World Organization to Investigate the Persecution of Falun Gong (WOIPFG). Below are some cases for which he carries direct responsibility.
Fan Qijun Disappeared and His Whereabouts Are Still Unknown
Mr. Fan Qijun was born on February 22, 1948. He used to live on the 4th floor, 2-1 Building, Fukangli, Fukang Road, Nankai District, Tianjin. He had retired as a solider and cadre of the Tianjin Veterans Office. Mr. Fan was also a local volunteer coordinator.
Almost immediately after the CCP began its persecution of Falun Gong on July 20, 1999, he was arrested and detained for over two months. During the detention, he was first kept at a house in Ji County, and then was transferred to the detention center of the Tianjin City Police Department.
Soon after that, he was sentenced to two years of forced labor. After his release, under pressure from the CCP, his wife divorced him and his son kept his distance. His employer fired him; he was expelled from the CCP. He was left without income and had to rely on the generosity of others. To survive, he did temporary work such as watching cars, guarding entrance gates or as a night watchman.
He negotiated with the police department for better living conditions many times, but even his basic living necessities were denied. In August 2010, Fan Qijun disappeared and his whereabouts is still not known.
Li Xiwang Tortured to Death
On December 21, 2010, practitioners Li Xiwang and Chen Liyan, a couple from Tianjin, were arrested from the Nujiangli Community, Haimen Road by local police and police from the Dayingmen Police Station in Hexi District and detained at the Hexi District Detention Center.
The police also forcibly took away 500 Yuan, 3 cellphones, one minivan, one computer and one printer. They severely beat Li Xiwang's mother-in-law, over 70, and stole 1990 Yuan she had.
At Li Xiang's factory, police took two cellphones, three computers, two printers and boxes of tapes. Their actions caused the factory to stop production. At almost the same time, police used the telephone numbers from Li Xiwang's phone to track and detain all the people on the phone, whether they were practitioners or not.
Dozens were arrested in Tianjin. Some fled and were forced to become homeless and destitute. Practitioners in Shenzhen City were also arrested. Chen Liyan was released soon after, but Li Xiwang was detained at the Hexi Detention Center for more than six months, then tried in secret, and sentenced to prison.
Just ten days after his transfer from the Hexi District Detention Center to Gangbei Prison, he was tortured to death in the early morning hours of July 29, 2011.
Wang Ruihua Suffered Severe Physical and Mental Damage
On February 26, 2011, Shengli police arrested practitioner Ms. Wang Ruihua, 41, her husband Du Wancheng, and other practitioners from Dagang, Tianjin for posting Falun Gong truth-clarifying flyers.
At the Shengli Police Station, three male policemen entered a room that held Wang Ruihua and locked it. Policeman Wang Conghe hit her so hard with a baton that it broke. Wang then tried to rip off Wang Ruihua's pants to rape her. She resisted with all her might so that the three did not get what they wanted. A high-ranking officer and two more police entered but did not try to stop what was happening.
Wang Ruihua's relatives appealed to the discipline inspection office of Dagang Police Department in Tianjin to expose the policemen's crimes of arresting, torturing, and intending to rape female practitioners. They petitioned that the police be punished according to the law and that Wang Ruihua be compensated for her suffering.
The relatives also sent an appeal letter to the deputy chief of the Shengli Police Station, Zhang Guomin. Zhang Guomin first tried to deny the facts. Then he lied to the family saying that, when Wang Ruihua was released, he would ask her to identify the police who participated in the crime.
This never materialized. Instead Wang Ruihua was sentenced to forced labor and has been detained at the Banqiao Forced Labor Camp in Tianjin. There she was subjected to brainwashing, sleep deprivation, and slave labor. Her brutal treatment made her very sick and she could not eat. She fainted on several occasions and needed assistance walking.
Her concerned family requested her release for medical treatment many times. The labor camp rejected all requests. The reason? Wang Ruihua refused to be "transformed" and give up her belief in Falun Dafa.
Huang Liqiao Suffered Brutal Torture During Seven Years in Prison
Practitioner Mr. Huang Liqiao, 47, was an engineer at the Tianjin Steel Pipe Company. He had been arrested many times; three times he was sent to a forced labor camp for a total of seven years.
During his imprisonment, he was beaten with an electric baton, given the stretching torture, left handcuffed and hanging, deprived of sleep for long periods, forced-fed, and subjected to other tortures. He became disabled for two months. Twice blood appeared in his urine.
In 2008, while he was still detained at the forced labor camp, his employer fired him. After his release, Huang Liqiao he sued his former employer for the illegal termination. The Dongli District Court in Tianjin delayed the trial for a year after establishing the case, and then ruled against Huang Liqiao on June 14, 2011.
He appealed to the Second Middle Court in Tianjin, but his case was delayed. Due to the case delay, Huang Liqiao lost income from a regular job and was forced to deliver water just to survive.
On March 30, 2012, the Tianjin 610 Office incited the water delivery company to fire Huang Liqiao. On April 7, police arrested him again and detained him at the Hebei District Detention Center. On April 12, the Tianjin 610 Office influenced the Second Middle Court to rule against Huang Liqiao while he was still detained. The 610 Office also directed the Hebei District judiciary to sue him.
Huang Liqiao went on a hunger strike to protest his treatment. He was force-fed and detained at the Zhuoyuanjici Hospital inside the detention center for more torture.
On July 24, the Hebei District Court tried Mr. Huang. Since he had been on hunger strike for over 70 days, he was extremely weak and attended the trial in a wheelchair. The court illegally sentenced him to seven years' imprisonment. He is currently imprisoned at the Yangliuqing Prison in Tianjin.
Practitioners Appeal to Wu Changshun to Stop
In 2006, Falun Gong practitioners in Tianjin sent Wu Changshun an open letter saying that "Good Will Be Rewarded with Good and Evil Will Receive Retribution" and warned him, "When you required the taxi drivers to collect information about Falun Gong practitioners, you not only committed a crime, but also made others commit a crime. Please withdraw your orders. Stop persecuting Falun Gong."
This seemingly had no effect on Wu Changshun. For the past eight years, he has shown no remorse for his crimes, but instead continued to persecute Falun Gong practitioners.
With his arrest, he is receiving retribution for his crimes. This is a wake-up call for all CCP officials who participate in the persecution of Falun Gong.