Chen Tiexin, a High Level CCP Official in Liaoning Province Involved in Persecuting Falun Gong, Falls from Power
August 04, 2014 | By a Minghui reporter in Liaoning Province
(Minghui.org) According to Xinhua News Agency, Chen Tiexin, vice chairman of the Liaoning Provincial Committee of the Chinese People's Political Consultative Conference (CPPCC), was removed from his post on July 24 for "suspected serious discipline and law violations."
Chen Tiexin is the first provincial level official in Liaoning Province to fall from power. It's reported that he was still carrying out official duties two days before being removed.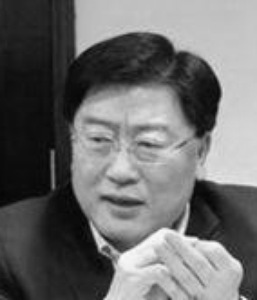 Chen Tiexin
Chen Tiexin was the deputy CCP secretary and the mayor of Dandong City from March 2004 to February 2008. From February 2008 to 2013 he was the CCP secretary of Chaoyang City. In 2013 he was the vice chairman of the Liaoning Provincial Committee of the CPPCC. He followed Jiang Zemin and his clique closely in the persecution of Falun Gong while he was in charge of Dandong City and Chaoyang City.
In 2004, more than 12 Falun Gong practitioners were arrested by the 610 Office and police.
In 2006, Chen Tiexin placed special emphasis in his government work report on the persecution of Falun Gong.
In February 2008, when Chen Tiexin had just assumed his post as the CCP secretary of Chaoyang City, a Falun Gong practitioner was beaten to death.
Mr. Chen Baofeng Beaten to Death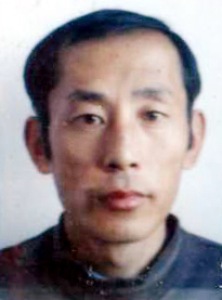 Mr. Chen Baofeng
On February 24, 2008, Mr. Chen Baofeng and five other practitioners went to visit Mr. Gao Yuling, a practitioner in critical condition in Masanjia Forced Labor Camp. The five were intercepted by police on the way there and taken back to Chaoyang City. Mr. Chen was detained in the Shijiazi Detention Center.
Around 10:00 a.m. on March 3, a witness saw a black car arrive at the detention center, and Mr. Chen being dragged out of the back seat by several officers. He slumped to the ground. He had no shoes on and was moaning. According to an insider, he died at noon that day.
His family was not allowed to see his body until two days later.
When they entered the morgue, his family saw that Mr. Chen's body had been left on the floor, and his clothes were filthy. When they lifted his body to put it on a stretcher, they saw large bruised areas on his back and sides, and blood ran from his mouth.
Ruining Practitioners' Businesses
Mr. Li Wensheng and his wife, Ms. Wu Jinping, were owners of Tianzheng Detergent Company Ltd. In the early morning hours of February 24, 2008, Zhang Minghua, deputy head of the Chaoyang Police Department, and over 20 officers surrounded their house. They broke into the house using a fire-fighting ladder.
They ransacked the couple's home and took their computers, printer, over 10,000 yuan in cash, and bankbooks with over 20,000 yuan in deposits. They then arrested the couple.
The police took the couple to their company and tried to force Mr. Li to open the safe. When Mr. Li told them he didn't have the key, they beat him violently and took the safe, as well as the company's cheque books, transfer cheque books, official seal, financial seal, and legal representative seal. In short, they took everything that could be used to withdraw cash from the company's account.
Several company employees were also arrested. The company was forced to close, resulting in a loss of over one million yuan. Mr. Li's elderly parents and his child lost their source of income, and many employees lost their jobs.
Ms. Yang Sulan Suffered Mental Collapse Due to Persecution
In December 2011, Liu Jingkui, head of the Foyedong Police Station, broke into Ms. Yang Sulan's house and found Falun Gong informational materials. Liu threatened Ms. Yang with an electric baton to try to find out where she had gotten the materials. Ms. Yang suffered a mental collapse due to the intense pressure and threats. Liu still wouldn't leave her alone and robbed her family of most of their money.
Lawyers Suppressed and Practitioners Given Illegal Sentences
When practitioner Ms. Wang Pingzhen was sentenced to five years of imprisonment, she appealed to the Chaoyang City Intermediate Court.
Chief judge Cao Xuechang told the defense lawyer to enter his plea and ask his questions. When the lawyer said, "I plead for acquittal according to the law," Cao Xuechang yelled, "He is advocating for Falun Gong! Get him out!" Bailiffs pounced on the lawyer and pushed him out of the courtroom. They abused him verbally and threatened to beat him. They also grabbed and searched his attache case.
Ms. Shi Xiuqing, Ms. Lu Guifen, and Mr. Zhu Guotian and his daughter Zhu Ping were arrested on May 23, 2011, for telling people the facts about Falun Gong.
The police department, the procuratorate, and the court of Chaoyang City had them sentenced to prison. Ms. Lu was given eight years; Ms. Zhu, five years; Ms. Shi, four years; and Mr. Zhu, three years. All four appealed, but the Chaoyang Intermediate Court dismissed their appeals and upheld the original judgments.
As the chief leader of Chaoyang City, Chen Tiexin is ultimately responsible for these incidents of persecution.
High-ranking officials who followed Jiang Zemin in the persecution of Falun Gong are now falling from power, such as Zhou Yongkang, Xu Caihou, Su Rong, etc. The wealth and power they accumulated by selling their conscience have come to naught, and they now live in fear on account of the crimes they have committed. What goes around comes around. They will all be held accountable in the future.