Tangshan Police Find No Evidence to Charge a Good Man
June 27, 2014 | By a Minghui correspondent from Hebei Province, China
(Minghui.org) Some people in China know nothing but evil, and when they find a good man, they want to destroy him. The police stationed at Tangshan Steel wanted to destroy Falun Gong practitioner Chen Liwu, simply because he was a very good man.
Mr. Chen, in his forties, was an electrical engineer, and a key part of the electrical management team at Tangshan Steel Power Plant. His colleagues, subordinates, and supervisors all recognized his high ethical standards and work ethic. He had worked on important construction projects, and was praised for his excellent results.
Mr. Chen paid attention to detail, and was entrusted with training younger technical staff. Mr. Chen worked overtime if asked, without complaint, sometimes even when called in the late evening hours to complete a task.
Refusing Payoffs
In China, bribes and payoffs are considered a part of doing business. In 2007, an electrical supplier wanted to change a delivery of some electrical components to a construction site. Waiting in his car, the supplier called Mr. Chen from the construction site and showed him some cash. "If you will allow me to change the components, the money is yours."
"I need money, but only if I earn it the right way. Not like this. I follow company policy and cannot accept your money," Mr. Chen said.
The supplier wasn't deterred. On the pretext of a friendly visit, the supplier and his wife arrived at Mr. Chen's home. He presented many gifts to Mr. Chen's wife, and also insisted that she accept 10,000 yuan, then left. Toward the end of the construction project, Mr. Chen found the supplier and returned the 10,000 yuan.
This surprised the supplier, who asked why Mr. Chen had retuned the cash. "If I hadn't taken the money at that time, you might have thought I was going to make things difficult for you on the project. Now everything has worked out, and the project is almost complete. Please take your money back. You earned it through hard work."
Dumbfounded, the supplier asked, "Don't you like money?"
Mr. Chen laughed, "Since you asked, I'll tell you that everyone is different. I believe in Truthfulness-Compassion-Forbearance, and can't accept this extra money."
This happened to Mr. Chen many times.
Arrest and Harassment
Despite his sterling reputation, Mr. Chen and his family faced physical and mental harassment from Tangshan authorities.
On March 13, 2014, the Tangshan Political and Legal Affairs Committee, 610 Office, and local police broke into Mr. Chen's home. They ransacked it and absconded with personal property. He was arrested.
In a coordinated effort the same day, officers from the North District Police Station of Tangshan Steel arrested his wife, Ms. Wang Yaxin, at her workplace. She was detained in the Tangshan No. 1 Detention Center until mid-April.
Two Tangshan Steel officers went to Ms. Wang's workplace in early May, and attempted to collect evidence against her. They continued to harass the family, and monitored them at night.
They attempted to intimidate the Chen's daughter at school on two occasions, but the school administrator locked them out. On their third attempt, they forced the daughter out of school and took her to the police station for interrogation.
Family Suffering
Mr. Chen has been under arrest for three months and is currently being held in the Second Detention Center in Tangshan. This has affected his entire extended family. When his sister-in-law heard about his arrest, she fell ill with thrombosis and had to be taken to the hospital.
His daughter is preparing for her college entrance exams and has no father to accompany her to the exams. Mr. Chen's 80-year-old father has no one to care for him.
Mr. Chen's father called the Tangshan Steel police and said, "My son is an excellent engineer at his company, a good son to me, and has not committed any crimes. Please release him as soon as possible."
The police officer hung up on Mr. Chen's father.
Although the police presented evidence for trial, the case was returned by the Lubei Procuratorate. The only "evidence" they could find on Mr. Chen was that he is a good man.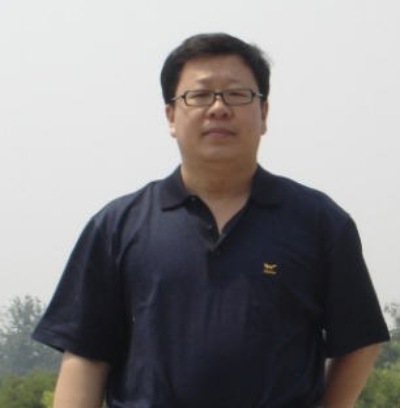 Mr. Chen Liwu
Parties Involved in Persecuting Mr. Chen and His Family:
Yu Lirong (于立荣), female, deputy director in Tangshan Steel Police Branch: +86-13832981577 (Cell), +86-315-3707088Qin Lianjun (秦联军), domestic security division: +86-18832988590 (Cell), +86-315-3707030Zhang Xiaoduo (张晓多), police officer from the law system division: +86-18832989268 (Cell), +86-315-3707027Cui Shuming (崔树明), criminal police officer: +86-18832986229 (Cell)Chen Baoxiang (陈宝祥): +86-18832983476 (Cell), +86-315-3707022Yang Ji (杨骥), Rod Police Station in Tangshan Steel Co.: +86-18832989208 (Cell), +86-315-3705916Tang Ruli (唐汝利): +86-18832987819 (Cell), +86-315-3705918Wang Yongkui (王永魁), officer from the North District Police Station: +86-18832985180 (Cell), +86-315-3702031Zhang Laiwen (张来文): +86-18832987768 (Cell), +86-315-3702031
Related Articles:Power Plant Engineer Mr. Chen Liwu ArrestedEngineer Illegally Detained, Daughter Traumatized, and Family Harassed