The Economic Persecution of Falun Gong Practitioners in Beijing
March 23, 2014 | By a Minghui correspondent in China
(Minghui.org) Ms. Dan Ling, 58, former associate professor at the Beijing Union Medical college, holds part-time labor jobs, and has no pension. She had surpassed China's retirement threshold of 55 after being released from 12 years of imprisonment in the Beijing Women's Prison in 2014. Yet the college refused to acknowledge her retired status, citing that she had been dismissed during her imprisonment. Her decades of work no longer counted.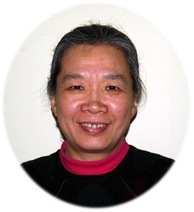 Ms. Dan Ling, former associate professor at the Beijing Union Medical College
Ms. Dan is not the only Falun Gong practitioner thus affected by the nationwide persecution of Falun Gong.
In his desperate attempt to crush Falun Gong, then Chinese Communist Party (CCP) chief Jiang Zemin issued a series of secret directives, including "Ruin their reputations, bankrupt them financially, and destroy them physically."
The goal was that by destroying practitioners' access to a basic standard of living, they destroy practitioners' willpower to persevere in their beliefs, and mislead the public into believing that practitioners are unsuccessful, poor, and marginalized in society. The CCP's control of the employment and pension system makes this economic persecution possible.
This report reviews the cases of 12 Falun Gong practitioners, all of them professional members of Chinese society, who have suffered tremendous financial loss simply because they practice Falun Gong.
They have worked diligently for decades, but their employment was illegally terminated, or they were deprived of opportunity for promotion, salaries, and pensions. When they reach the age of retirement, the CCP confiscates their financial assets and even their apartments. Many older professionals have been forced to work as laborers, house cleaners, or nannies just to survive.
Faculty Member at Beijing University Deprived of Pension
Ms. Yuan Ling, 59, former faculty member at Beijing University, was illegally imprisoned for seven years, from 2002 to 2009. She was dismissed from the university and deprived of her work credits. She has no income and relies on her family for financial support.
Associate Professor Takes Additional Part-Time Job to Survive
Ms. Guo Zhi, 50, associate professor at the Communication University of China, was illegally sentenced to three years in prison in 2002. She was notified in prison that her employment at the university had been terminated.
Ms. Guo now works as a part-time contractor at the university, but the pay is too low to cover her living expenses. She has had to take an additional job outside the university.
Former Government Official Forced to Work as a Janitor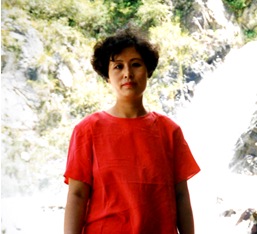 Ms. Li Fengqing
Ms. Li Fengqing worked at the Beijing Industrial College for 36 years and received many awards for her outstanding performance. In 2001, she was illegally sentenced to six years in prison because she practiced Falun Gong. The college dismissed her and transferred her personnel files out.
After her release in 2006, Ms. Li, 52, went to the East City Personnel Management Center, but didn't find her files there. She inquired about her files at many offices, because she would need them to look for other jobs.
She finally found her files at the Hepingli Street Social Security Office. However, the clerk there told Ms. Li that her files were frozen, because she was terminated by a state-owned institution. Her 36 years of work credit disappeared with no benefits at all.
After many negotiations, the Hepingli Street Social Security office agreed to certify her low income status, so she could claim a monthly minimum subsidy of 311.19 yuan (about US $50).
The monthly stipend is hardly sufficient for anyone to cover daily living expenses. During her worst times, Ms. Li picked up plastic bottles from trash cans to trade for food. At the age of 60, she has to work as a part-time janitor.
National Prosecutors College Associate Professor Driven to Homelessness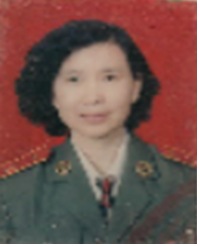 Ms. Li Li
Li Li, 60, was formerly an associate professor of Philosophy at the National Prosecutors College. After the regime started the persecution of Falun Gong in 1999, the chancellor of the college, officials from the Supreme Procuratorate, and then Vice Chief Procurator Hu Kehui tried to pressure her to give up Falun Gong.
Luo Gan, then head of the national 610 Office, mentioned Ms. Li many times during meetings, pressuring the college to "transform" her. Chancellor Sun Qian asked Li Li to resign, but she refused. Hu Kehui threatened her, ordering Ms. Li to choose between her job and Falun Gong. She replied "I want both, as they do not conflict in any way."
Under pressure from the national Political and Legal Affairs Committee, the college confiscated Ms. Li's three bedroom apartment and moved her into a small apartment in a dilapidated building. In less than a year, the college ordered Ms. Li and her family to move out again, and threatened to evict them at any time. The college dismissed Ms. Li in May 2000 and confiscated the small apartment as well. Li Li was sentenced to nine years in prison in 2002.
When she was released in 2011, all she had were several worn items of clothing. The authorities rescinded her title of associate professor, downgraded her to the clerk level, and transferred her personnel files to her local street office.
The office denied Ms. Li's pension claim even though she was already 57 years old, two years older than the qualifying age of 55. The street office also refused to allow her a minimum monthly stipend (about US$50 per month), citing that she had a son who could support her.
Ms. Li's health was destroyed during the long imprisonment. After she was released, she first lived in her son's apartment. But the 610 Office and local police station staffers frequently harassed both mother and son. She had to leave Beijing and stay with relatives in Changchun.
Retiree Stripped of Her Pension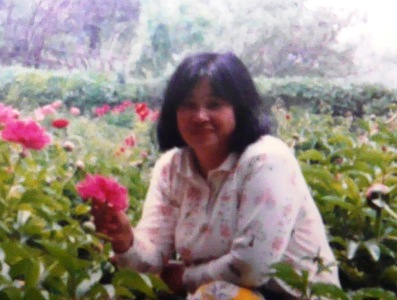 Ms. Zhao Zhisheng
Ms. Zhao Zhisheng used to work at the Dongcheng Construction and Development Corporation. In 2000, the corporation wanted to trim the workforce, and offered the employees early retirement, whereby the corporation would continue to pay the retiree's partial salary, and the retiree could continue contributing to the state-run retirement fund.
Ms. Zhao went with the early retirement plan. She later formally retired and began to draw a pension.
Ms. Zhao was sentenced to forced labor in 2002, and was imprisoned for an additional three years, directly from the forced labor camp. During that time, the Taiyanggong Street Office discontinued her pension. Prior to Ms. Zhao's release, her son obtained verbal agreement from the street office that her pension would resume after she was released.
However, as instructed by the authorities, the street office and her former employer disqualified Ms. Zhao's pension. The corporation said they had withdrawn her one and a half years worth of contribution to the state-run pension fund so she would have contributed less than ten years, therefore disqualifying herself for a pension.
Ms. Zhao has been living off of the support of her family.
College Teacher's Salary Stopped Repeatedly
Zhuang Yanhong, 56, a former teacher at Beijing Industrial University, has been illegally detained many times, and sentenced to forced labor twice because she upheld her right to practice Falun Gong. Due to the arrests and forced labor camp confinement, she was deprived of promotions and salary raises. When Ms. Zhuang retired, she was allowed to claim 80% of her pension. (After numerous appeals, she is now allowed to draw full pension payments.)
The persecution cost Ms. Zhuang over 100,000 yuan. In order to avoid illegal detention and brainwashing sessions, she temporarily left her position. During this time, the university didn't pay about 30,000 yuan of her salary. During the first forced labor camp sentence, from 2007 to 2009, she lost another 40,000 yuan, including being deprived of a promotion and a salary raise. She was sentenced to forced labor again last year, which resulted in a salary loss of about 30,000 yuan.
Ms. Zhuang had already qualified for a senior teacher's position with higher pay, but was stripped of the right to apply for the position. The financial loss from deprivation of seniority is not included in the above calculation of a total 100,000 yuan loss.
Emergency Room Nurse Lives on Minimum Stipend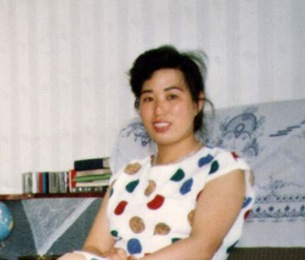 Ms. Liu Xiaojie
Ms. Liu Xiaojie, 52, was a emergency room nurse at the First Hospital of Huairou District. She was imprisoned for seven years and released in June 2007.
Upon returning home, she learned that she had been dismissed from her job at the hospital. Ms. Liu is now living on a subsistence allowance, supplemented by doing temporary labor.
Retiree's Pension Reduced as a Result of Prison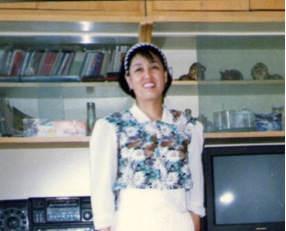 Ms. Liu Jiying
Ms. Liu Jiying, 59, had been a salesperson for a local company. She was released in 2009 after eight years in prison. She began to claim her pension based on a presumed retirement of age 55 instead of 59. The calculation discredited her last five years of work resulting in a loss of about 30,000 yuan in her pension payment.
General Manager's Private Property Stolen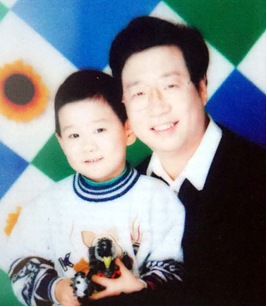 Mr. Pang You
Pang You, 51, was first sentenced to eight years in prison in 2000 and again to four years in 2009.
He was dismissed from his general manager position at Xuri Real Estate LLC of Chaoyang District after appealing for justice for Falun Gong. The authorities ransacked his house and took jewelry valued at about 100,000 yuan, along with a video recorder worth 10,000 yuan, and two Swiss watches worth about 10,000 yuan. Mr. Pang has had no job and no income since, and is living on savings.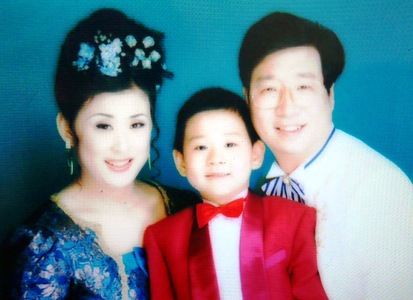 Ms. Guo Shujing
Ms. Guo Shujing, wife of Pang You, was stopped by the authorities while driving her luxury sedan in December 2000. The authorities found that her passenger was a Falun Gong practitioner, so the car was towed away. The car was not recorded in any police log, and has since disappeared. The car was worth about 450,000 yuan. Ms. Guo was abducted in December 2002 and imprisoned for three years. Since being released, she's had no income and lives solely on family savings.
Civil Servant Loses Half of Pension
If Tian Juan had been allowed to retire normally from her civil servant position at the Street Office of Jianguomen Street Dongcheng District, at the age of 55 in 2014, she would have received a pension of at least 3,000 yuan per month. But a four-year, illegal prison term in 2007 resulted in her being dismissed and her salary halted.
When Ms. Tian was released, she received a notification that she hadn't followed normal retirement procedures and would only receive 1,050 yuan every month. She also had to pay a one-time 30,000 yuan medical insurance contribution that she would have had no obligation to pay if she had retired as a civil servant. The illegal imprisonment and reduced pension have cost Ms. Tian about 370,000 yuan.
Senior Engineer Has No Income or Pension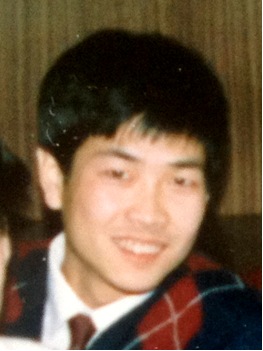 Mr. Ma Hongyun
Mr. Ma Hongyun, 55, a senior engineer with the Communication University of China (former Beijing Broadcasting University), was sentenced to a five-year prison term in 2001. After his release in 2006, he had no pension or health insurance. He now must rely on the support of his wife and his mother's small pension.