Village Secretary in Charge of Persecuting Falun Gong Dies
December 06, 2014 | By a Minghui correspondent in Shandong Province, China
(Minghui.org) Wu Jinshan (武金善), 65, Communist Party secretary of North Sunyunzi Village, Shouguang City, Shandong Province, died recently.
Wu aggressively persecuted Falun Gong practitioners in his village, despite advice from practitioners that he might receive karmic retribution for his bad deeds.
Wu Jinshan went missing at sea late October when he went fishing. Eight submarines were dispatched for two weeks to search for him. They found his body on November 11, 2014.
Wu closely followed the official persecution policy and ordered the police to arrest all Falun Gong practitioners. He denied practitioners home loans and refused to approved their legitimate applications to build factories.
In addition, he personally beat Falun Gong practitioners and their family members. Wu's wife was openly heard to say, "All Falun Gong practitioners should be buried alive."
In fact, it was Wu who was "buried"--at sea.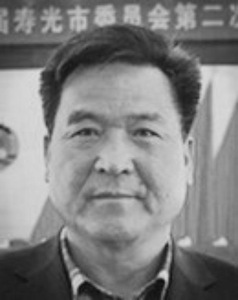 Wu Jinshan, Party secretary of a village in Shandong Province