Bajiazi Forestry Bureau Arrests and Brainwashes Practitioners in Yanbian Autonomous Prefecture, Jilin Province
December 21, 2014 | By a Minghui correspondent from Jilin Province, China
(Minghui.org) The Bajiazi Forestry Bureau 610 Office and police department have been arresting Falun Gong practitioners continuously during the past two months, and incarcerated them into the brainwashing center located in the Bureau's hostel.
A group of police officers, along with Zhao Zhikui and Wang Jiahui from the Bajiazi Forestry Police Department broke into the house of Falun Gong practitioner Mr. Wu Wenying (71 years old), on November 28, 2014. They ransacked it, and confiscated his Falun Gong books and son's computer (who is a non-practitioner). Mr. Wu was then taken to Room 107 in the hostel.
Mr. Wu's family was able to find out his whereabouts after much effort and searching. The family went to the hostel on November 29, and demanded his release. However, Zhao Zhikui, Wang Jiahui, and four other police officers expelled them from the building, and Mr. Wu's daughter was even beaten by Dong Liqiang, the deputy captain of the Bajiazi Forestry Police Department. His wife was also hurt by Zhao, who pulled her forcibly.
Half a dozen police officers, along with Wang Jiahui, intruded into the home of practitioner Mr. Li Hexing (77 years old) on November 26. After raiding the house they confiscated his Falun Gong books, incense burner, 8,000 yuan in cash, a wage debit card, identity cards, and other personal belongings. Only his wife was at home at the time.
Because Mr. Li wasn't home, Wang started yelling and screaming at his wife, "Where's your old man?" One of the officers even hit her, and clamored, "I will kill you, you old woman, if you don't tell me!" A female officer said, "Put the incense ash into the rice pot." Shortly after that, Mr. Li returned, and when the officers saw him they quickly rushed toward him, captured him, and took him to the Bureau's hostel.
Mr. Li has since returned home.
Zhang Wenxin, director of the Bajiazi Forestry Bureau's 610 Office, arrested practitioner Ms. Yang Shufen on October 31, and sent her to the Dacheng Brainwashing Center in Yanji City.
Practitioner Fan Guirong, a nurse from the Bajiazi Forestry Bureau's Workers Hospital, was deceived into attending a meeting, by Guo Jianlin, president of the hospital, on November 18. There she was arrested by Zhao Bolin, director of the Hebei Police Station, and taken to the Yanji Brainwashing Center. While being held in the brainwashing center, she was deprived of water and food for three days in attempts to force her to renounce Falun Gong.
Agents from the Bajiazi Forestry Bureau arrested an elderly practitioner Mr. Zhang on November 23. On November 26, half a dozen officers led by Wang Jiahui arrested another elderly practitioner Mr. Li.
Officials from the Yanbian 610 Office host brainwashing sessions for Falun Gong practitioners every year. The police have followed, monitored, and arrested practitioners, and tortured them physically and psychologically, attempting to coerce them into renouncing their faith in Falun Gong.
While being held in a brainwashing center, practitioners are detained separately in different cells, where they are under around the clock surveillance. Their cell phones and other belongings are confiscated, and they are prohibited any contact with the outside world. Not even their friends, families, or relatives are allowed to visit them. During brainwashing, Communist Party officials attempt to force practitioners to renounce the practice, slander Mr. Li Hongzhi, the founder of Falun Gong, and distort the teachings of Falun Gong.
Brainwashing classes are still being held by officials of the Bajiazhi Forestry Bureau in order to persecute Falun Gong practitioners.
The following is a partial list of police officers from the Bajiazhi Forestry Bureau's Police Department: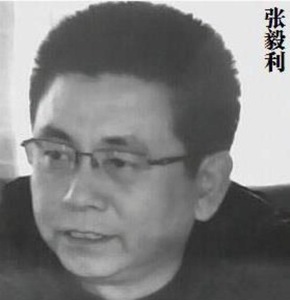 Zhang Yili (张毅利), director of the 610 Office at the Yanbian Forestry Bureau. (This person is the major culprit in charge of persecuting Falun Gong practitioners within the Yanbian Forestry Bureau.)
Chen Zhaolin (陈兆林), head of the Bajiazi Forestry Bureau Hostel (where the brainwashing center is located): 86-13159639779 (Cell)Li Fu (李夫), director of the Bajiazi Forestry Bureau (has proactively participated in the persecution of practitioners).Guo Jianlin (郭建林), head of the Bajiazi Forestry Bureau's Workers Hospital (was involved in the arrest of Falun Gong practitioners): 86-13843346915 (Cell)Zhang Wenxi (张文信), director of Bajiazi Forestry Police Department 610 Office: 86-433-4864950 (Office), 86-433-4861157 (Home), 86-13904468697 (Cell)Zhao Zhikui (赵志奎), captain of the Domestic Security Division: 86-433-4867031 (Office), 86-13009082951 (Cell), 86-18004336737 (Cell)Zhao Bolin (赵保林), director of the Hebei Police Station (participated in the arrest of Falun Gong practitioners): 86-18004336821 (Cell), 86-433-4865663 (Home), 86-13904463367 (Cell), 86-433-4867030 (Office)Dong Liqiang (董立强), deputy captain of the Bajiazi Forest Police Department (was actively involved in the persecution of practitioners): 86-433-4867003, 86-13154338333 (Cell), 86-18004336607 (Cell)Jin Shengguan (金升官), deputy captain of the Forest Security Group, (formerly in charge of the Domestic Security Department)