Husband Secretly Sentenced to Prison, Family Not Notified
October 06, 2014 | By a Minghui correspondent from Liaoning Province, China
(Minghui.org) The wife of Mr. Wang Renguo (王仁国), a Falun Gong practitioner illegally detained by the authorities, learned in early September that he had been terminated by his workplace, Liaoning Junior College of Tax in Dalian.
During a recent fact-finding visit to the school, Mr. Wang's colleague told his wife that the termination was announced on the school's intranet at the end of August. The reason cited in the notice was that Mr. Wang had been sentenced to prison.
Mr. Wang was arrested at his workplace on August 30, 2013. The local police department charged him with "inciting subversion of state power" for submitting articles about the persecution of Falun Gong to Chinese-language media outside of China.
The news of a prison sentence came as a total surprise to Mrs. Wang as she hadn't received any notice from the court. When she questioned the school president, he told her, "The sentence was 3.5 years with the effective date of April 14, 2014. We have received a copy of verdict. You should have, too."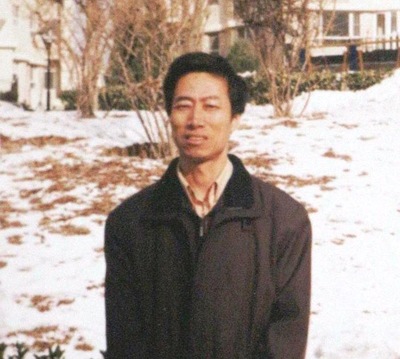 Mr. Wang Renguo
Mrs. Wang was dumbfounded and realized that the court issued the verdict on the day of the trial, yet the family was kept in the dark. She further realized why Mr. Wang had been transferred out of the Dalian Yaojia Detention Center to a prison on June 12. She thought it was just a change of detention location; it didn't occur to her that this was the execution of a sentence.
The school leadership had been following Mr. Wang's case closely since his arrest. Mr. Wang had been instrumental in the school's management. He was demoted from a faculty position due to his practicing Falun Gong, yet re-emerged as a key staff member in finance and operations.
Mr. Wang was an excellent faculty member and graduated from Remin University of China, one of the most prestigious schools in the nation. The school had hoped for his release, as his absence at work is clearly felt.
Mrs. Wang doesn't know where her husband is now, only that he was sent to the Liaoning Xinrujian Prison in June and later transferred to an undisclosed location.