610 Office in Chaoyan, Liaoning Province, Arrests Falun Gong Practitioners
May 23, 2013 | By a Minghui correspondent from Liaoning Province, China
(Minghui.org) As the anniversary of the Zhongnanhai April 25 event neared, the Chaoyang City Political and Legal Affairs Committee (610 Office) in Liaoning Province called in staff member from various levels in its counties and townships for training sessions on ways to monitor and persecute Falun Gong practitioners. In the city and its surrounding areas, over 10 practitioners have recently been illegally arrested.
Political and Legal Affairs Committee secretary Zhao Jing, director of Chaoyang Police Department Shi Xinli, and 610 Office head Zheng Shaolin planned and implemented the operations.
On April 21, 2013, four Falun Gong practitioners from Jianping County--Dong Shuju, Yuan Ruilian, Chen Shuyun, and Zheng Cuifen--were distrubuting Shen Yun DVDs when the police arrested them.
Practitioners Yang and Wu were clarifying the facts about Falun Gong in Taohua Market on April 25 when they were ambushed by plainclothes police. The two were illegally arrested and are being held in Beishan Detention Center in Xidayingzi.
A police officer from Chaoyang City Developing District arrested Ms. Li Suyun on April 24. She was later released.
Xitaiji Village security director Guo Fengquan, along with director Xu Ruifeng from Jiangjiawopu Township Police Station, Liang Jingwei, Li Hongwei, Fan Yushu, and Lu Chunjun, led a raid on the home of practitioner Ms. Cheng Xiangqin on April 27 at around 5:00 p.m. She was held at the Beipiao City Detention Center.
Practitioners Xie Jianping and Zhou Shuguang were reported when they were handing out Shen Yun DVDs on April 28. They were arrested by officers from Hongshan Police Station and held in Jianping County Detention Center.
A senior practitioner named Guo from Liucheng Town was also arrested.
Practitioner Chen Guilan was arrested in Chaoyang City Center market on March 3, 2013, and will soon face sentencing.
Perpetrators: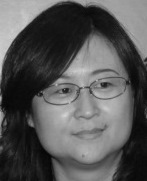 Zhao Jing, secretary of the Political and Legal Affairs Committee

Shi Xinli, police department director

Pan Zhanxian, Jiangping County Police Department deputy director

Jiang Jie, Jiangping County Domestic Security director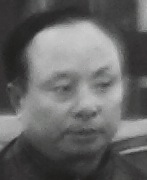 Zhao Qiang, Chaoyang County Domestic Security director
Contact information:
Chaoyang City Police Department Shi Xinli, director: +86-421-3806001 (Office), +86-15566799999 (Cell), +86-13889892255 (Cell)
Chaoyang City Domestic Security Dong Wensheng, director: +86-421-3801039 (Office), +86-13634951230 (Cell) Zhao Jing,
Political and Legal Affairs Committee secretary: +86-421-2612917 (Office), +86-421-2965069, +86-13188153606 (Cell)
City 610 Office: Zheng Xuelin, director: +86-421-2620610 (Office), +86-421-2516699, +86-13304213010 (Cell) Lan Guilin, detention center director: +86-13591890052 (Cell)