Jingjiang Court Detains Defense Attorney Wang Quanzhang
April 22, 2013 | By a Minghui correspondent from Jiangsu Province
(Minghui.org) Jingjiang City Court in Jiangsu Province put 68-year-old Falun Gong practitioner Mr. Zhu Yanian on trial on the morning of April 3, 2013. Mr. Zhu's defense attorney, Mr. Wang Quanzhang from Beijing, accused the police of breaking the law in their abusive treatment of Mr. Zhu.
Attorney Wang pointed out that the police deprived Mr. Zhu of sleep for three days straight and made him stand in front of an air conditioner on high for great lengths of time. Before the court recessed late that afternoon, attorney Wang took out his cell phone and photographed the documents that the court had presented. The presiding judge, Wang Pin, ordered that the attorney be taken out of the courtroom, where his cell phone was confiscated.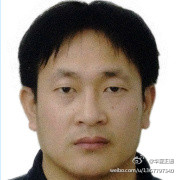 Attorney Wang Quanzhang
The following day, Jingjiang City Court sentenced the attorney Mr. Wang to ten days of detention. The reasons were "speaking too loudly" and "disrupting order in the courtroom."
Several attorneys have gone to Jingjiang and inquired about the detention of their peer. According to an article in the Canadian press, Edmonton Journal, on April 5, numerous attorneys wrote letters to the Jingjiang court. They asked the court to release Mr. Wang, provide an explanation for the detention, and to make the video recordings of the trial public. They also wrote to the China Bar Association asking for indemnification of personal safety for human rights lawyers.
Mr. Wang is being held in Jingjiang Detention Center. According to the security guard, Mr. Wang arrived at the center at around 1:00 a.m. on April 5. The director of the center admitted him, and Mr. Wang shares a room with two other people. The room had an air conditioner and television. Visiting day is Wednesday, and visitation at any other time requires approval from upper level officials.
Attorney Wang accepted Mr. Zhu's case at the request of Mr. Zhu's daughter. Prior to the hearing, Mr. Wang asked to meet with his client, Mr. Zhu, many times. However, the requests were all denied by the Domestic Security Division officers. The police threatened Mr. Zhu's family with "heavy sentencing" if they did not fire their attorney. Mr. Zhu Yanian was employed at the Jingjiang Municipal Bus Station. He was arrested on August 21, 2012, by officers from the Jingjiang 610 Office, the Jingjiang Domestic Security Division, and the Chengnan Police Station. Mr. Zhu is still being detained.
Mr. Wang specializes as a human rights lawyer and has represented Falun Gong practitioners many times. In fact, he was physically beaten by the judge while defending a Falun Gong practitioner in Dongning County, Heilongjiang Province court in 2012.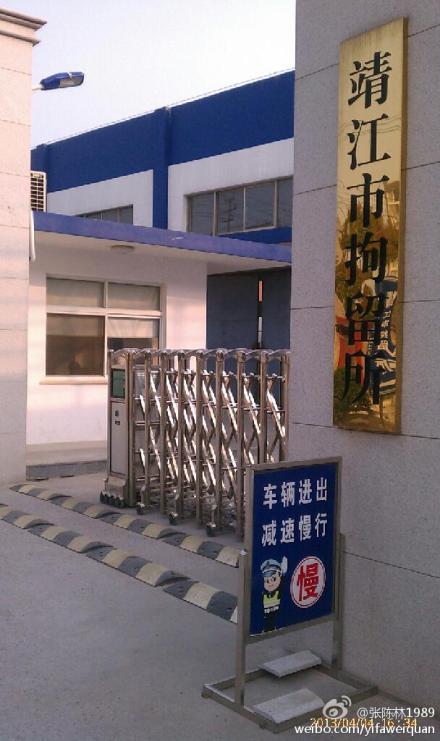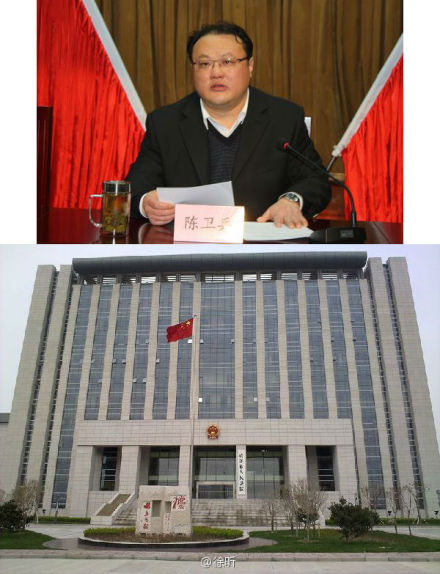 Jingjiang Detention Center Cheng Weibing, president of the Jingjiang City Court
Parties involved in the persecution:
Cheng Weibing, president, Jingjiang City Court: +86-13951163119
Yang Xubo, vice president, Jingjiang City Court: +86-13505261108
Chen Yanping, vice president, Jingjiang City Court: +86-13615199158
Related article:
Several Falun Gong Practitioners in Jingjiang City, Jiangsu Province Arrested