Ms. Song Yanqun Weak from Torture and Hunger Strike, Heizuizi Women's Prison Blocks Family Visits
August 12, 2012 | By a Minghui correspondent from Jilin Province, China
(Minghui.org) Falun Gong practitioner Song Yanqun from Shulan City, Jilin Province has been illegally imprisoned at the Heizuizi Women's Prison in Jilin Province for eight years and has endured countless tortures and brainwashing because she persists in her belief in Dafa. At the end of March 2012, she began a hunger strike to protest the persecution. But the prison still tortured her by depriving her of sleep, hanging her upside down and tying her on a deathbed all the while disregarding her weakened condition. They also incited collaborators to strip Song Yanqun's clothes from her and beat her brutally.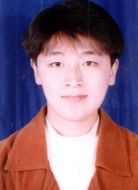 Photo: Song Yanqun
Song Yanqun's over 70-year-old parents have been traveling between Shulan and Changchun for the past few months trying to rescue their daughter. They have visited the prison, the prison administration bureau, the bureau of justice and other related government departments and officials. But all the officials either pushed away the responsibilities or avoided the couple. The head of the Heizuizi Prison even took away their right to visit their daughter in the prison. So far they haven't seen their daughter for a month and half and they are extremely worried about her safety, as she has been on hunger strike for four months. The captain of the prison education team Zhang Shuzhen said they would not allow the parents to visit their daughter because Song Yanqun's mind will get stronger and stronger if she sees her parents and she will refuse to be "transformed" and brainwashed even more so.
Falun Gong practitioner Ms. Song Yanqun from Shulan City, Jilin Province was illegally arrested by the Shulan City Police Department in November 2003. In May 2004, she was unjustly sentenced by the Shulan City Court to 12 years in prison. For the past several years, the Heizuizi Women Prison in Jilin Province has been brutally torturing Song Yanqun physically and mentally. Song Yanqun's younger sister Song Bing was killed in the persecution of Falun Gong. Currently Song Yanqun is extremely weak and her mind is not clear at times. The deputy warden of the prison Wang Lijun also declared that they would not take responsibility if Song Yanqun dies.
Telephone number of related personnel in Heizuizi Women Prison:
Wu Zeyun, warden: +86-431-85375001
The other leaders including the deputy warden, CCP discipline committee secretary and the director of the office: +86-431-85375002, +86-431-85375003, +86-431-85375004, +86-431-85375005
Please refer to the original Chinese text for more names and telephone numbers.
Related article:
http://en.minghui.org/html/articles/2012/5/22/133554.html
http://www.minghui.org/mh/articles/2012/4/15/英语教师被长春女子监狱迫害致皮包骨(图)-255687.html