Concerned Citizens and Public Officials from Around the World Speak Out Against South Korea's Deportation of Chinese Falun Gong Practitioners (Photos)
September 23, 2011 | By Wang Qinghan
(Clearwisdom.net) Falun Gong practitioners from New York, Washington DC, the U.K., Japan, Taiwan and other countries recently held activities to protest the South Korean government's yielding to pressure from the Chinese Communist Party (CCP), violating the international bill on refugee status, and forcibly deporting Chinese Falun Gong practitioners who have resided in South Korea.
According to media reports, on September 6, 2011, immigration staff from Seoul and local police entered the homes of Mr. Jin, 26, and his wife, Mrs. Jin. The couple was arrested for lacking legal resident status after their applications for asylum had been denied. Mrs. Jin was able to break free and escape. Mr. Jin was first taken to the Seoul immigration office before being moved to a protection center for migrants. He now faces imminent expulsion.
The Korean Falun Dafa Association objected to the way the Korean government handled Mr. Jin's case. "Since July 2009, there have been ten Falun Gong practitioners that were deported by the Korean government. The persecution of Falun Gong by the communist regime is ongoing. Deportation is inhumane," said Mr. Wu Shijie, the spokesperson for the Falun Dafa Association.
Patrick Forrest, former senior official at the U.S. Department of Homeland Security, said in an interview with the media on September 16, "They will be without a doubt persecuted and have their God-given rights infringed upon, and its unacceptable that they are being deported to a country where we know they will suffer persecution because of their beliefs."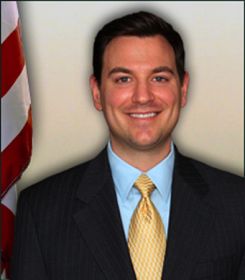 Patrick Forrest, former senior official at the U.S. Department of Homeland Security
Mr. Forrest has been involved in many cases of Chinese citizens seeking protection from the U.S. government. Some seek protection from forced sterilizations and forced abortions. "I've had many cases of Falun Gong practitioners who were seeking protection because the Chinese government was forcibly trying to prevent them from, in many cases, expressing their beliefs and practice of Falun Gong."
Edward McMillian-Scott, vice-president of the European Parliament responsible for democracy and human rights, wrote in a September 14 letter addressed to South Korean President Lee Myung-bak, that he wanted to "...ensure that they [Falun Gong practitioners] are not deported to China where they are most likely to face persecution, imprisonment, and torture."
"As I am sure you are aware, since 1999 practitioners of Falun Gong—a Buddha-school peaceful way of life – have been terribly persecuted, imprisoned, and abused. I have met many practitioners, both in Europe and during my last visit to Beijing and Asia in 2006. In Beijing the mere fact that I had met these practitioners resulted in the majority of them 'disappearing' shortly afterwards and being taken to prison or 're-education' through labor camps."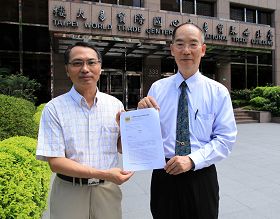 Chairman Shaw Songshan (left) and Vice Chairman Dai Ruipeng from the Taiwanese Association for the Rescue of Falun Gong Practitioners, deliver a protest letter to the Korean Mission in Taipei
It was reported that when the CCP Politburo Standing Committee member and director of Propaganda, Li Changchun, visited South Korea in April 2009, a Korean reporter, who did not want to give his name, revealed that Li clearly told the South Korean government "to kick out any Falun Gong practitioners." Soon after, the South Korean Ministry of Justice started quickly rejecting Falun Gong practitioners' appeals for asylum, and several deportations followed.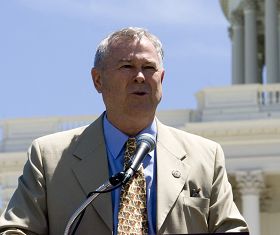 Rep. Dana Rohrabacher, senior member of the House Committee on Foreign Affairs and chairman of the Subcommittee on Oversight and Investigations
Congressman Dana Rohrabacher (R-CA) in a letter sent to President Lee on September 15, called on the Seoul government to halt any deportations of Falun Gong practitioners to communist China.
"The U.S.-ROK alliance is built on opposition to Communist oppression and aggression, whether from Pyongyang or Beijing. The Falun Gong should be seen as friends to our shared values," he said.
Roger Helmer, a member of the European Parliament who lived in Seoul for four years, wrote in a September 9 letter addressed to Mr. Choo Kyu-ho, the Korean ambassador to the United Kingdom, that South Korea's actions could constitute a breach in international treaties. Helmer said he hoped South Korea would protect its asylum seekers.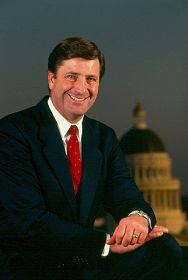 California Congressman John Garamendi
Congressman Garamendi said in his statement, "Ten Falun Gong refugees were deported to China in the last two years alone, where Falun Gong practitioners face detention, forced labor, torture, psychological abuse, and often death. With 58 others under threat of deportation from South Korea to China today, I urge the Ministry of Justice in no uncertain terms to reconsider its current policy toward this peaceful people."
Congressman Garamendi pointed out in his statement that South Korea has committed to not deporting "refugees, who, like the Falun Gong, are fleeing religious persecution," because it is a signatory of the United Nations Refugee Convention in 1951.

"I urge [ROK] Ambassador Han and President Lee to immediately reaffirm the commitment it made 60 years ago, and to take the first step toward restitution by granting amnesty to Shen Xianzhi and Jin," said Congressman Garamendi.
Congressman Garamendi said, "I had the opportunity, indeed the privilege, of meeting with several Falun Gong practitioners who were victims of torture carried out by the Chinese government, and their stories of pain, suffering, forced separation, and death underscore the urgency with which the Republic of Korea must act in reforming its ways." "South Korea is in a unique position to play a vital role in asserting this truth by providing the safe haven that the Falun Gong deserve."
This event also caught the attention of Korean NGOs. Republic of Korea National Unification Advisory Council (NUAC) Washington Chapter President Mr. Hong said that if Falun Gong practitioners who have taken refuge in South Korea are repatriated, they will face more severe persecution. "I will try to contact influential human rights organizations in South Korea, so that they will understand the matter in detail, and raise public awareness in Korea." he said.
Meanwhile, a number of international media in recent days have expressed concern about the status of South Korea deporting Falun Gong practitioners back to China, including the Associated Free Press (AFP), The Straits Times, Radio Free Asia, Yahoo Finance, Goldsea News and others.
Goldsea News, in its report entitled "S. Korea to Repatriate Falun Gong Asylum Seekers," stated that "S. Korea is likely to bow to China pressure."