Korea: VIPs Send Greetings to Divine Performing Arts on the Occasion of their Performance in Daegu (Photos)
(Clearwisdom.net) Divine Performing Arts (DPA) finished twenty-two shows in Taiwan and started its five-show tour in Korea with the first stop at Sueseong Artpia, Daegu. Representatives from many circles of society in Daegu sent greetings to DPA as early as March 18, 2008.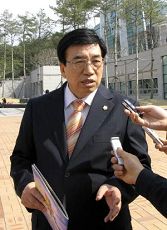 Daegu Councilor Geum Tae Nam
Daegu Councilor Mr. Geum Tae Nam said, "Culture and art were not created by one individual, but inherited from a long history and tradition. Pioneers paid hardship for it. I am very happy that Divine Performing Arts found its way to Daegu despite interference from the Chinese Communist Party! I wish Divine Performing Arts great prosperity and a great reputation around world!"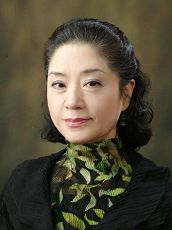 Ms. Bak, President of Daegu Dance Association
Ms. Bak, President of the Daegu Dance Association, said in her greeting that she was looking forward to the DPA show. "Divine Performing Arts has made a perfect restoration of the lost traditional art. It is thrilling for an artist who loves traditional art. I sincerely hope that the show will bring Daegu residents a great memory and a moving experience."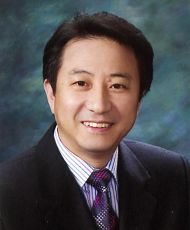 Mr. Bae, President of Daegu Doctors Association
Mr. Bae, President of the Daegu Doctors Association, said in his greeting, "I sincerely congratulate Divine Performing Arts' upcoming show in Daegu! As Daegu is growing into a performing arts center in Korea, I hope all will enjoy the good fortune of watching a world class show!
"The show will introduce the ancient traditional spirit. I study traditional Chinese medicine. It is a great opportunity for me to learn more about traditional culture. Thanks to those who have given us this opportunity to watch such a superb show. I hope it will bring great excitement to all and many wonderful memories!"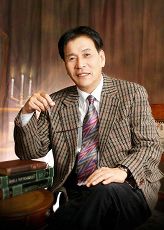 Ph.D. of Art, President of Daegu Scholars Association Mr. Mun Mu Hak
Ph.D. of Art, President of Daegu Scholars Association Mr. Mun Mu Hak said, "Congratulations upon the event of the Divine Performing Arts show in Daegu! We have to say it is a great honor to have the show in Daegu, knowing that Divine Performing Arts is a company of dance and music rooted in classic Chinese culture, which has toured more than seventy cities in the world!
"Today's world has become a global village. The spread of information can be done via art, across language barriers, so that the people around the world can become one. It is significant that Divine Performing Arts communicates with the world through art.
"The show in Daegu will become the pride of Daegu citizens and a great opportunity for them to learn about Chinese art and culture. I wish the show a great success!"