Mobile Edition Debuts on Minghui for Easy Browsing from Cell Phones
(Minghui.org) During the Christmas season, the mobile edition has debuted on the Minghui website (m.minghui.org) for ease of reading. Taking into consideration characteristics of cell phones' smaller screen size, data speed, and operations, the mobile edition offers simple operations. Our broad range of readers and friends are encouraged to use it and to provide any feedback or suggestions.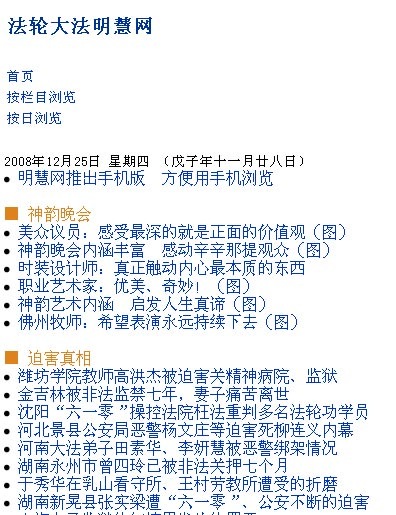 Web link to the Minghui mobile edition: m.minghui.org
Merry Christmas!
Technical Department, Minghui Website December 24, 2008