(Clearwisdom.net) Ms. Zhong Weihui, 75-year-old, was from Qingrong Street, Pingshan District, Benxi City of Liaoning Province. She was cured of many diseases after practicing Falun Gong. On May 14, 2003, the police arrested her for her practice off Falun Gong and detained her at a local detention center. A week later, the police informed her family to take Ms. Zhong home, as she was sick. In May 2004, Ms. Zhong Weihui passed away.
(Clearwisdom.net)
The police savagely persecuted Falun Dafa practitioner Ms. Chen Shuqiu from Yunnan Province. She died at home around late October 2004.
Ms. Chen Shuqiu, 56, was a retired worker who came to Kunming City from another location. On May 18, 2001, while she was distributing Falun Gong truth-clarifying materials, she was reported to police and subsequently arrested. She was then detained in the No. 2 Division of Yunnan Province Women's Forced Labor Camp.
(Clearwisdom.net) Falun Dafa practitioner Mr. Su Huili was from Wangdu County in the Baoding Area of Hebei Province. He recovered from a terminal illness after practicing Falun Dafa. After the persecution began in 1999, local officials repeatedly beat Mr. Su, and he was not able to continue practicing Falun Dafa. His illness returned, and he died in May 2001.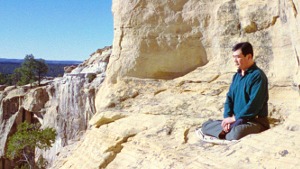 Master Li quietly watching the world from amidst the mountains after leaving New York following July 20th, 1999. (Published January 19, 2000)