(Clearwisdom.net) On December 7, 2004, Tanzania's court prodeeded with the case against Chen Zhili, former Minister of Education and current State Councilor of the People's Republic of China. The court may issue its rulings as early as next week.
(Clearwisdom.net)
Falun Dafa Practitioner Mr. Liu Zhaohui in Jiangxi Province Was Tortured to Death in a Labor Camp in 2002
Mr. Liu Zhaohui, in his 30s, was a resident of Gao'an, Jiangxi Province. In early February 2002, Mr. Liu was again sent to Jiangxi Province's No. 2 Forced Labor Camp (also known as the Gaoan Forced Labor Camp). He launched a hunger strike to protest his illegal detention and died days later, right after the Chinese Lunar New Year.
Ms. Zhu Xiyu, formerly an accountant for the Dongbeiya Company in Yanji City, Jilin Province, has been detained in the No. 4 Squad of Heizuizi Forced Labor Camp for more than one year for persisting in her practice of Falun Gong. There, she was tortured to such an extent that she now appears to be psychologically detached, mentally impaired and unable to take care of her own basic personal needs.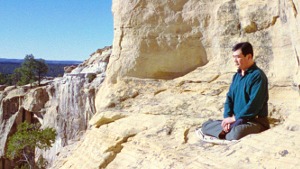 Master Li quietly watching the world from amidst the mountains after leaving New York following July 20th, 1999. (Published January 19, 2000)