Mrs. Edgar Snow's Letter to A Falun Gong Practitioner
April 14, 2001 | Lois Snow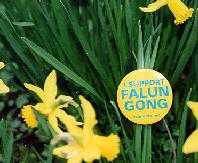 Dear Ms. XX,
Thank you for your letter of March 5, which I received when I returned home recently, and for your kind words about Edgar Snow. I wonder if you are aware that, not having gone to China since the Tianammen Incident in 1989, I returned to Beijing last year, accompanied by my son, in an effort to visit Professor Ding Zelin. The visit was also meant to bring more attention to, not only Professor Ding's courageous efforts to bring clarity and seek justice concerning the Tianammen massacre, but also to call attention to the plight of the families of the victims of that violence. I shall enclose some material about that.
I am as concerned about the terrible treatment of the Falun Gong practitioners in China as I am about the victims of Tianammen--those killed or crippled or exiled as well as those imprisoned or held in "re-education" camps. Your description of the torture applied to Falun gong women practitioners in particular is shocking, not covered in such detail in the press I have seen.
I do not know what I, specifically, can do to help bring this to an end. The present Chinese leadership, to whom I appealed about Ding Zelin and the Tianammen mothers, and who professes "friendship for Edgar Snow", considers me to have "a bad political attitude." They certainly reacted negatively to my public appeal in Beijing last year.
This month the U.N. Human Rights Commission is holding its annual convention here in Geneva. It will bring members of the Human Rights In China organization from New York and Hong Kong to Switzerland. I shall be in touch with them soon and discuss any ideas they may have about help to the Falun Gong practitioners. If you can contribute to this, please do so. I give my open support to your cause.
In friendship,
Lois Snow