Musicians Applaud Holiday Wonders' Original Musical Performances (Photos)
(Clearwisdom.net) Since Divine Performing Arts' Holiday Wonders show began at the Beacon Theatre on December 18, more and more audience members have been captivated by the first class choreography, production, and of course the splendid performance. Moreover, they were touched by the realm of purity, compassion and beauty conveyed by the show. To achieve such an artistic effect, much has to be attributed to the beautiful integration of original East-meets-West music and classical Chinese dance, as well as the live orchestra.
Classic Music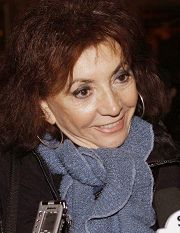 World-class musician Alicia Zizzo enjoyed the show
Alicia Zizzo, PhD, is an expert on George Gershwin variations. She said that Divine Performing Art's original musical pieces were rich in positive energy and were purifying to the soul.
Dr. Zizzo said that each musical piece told a story, which she had not experienced before in listening to western music. Comparing to western music, which is splendid on the surface yet lacks variation according to Zizzo, eastern music is often slow, leaving sufficient time for one to ponder. She said that the musical pieces were powerful and they penetrated people's hearts, as their simplicity enforced their purity.
New York musician Shannon Taylor enjoyed the show
New York Musician Shannon Taylor attended the show on December 19. He said that the live orchestra was first class and the music was beautiful, and that it integrated well with the programs.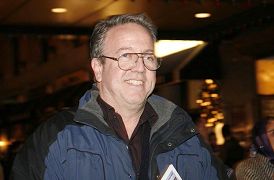 World-class violinist Eric Shumsky said that the show was unique and the music was pure and beautiful
After watching the show on December 21, world-class violinist Eric Shumsky told the reporter that he was also an orchestra conductor. He said that the Divine Performing Arts Orchestra conductor was very experienced and filled with emotion, while the orchestra had many talented musicians. He said that though he has attended many concerts, this show was unique.
Based on traditional western instruments, the Divine Performing Arts Orchestra adds Chinese instruments, including the Erhu, Guzheng, Pipa, bamboo flute and Suna.
UCLA professor Roderic Gorney was amazed by the orchestra
Psychiatrist Roderic Gorney is a professor from the University of California at Los Angeles (UCLA), and he is also writer and musician. He was amazed by this orchestra, as he heard its unique sounds for the first time.
Regarding the orchestra, musician Shannon Taylor said that bringing western and eastern instruments together was a highly creative effort. He said that the orchestra retained features of western instruments while giving the audience a sense of Chinese art and an experience of harmony.
Xuantong is one of the composers for Divine Performing Arts. When asked why the music was so powerful, she said that it is at least in part due to the fact that the composers and orchestra members were all cultivators. "Because we cultivate ourselves according to the principles of 'Truthfulness-Compassion-Tolerance', spiritual enlightenment naturally arises in our artistic expression. This is probably why our music is so pure, compassionate and beautiful."
Xuantong said, "One can learn skills through professional training, but the soul of a musical piece cannot be learned through such training. Instead, it requires inspiration. I got many inspirations from my cultivation in Falun Dafa. For example, 'The Fruits of Goodness', when two wayward youths made their first appearance on stage, I used rock music to depict their chaotic mindset. However, after they were moved by the sight of holy Buddha statues, the music became pure, serene and relaxing. The contrast also effectively highlights the difference between the modern world and heaven. Such contrast was very inspiring to many audience members, encouraging them to seek their true selves."
Renowned musician Rutang Chen is the conductor of the orchestra. He said, "We are not simply playing musical medleys. Instead, we play to accompany the productions. Therefore, there are high requirements for us to match the content of the dances." To better achieve this, Chen said that he memorized more than 30 musical pieces so that he could pay more attention to the dancers while conducting the orchestra.
"Every production is an integrated piece. While the dancers perform, I need to add the music to match their movements, and our music must always match their need." Chen said. "Our band actively communicates with the dancers. For example, as our show continues, dancers will have new understandings and thus add some subtle changes to their movements. On such occasions, our band must match such changes."