Dafa Practitioners Zhang Baoxing, Li Jingchun, And Yang Guibao Die in Custody
January 20, 2001 | Dafa practitioner in China
[Clearwisdom.net] Dafa Practitioner Zhang Baoxing (Jiujiang Area, Jiangxi Province) died in custody. His daughter Zhang Juan is in critical condition.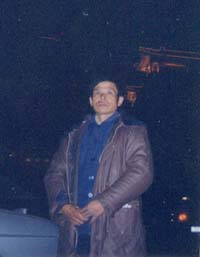 Zhang Baoxing, Male, 50. He was a farmer that lived in Chengzi Town, Jiujiang County, and Jiangxi Province. Together with his fellow practitioners, he went to Beijing to Validate Dafa on Dec 25, 2000. After he was arrested, he was brutally tortured in a detention house in Beijing. Several days after his transfer back to Jiujiang County Detention House, he was killed by further torture there. There were purple and black scars on his face and his buttocks. According to people who know the inside story, Wan Weijun (vice Chief of Jiujiang Police Department) was directly involved in Zhang Baoxing's death. To cover their evil deeds, these persecutors did not allow Zhang's wife (also a Dafa practitioner) to see his body. They only allowed Zhang Baoxing's brother and his 11-year-old son to see the body before the immediate cremation. Zhang Baoxing's daughter Zhang Juan also went to Beijing to validate Dafa. At the moment, she is also detained in Jiujiang Detention House. It is said that she is near death.
We hope all people of the world and human rights groups pay attention to this case and promote justice.
Zhang Baoxing Tel: 0792-6830005 (H)
Jiujiang County Detention House Tel: 0792-6812057
Jiujiang County Police Department (JCPD) Tel: 0792-6812057 (Operator)
Pan Weiping (JCPD Chief) Tel: 0792-6812015
Wan Weijun (JCPD vice Chief) Tel: 0792-6812018
Dafa Practitioner Li Jingchun Dies after Release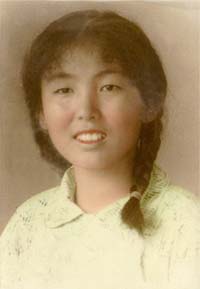 Li Jingchun is a female Dafa practitioner who was born on March 16, 1954. She lived near the crossroads in Sanlijie Town, Jiujiang City. She worked as a salesperson in Haihui shopping mart in Jiujiang City. She went to Beijing and validated Dafa on Dec 18, 2000, after which she was detained in Mentougou Detention House in Beijing. There she opposed the inhumane torture by going on a hunger strike. On the 5th day of her hunger strike, persecutors started to put her on nasal feed. They forced half a bottle of "soymilk" into her stomach, after which she had a temperature and kept coughing. A female prisoner noticed her dangerous situation and reported it to the supervisor. The supervisor told Li that if she would tell her name and address, she would be released. Li Jingchun refused. Finally the supervisor said: we will release you if you drink a bottle of "soymilk", so Jingchun drank the "soymilk" (suspicious soymilk!)
On Dec 30, 2000, Li Jingchun returned home. However, her temperature and coughing got worse. She also started to throw up some white liquid that has a strong, strange smell. She died on Jan 04, 2001.
Li Jingchun Tel: 0792-8584391 (H)
Dafa practitioners in China, 01/09/2001
Dafa Practitioner Yang Guibao Dies in Custody
Yang Guibao, Male, 56. He lived in Beixinbao Village, Beixinbao Town, Huailai County, Hebei Province. With great joy, he obtained Dafa in 1998. Police arrested him on his way to Beijing to protect Dafa on July 20, 1999. He went to appeal again in December 1999, after which he was detained for almost 10 months. On October of 2000, he went to Tiananmen Square to validate Dafa. He was arrested again and transferred back to the detention house of Huailai County Police Station, where persecutors tortured him ruthlessly. On Nov 11, 2000, he died from the torture. His body was cremated. At the time of his death, he only weighed about 70 pounds, and he did not close his eyes when he died.
Another faithful and indomitable Dafa practitioner exhausted himself validating Dafa, putting an end to his seemingly uneventful, but truly great life.
1/11/2001