Shandong Man Secretly Sentenced to Prison, Judge Hides Verdict from Family to Prevent Appeal
(Minghui.org) A Pingdu City, Shandong Province resident was arrested in June 2021 for practicing Falun Gong, a spiritual discipline that has been persecuted by the Chinese communist regime since 1999. When Mr. Zhang Tangjiang's lawyer called the local Mencun Detention Center on May 23, 2022, he was told that Mr. Zhang has been sentenced to four years on March 3.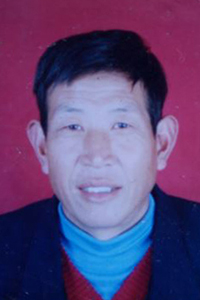 Mr. Zhang Tangjiang
As the detention center couldn't find Mr. Zhang's record of appealing the verdict, they didn't allow the lawyer to visit him. When Mr. Zhang's family went to visit him themselves on May 25, the guards again denied them visitation, citing the pandemic as an excuse.
Mr. Zhang, 66, was arrested at home on June 4, 2021, by officers of the Zhugou Town Police Station and Pingdu City Political and Legal Affairs Committee, an extra-judiciary agency tasked with overseeing the persecution. His home was ransacked.
Zhang Zhengxia of the Pingdu City Procuratorate approved Mr. Zhang's arrest on July 2, 2021. He was first held at the Chengyang Detention Center for two weeks and then transferred to the Mencun Detention Center in Pingdu. Mr. Zhang was later indicted by the Huangdao District Procuratorate and had his case moved to the Huangdao District Court.
Mr. Zhang's family called the court around November 29, 2021. They were told that the court didn't have his case in the profile. The family also called the person in charge of his case, but no one answered.
Two days later on December 1, Mr. Zhang's family learned that he already stood trial a week ago and no verdict was announced.
They called the presiding judge, Ou Xiaobin, and asked about his case. Ou claimed that Mr. Zhang's attitude was bad, as he refused to plead guilty or cooperate with them. Ou said if he later changed his attitude, she might give him a lighter sentence.
In another practitioner's case, the same judge Ou tried to lure Ms. Ma Qin into pleading guilty by promising a lighter sentence.
Mr. Zhang's family argued with Ou that no law criminalizes Falun Gong in China or labels it as a cult. Ou said to them, "The government has already made the decision [to label it as a cult] in 1999."
Mr. Zhang's family called Ou again on December 3. A person surnamed Yin who claimed to be a court clerk answered the call. The family asked why the court didn't inform them of the hearing. Yin responded that they didn't have to because Mr. Zhang was an adult.
Mr. Zhang's family later found out more details about his hearing: he stood trial on November 25, 2021 through a video conference. The court session lasted for half an hour. Mr. Zhang refused to accept the court-appointed lawyer and acted as his own lawyer to enter a not guilty plea.
After that, Mr. Zhang's family kept calling the court about his verdict, but judge Ou never provided them with any information.
When Mr. Zhang's lawyer had a video call with him on January 7, 2022, he urged him to file an appeal within ten days once he received the verdict.
Mr. Zhang's son called judge Ou again on March 8, 2022. Ou still didn't tell him anything, even though she had just sentenced Mr. Zhang five days ago. She also claimed that she couldn't confirm that he was Mr. Zhang's son and ordered him to come to the court in person for the inquiry. However, due to the rise of local COVID-19 cases during the time, travel was restricted within the city, which prevented the family from filing the appeal for Mr. Zhang in time.
When Mr. Zhang's son called Ou again on March 24, she still refused to provide any information about his case. Only when his lawyer called the detention center on May 23, was he told by the guards that Mr. Zhang had already been sentenced to four years on March 3.
Perpetrators' contact information:
Sun Tao (孙涛), deputy chief of Zhugou Town Police Station: +86-17667595929Ou Xiaobin (欧晓彬), judge of Huangdao Court: +86-532-86988437Wang Dan (王丹), prosecutor of Huangdao Procuratorate: +86-532-83012837Zhang Zhengxia (张正夏), prosecutor of Pingdu Procuratorate: +86-13658689958
(More perpetrators' contact information is available in the original Chinese article.)
All content published on this website are copyrighted by Minghui.org. Minghui will produce compilations of its online content regularly and on special occasions.