Georgia, U.S.: Practitioners Celebrate Falun Dafa's 30th Anniversary
(Minghui.org) Falun Dafa practitioners and their families and friends from Atlanta, Georgia, and the surrounding areas gathered at the Atlanta tourist attraction, Stone Mountain Park, on Saturday, May 14, 2022, to hold a celebratory event to commemorate the 30th anniversary of Falun Dafa's public introduction. Joining them in the grand event were the practitioners from the neighboring state, South Carolina.
Stone Mountain Park's gigantic piece of granite is located at the southernmost point of the Appalachian Mountains. It is considered "the Pearl in the Mouth of the Dragon Head of the Appalachian Mountains" and is a local tourist attraction. The park and Stone Mountain are even more meaningful to Falun Dafa practitioners, because Master came in person to visit this place in 1997 and gave a lecture to the practitioners here.  

Some of the practitioners, demonstrated the five exercises on the lawn at the foot of Stone Mountain while others set up truth-clarifying display boards to explain the background of Falun Dafa and the truth about the persecution by the Chinese Communist Party (CCP) to the tourists.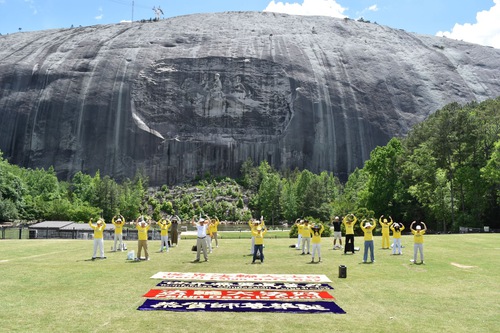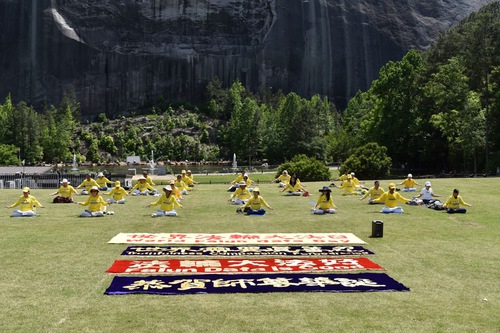 Practicing the exercises at the foot of Stone Mountain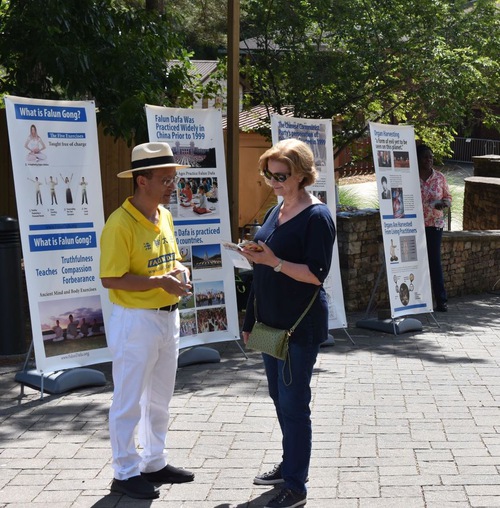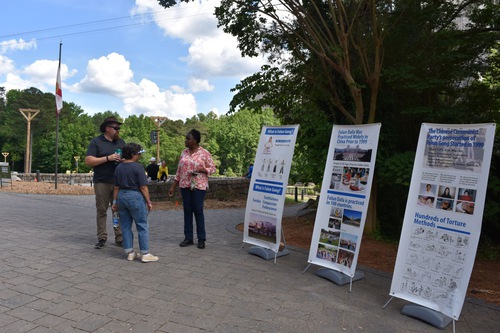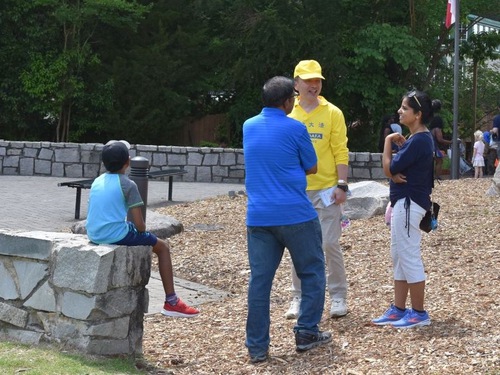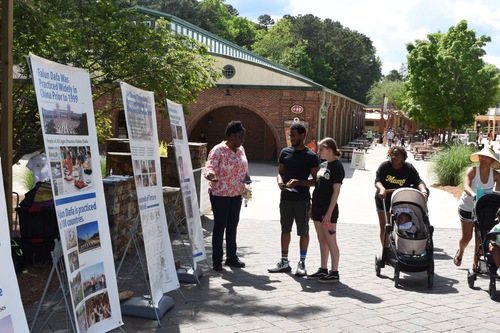 Practitioners clarifyings the truth to tourists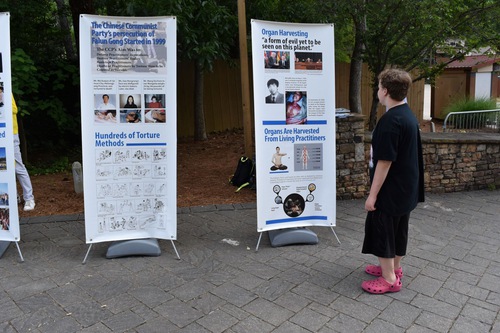 A young boy studies the truth-clarifying display boards.
After completing the five exercises, the practitioners moved to a pavilion in the park to continue the event. First up were three practitioners who read the opening speech "Celebrate May 13th with the Whole World" which was composed by a local practitioner in Mandarin, Vietnamese, and English, followed by the young practitioners reciting segments of Hong Yin such as One With the Fa, Non-action, Falun Dafa, etc. The young practitioners also demonstrated the exercises.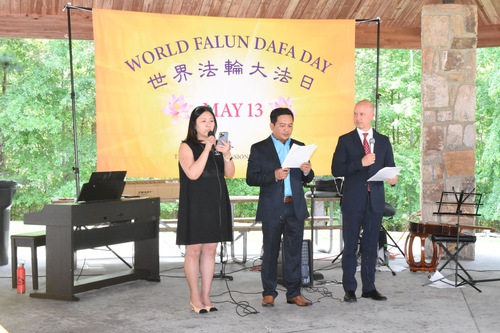 Three emcees read the opening speech in Mandarin, Vietnamese, and English.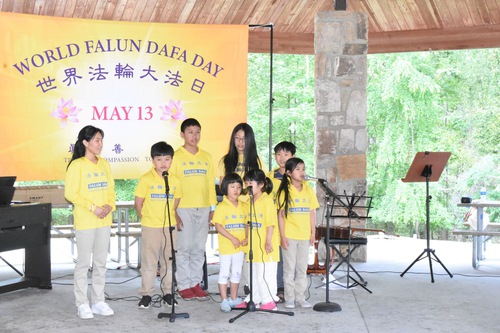 Young practitioners recite Hong Yin together.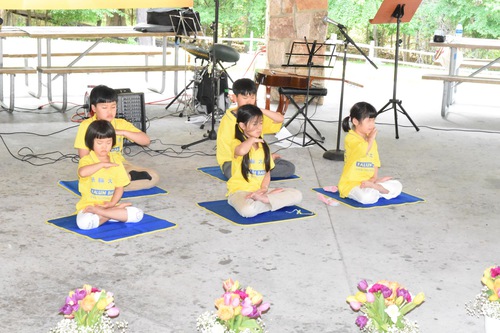 Young practitioners demonstrated the exercises.
Following that, a small band made up of four practitioners played songs such as "Coming for You," "The Fa Rectifies the Cosmos" and "Falun Dafa is Good." Finally, the practitioners came together to sing songs "Falun Dafa is Good," English and Mandarin versions of "Coming for You," and Mandarin and Vietnamese versions of "Ode to Master's Grace" and "Falun Holy King."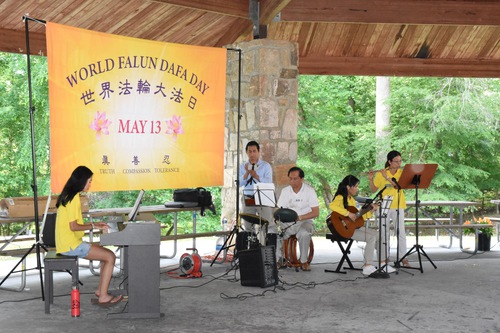 Practitioners' small band performance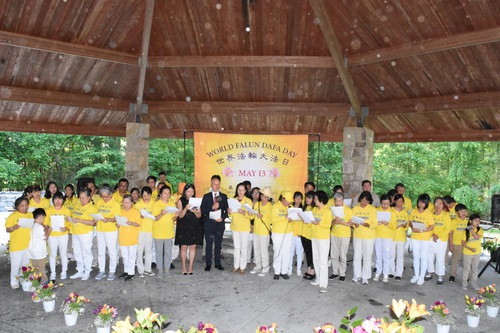 Practitioners sing "Falun Dafa Is Good" together
Because many new people in this area have started to practice Falun Dafa over the past year or two, everyone also took this precious opportunity to go on stage and introduce themselves. All the practitioners cherish this opportunity to cultivate, and they expressed their gratitude to Master for his benevolent salvation.
All content published on this website are copyrighted by Minghui.org. Minghui will produce compilations of its online content regularly and on special occasions.