Shandong Province: Overview of Falun Gong Persecution Cases Reported in 2021
(Minghui.org) Based on the information obtained by Minghui.org, over 4,466 persecution cases of Falun Gong practitioners in Shandong Province were reported between January 1, 2021, and January 31, 2022.
The number of cases reported increased by 42% from the prior year. Many practitioners suffered multiple types of torture or the same type of mistreatment multiple times.
Among the reported cases, eight practitioners passed away, 101 were sentenced, 87 were going through court trials, 77 were on bail awaiting trial, 170 were indicted, 965 were arrested but later released unconditionally, 412 had their homes ransacked, 545 were in detention without being indicted yet, 234 suffered brainwashing, 143 suffered financial loss (such as fines and pension suspension), 73 were photographed and videotaped without their consent, 47 were forced to undergo physical exams, 28 became displaced or missing, 14 were placed under tight surveillance, and 1,562 were harassed (Figure 1).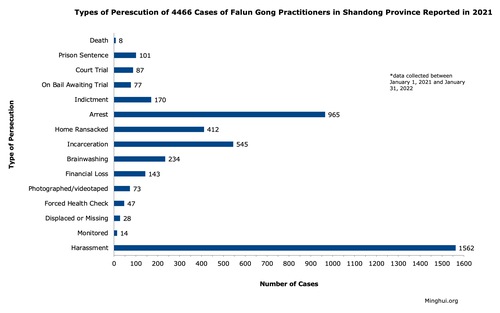 Figure 1. Number of cases of Falun Gong practitioners persecuted in Shandong Province reported in 2021, categorized by type of persecution.For ease of discussion, the persecution types (deaths, prison sentencing, trials, arrests, home raids, detention, harassment, displacement, brainwashing, release on bail, fines, and pension suspension) were made mutually exclusive in the analysis (meaning all the numbers in this figure add up to 4,466).
The persecution of Falun Gong in Shandong Province is one of the most severe in China and has worsened over the years. The authorities got to almost all practitioners in Shandong during the "Zero-out Campaign" (a concerted effort to force every practitioner on the government's list to renounce their faith) in 2021. For the practitioner the authorities could not find, they terrorized their families and coerced or deceived them into signing statements to renounce Falun Gong on behalf of the practitioners.
The city that had the most persecution cases reported was Weifang (576 cases), followed by Yantai (473), Linyi (308), Qingdao (276), Liaocheng (214), Zibo (173), Jinan (172), Weihai (140), Dezhou (114), Dongying (111), Jining (103), Tai'an (83), Binzhou (43), Rizhao (25), Zaozhuang (12), and Heze (12). Most of the reported cases took place between April and June, with a peak in June. The numbers of trials and sentences were higher in the second half of the year.
I. Death Cases
Among the 131 Falun Gong practitioners that died in 2021 nationwide, the province of Shandong accounted for eight, with one female and seven males. The number doubled from the previous year. The deceased practitioners came from different backgrounds, including a military officer, a judge, an office worker, a coal miner, a political and legal affairs commissioner, a public servant, a driver, and a farmer. Their age ranged from 51 to 70s.
The following are the eight death cases:
1. Retired Colonel Dies in Shandong Province Prison
Mr. Gong Piqi was a retired colonel. After he took up Falun Gong in 1999, he quit smoking and drinking. Because he refused to renounce his practice during the persecution, a judge at Qingdao City Court sentenced him to 7.5 years in Jinan City Prison on July 20, 2018.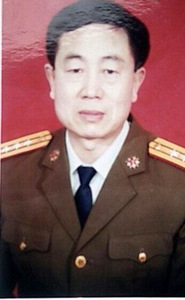 Mr. Gong Piqi of Qingdao City
On the evening of April 12, 2021, Mr. Gong's family received a call from a prison guard and was told that the 66-year-old retired colonel had just been taken to the hospital for resuscitation. Moments later, the prison guard called again and said that Mr. Gong had died of a sudden stroke.
When Mr. Gong's family went to the hospital the next morning, the doctor and prison authorities refused to let them see his body. After his family's strong protest, Mr. Gong's older brother and nephew were finally allowed to take a look at his body, but without taking photos or videos.
Mr. Gong's head was injured and swollen, and there was blood in his ears, according to his brother.
2. Coal Mine Worker Dies After Being Beaten and Denied Medical Treatment
Mr. Yao Xinren, a Longkou City resident born in 1970, worked as a coal miner at Liangjia Mine. Because he refused to renounce Falun Gong, the officers from Longkou Police Department arrested him on July 3, 2019. The authorities approved his arrest on August 10 and held him at the Zhangjiagou Detention Center.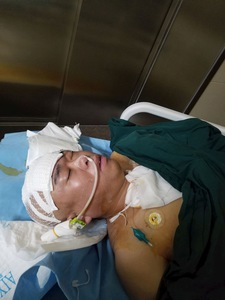 Mr. Yao after the craniotomy
After nearly ten months of detention, Mr. Yao suddenly suffered a stroke at around 9 p.m. on April 22, 2020. He was first sent to a community hospital, which couldn't treat him but put him on oxygen. Mr. Yao was then transferred to the Longkou City People's Hospital, where he received a craniotomy on the early morning of April 23. He stayed at the hospital intensive care unit after that.
While Mr. Yao was still in a coma, the authorities took him off life support on February 4, 2021, and transferred him to a senior center with no proper medical equipment for care. All this was done with the family's strong objection. The 51-year-old man passed away a week later on February 11, leaving behind his wife and a child.
3. Man Dies with Body Brutalized
A Mengyin County man died one day after he was arrested while working on his family farm on June 17, 2021. When Mr. Sun Pijin's family saw his body at the Mengyin County Funeral Home, they found that he was leaking brain fluid, one of his eyeballs was missing, and his abdomen was sunken.
Officers from the Mengyin County Police Station informed Mr. Sun's family of his death on June 18. They said that Mr. Sun refused to have the coronavirus test at the Mengyin County Chinese Medicine Hospital and that he jumped from the building and died instantly. The police cordoned off the scene and didn't allow anyone to get close.
Prior to Mr. Sun's arrest, his daughter was also arrested at home and is now held at the Linyi Detention Center. With Mr. Sun's death, his daughter is now parentless, as her mother, Ms. Yu Zaihua, died on August 19, 2015 at the age of 47, following eleven years of displacement to avoid being persecuted for the family's shared faith in Falun Gong.
4. Woman Dies After Two Decades of Arrests, Incarceration, and Brainwashing
Ms. Teng Yingfen has been arrested six times since the Chinese Communist Party began to persecute Falun Gong in 1999, and had her home ransacked seven times. She served four years in prison and was displaced for seven years. While she lived away from home to avoid arrests, her husband was serving an eight-year term for their shared faith, leaving their teenage daughter living on her own.
The long-term persecution took a toll on Ms. Teng's health. The Zhaoyuan City, Shandong Province resident passed away on April 4, 2021, two months before her 60th birthday.
Ms. Teng, born in 1961, began to practice Falun Gong in August 1996. In less than a month, many ailments that were tormenting her disappeared. Her sallow face became bright and rosy. She was no longer emaciated, and was full of energy.
Seeing her changes, her husband Mr. Sun Guo also took up the practice and quickly quit smoking and drinking. Their daughter who was still studying in elementary school also joined them.
5. Judge Dies Seven Years After Injection of Toxic Drug
Mr. Jiang Guobo, born in March 1963, used to be a member of the Political and Legal Affairs Committee in Weifang City. Before practicing Falun Gong, he had late-stage cirrhosis of the liver and a severe lung condition. He sought all kinds of medical help, but nothing had much effect on him. In June 1995, he was introduced to Falun Gong and recovered soon after taking up the practice.
Since the communist regime in China launched the nationwide persecution against Falun Gong in July 1999, Mr. Jiang had been arrested 13 times, incarcerated in a forced labor camp three times, and sentenced to five years in prison for upholding his belief. Besides, the regime extorted more than 30,000 yuan in cash from him.
After Mr. Jiang returned home in 2014 from serving a five-year term in Shandong Province Prison for practicing Falun Gong, he suffered long-term complications from the involuntary drug administration in prison. He often felt sick and threw up. His abdomen was bloated. He had blood in his stool. He was very weak and dizzy and sometimes fainted. After struggling with poor health for seven years, he passed away on April 29, 2021. He was 58.
Mr. Jiang once said, "I suffered unimaginable torture in the detention center. I was force-fed toxic drugs and strong spicy pepper water. My vomit was green. I was also tied to a cross for 20 days and let down only briefly from time to time. My spine fractured from being rubbed against a wooden block. I couldn't see with my right eye for a long time. I had trouble urinating and once suffered constipation for 26 days. I once lost nearly 100 pounds in just three weeks. I can't remember how many times I was at death's door."
6. Man Dies Months After Being Released on Medical Parole
A Weifang City resident, Mr. Chu Liwen, was arrested on September 22, 2019. He was later taken to the Weifang City Detention Center. After the Fangzi District Court returned his case twice due to insufficient evidence, the police eventually released him.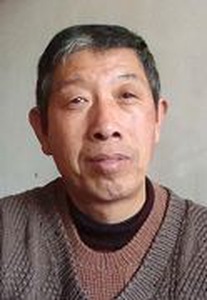 Mr. Chu Liwen
The police ordered Mr. Chu to go to the hospital for a physical exam on June 22, 2020, but he refused to comply. On January 13, 2021, the police arrested him on the street when he was selling baked flatbread, and took him to the hospital for a physical.
A month later, on February 9, Mr. Chu was sentenced to eight years. He was released shortly after, as he was extremely ill while imprisoned.
Mr. Chu passed away on July 1, 2021, less than five months after he was released from prison on medical parole, shortly after he was sentenced to eight years for practicing Falun Gong. He was 65. Even three months before he died, the police still harassed Mr. Chu and his son, forcing them to live away from home.
Since the persecution started in 1999, Mr. Chu has been arrested and detained multiple times. He's been put in a forced labor camp three times for a total of 4 years, and put in a prison twice for a total of 13 years. His son Mr. Chu Qinghua, also a practitioner, served two and half years in a forced labor camp, and was imprisoned for three years, because he refused to renounce his faith.
7. Man in His 70s Dies Shortly After Returning Home After a Year of Displacement
Mr. Wang Lianzhong was already incapacitated when he returned home in March 2021, after one year of displacement to avoid being persecuted for practicing Falun Gong. The police still harassed him from time to time. After struggling with poor health for three months, the Dongying City resident passed away in June 2021. He was in his 70s.
Mr. Wang was targeted in a police sweep on November 24, 2018. He and four other practitioners appeared in Dongying District Court on November 15, 2019. The judge threatened their lawyers when they entered a not-guilty plea for the practitioners. When Mr. Wang talked about how his many ailments disappeared after practicing Falun Gong, the judge stopped him and said, "You are only allowed to say whether you are still practicing Falun Gong."
The authorities kept harassing Mr. Wang. The court also suspended his pension and froze his retirement account.
To avoid the persecution, Mr. Wang lived away from home in late 2019. After spending over a year in displacement, he became incapacitated and returned home in early March 2021. Despite his deteriorating condition, the police still harassed him frequently and ordered him to write statements to renounce Falun Gong. Mr. Wang was terrified and lived in fear. He passed away in mid-June 2021.
8. Man Dies After Being Released on Medical Parole
Mr. Li Qichang, a resident of Yangji Town, Linyi City, passed away at the age of 59 around February 21, 2021, while he was on medical parole. The details about his case remain to be investigated.
Mr. Li was a driver and used to suffer from severe diabetes. He recovered six months after he took up the practice. His supervisor fired him after the persecution started.
Mr. Li had been arrested and detained multiple times during the more than 20 years Falun Gong has been persecuted. He was detained in the Linyi City Detention Center, Tancheng Detention Center, Yangji Town Police Station, Xinyi City Police Department in Jiangsu Province, and other places.
II. Cases of Prison Sentence and Fines
Nationwide there were 1,184 cases of practitioners sentenced to prison in the year of 2021, and 101 of the cases took place in Shandong Province, a 33% increase from the year before. The province had the fourth-highest number of sentencing cases reported in China, and 20 cases took place in Liaocheng City, the highest of all cities in the province. The age of the sentenced practitioners ranges from 19 to 82. Thirty of the sentenced were above 65 years old, and the longest sentence received was nine years.
The sentences often came with fines. Forty-two of the sentenced were fined for a total of 575,000 yuan, with the highest fine being 70,000 yuan.
The following are select sentencing cases in 2021. The list of sentenced practitioners can be downloaded here.
1. Two Cases in Jinan City
Ms. Liu Xiaohui, 58, was sentenced to five years and fined 10,000 yuan on March 19, 2021, after being detained for 18 months in Jinan City Detention Center. Ms. Zhao Jianmei, 63, was given a one-year prison term and fined 1,000 yuan. Both women were arrested on September 19, 2019, when the police also arrested over a dozen other local Falun Gong practitioners.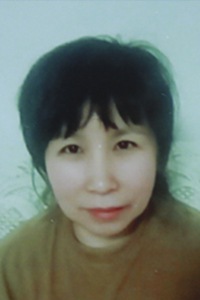 Ms. Liu Xiaohui
Ms. Liu's case was submitted to the Tianqiao Procuratorate at the end of December 2019. In April 2020, the case was forwarded to the Tianqiao District Court. Ms. Liu had four hearings before being convicted.
Because Ms. Zhao's parents are completely dependent on her care, she was allowed to go home the day of the arrest. The authorities had planned to sentence Ms. Zhao to probation because she agreed to testify against Ms. Liu in court. When Ms. Zhao recanted her testimony at Ms. Liu's trial, officials from the local procuratorate called her in an attempt to pressure her into cooperating with the authorities again. She refused to comply and was later sentenced to one year in prison and fined 1,000 yuan.
2. Bookstore Retiree in Zibo City Emaciated A Month After Detention
Ms. Zhang Ruijun from Zibo City was sentenced to 3.5 years by the Boshan District Court on June 23, 2021, for her faith in Falun Gong.
Ms. Zhang appeared through a video conference at her sentencing hearing. Her family said she looked haggard and her reactions were very slow. Walking was even difficult for her.
Ms. Zhang's family, who burst into tears upon seeing her, said they couldn't imagine what torture she had gone through in the past month, after she was taken into custody on May 28.
Ms. Zhang, a retired bookstore employee in her 50s, was first arrested on March 19, 2020, after the police tracked her information from the cellphone of another arrested practitioner. She appeared in the Boshan District Court on May 12, 2021.
3. Two Cases in Zibo City
Ms. Wang Li and Ms. Cui Hongwei, both in their 50s, were sentenced to seven years in prison each in July 2021 for practicing Falun Gong. The authorities pressured their family members and didn't allow them to appeal the verdicts.
Ms. Wang and Ms. Cui were arrested on November 11, 2020, and taken to the Zibo City Detention Center.
Ms. Wang and Ms. Cui stood trial at the Zichuan District Court in May 2021. During their sentencing hearing in July, both indicated that they would appeal the verdicts, but the authorities didn't allow them to.
This is the third time that Ms. Wang has been incarcerated for her faith. She was previously given two years of forced labor in 2001 and sentenced to four years in 2010.
4. A Small Business Owner Arrested for Faith in Falun Gong
Ms. Yao Guihua, 55, a salon owner in Lingzi Township, Zibo City, had been in business for ten some years. Her shop was a popular place in her neighborhood because of her excellent skill, warm service, kind personality, and fair prices. Unfortunately, Ms. Yao was once again arrested on May 14, 2021, for her faith in Falun Gong and locked in Zibo Detention Center. Her salon was shut down and the place desolated.
The Zichuan District Court tried Ms. Yao via a remote video session on September 1, 2021. Three weeks later on September 23, 2021, the Zichuan District Court sentenced Ms. Yao to three years in prison with a 5,000-yuan fine.
Ms. Yao had been detained multiple times during the past 20 years, and sentenced to four years in prison after a previous arrest in 2006.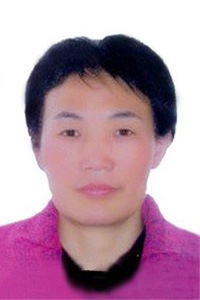 Ms. Yao Guihua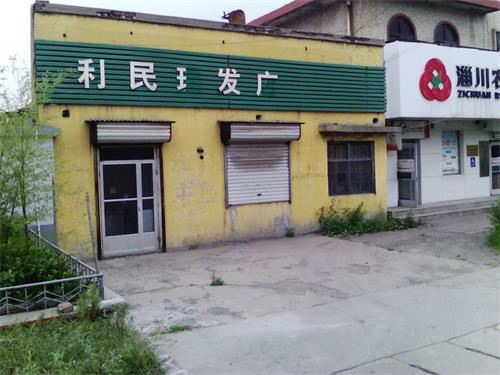 Ms. Yao Guihua's salon was forced to close.
5. Husband and Wife in Their 70s Imprisoned in Dongying City
A married couple in Dongying City, Shandong Province were both sentenced to three years and three months for their faith in Falun Gong.
Mr. Geng Lutang and his wife Ms. Zou Peixia were arrested on September 17, 2019, after being reported for talking to people about Falun Gong. The police ransacked their home the following day and confiscated their Falun Gong books and banknotes that had information about Falun Gong printed on them. Mr. Geng was sent to the Hekou Detention Center and Ms. Zou to the Dongying Detention Center.
The couple's family hired a lawyer to seek justice for them. But the lawyer's request was rejected by the police when he went to the detention center to try to visit Ms. Zou on October 21, 2019. The lawyer later filed a complaint against the police but to no avail.
The couple was tried by the Dongying City Court on November 2, 2020. Mr. Geng attended the virtual hearing from home and Ms. Zou was tried in the detention center. Their two lawyers entered not-guilty pleas for them at the court.
Their family recently confirmed that both practitioners have been sentenced to three years and three months with a 30,000 yuan fine.
Mr. Geng's mother was around 100 years old. The couple's arrests and detention caused tremendous mental distress to her. Worrying about Ms. Zou's prolonged detention, her health quickly deteriorated and she passed away in January 2020, a few days before the Chinese New Year.
6. 81-year-old Retired Teacher to Spend Five Years in Prison
An 81-year-old retired college teacher in Tai'an City was sentenced to a two-year prison term for practicing Falun Gong. As Ms. Ma Junting was still on probation for an earlier three-year term, the judge in charge of her case suspended the probation and ordered her to serve a combined five-year term.
Ms. Ma was arrested in early November 2020 and had her home ransacked for distributing informational materials about Falun Gong. She was indicted by the Taishan District Procuratorate on July 22, 2021 and sentenced to two years with a 30,000 yuan fine by the Taishan District Court on September 2. The judge for the Taishan District Court also suspended the probation given by the Feicheng City Court in 2019 and ordered her to serve a combined term of five years.
7. Woman Arrested at Home Right Before Chinese New Year
A dozen officers arrested Ms. Sun Jinhui, 47, on February 9, 2021 when she returned to her hometown for the Chinese New Year and took her to Longquan Police Station in Gaoxin District. She was later released. The police again broke into her home on July 23 and took her to Feicheng City Court for a hearing. The court sent Ms. Sun the verdict on September 22. She was given two years and two months in prison and fined 10,000 yuan,
8. Five and Seven Years for Two Practitioners Handing Out Falun Gong Materials
Two Tai'an City, Shandong Province residents were transferred to local prisons after their appeals against wrongful prison sentences for practicing Falun Gong were rejected.
Ms. Xie Qingling, a 66-year-old retired chemical fertilizer plant employee, and Mr. Gao Fangqiang, a 52-year-old business owner, were arrested on November 24, 2020, when they went to nearby Liangzhuang Town to deliver informational materials about Falun Gong. The police submitted their cases to the Taishan District Procuratorate, which indicted them and moved their cases to the Taishan District Court.
Both practitioners were tried through a video conference at the Tai'an City Detention Center on July 15, 2021, with judge Shen Yuxian presiding over the joint hearing in the courthouse along with two prosecutors and two court clerks.
Ms. Xie was later sentenced to seven years with a 20,000-yuan fine. Mr. Gao was given five years, though the amount of his court fine wasn't clear. They appealed with the Tai'an City Intermediate Court, which ruled to uphold their original verdicts. In December 2021, Ms. Xie was taken to Shandong Province Women's Prison, and Mr. Gao to Shandong Province Prison.
9. Five Cases in Liaocheng City
The judges in Qihe County Court in Dezhou City tried five Falun Gong practitioners on December 18, 2020. Four of the practitioners are from Liaocheng City, and they are Mr. Li Chengmin, 47; Mr. Lu Jinguo, 52; Mr. Wang Yusheng, 64; and Mr. Wang Mingrong, 51. The other practitioner is Mr. Zhang Zongqiang, 41, from Jinan City.
Before they were arrested, the five practitioners went to Qihe County to tell the local residents what happened in the persecution of Falun Gong. The officers from Qihe County Police Department found them through tracking the video images from the surveillance cameras on the streets.
Their verdicts came on January 8, 2021. Mr. Li and Mr. Lu were each given three years and fined 10,000 yuan. Mr. Wang Yusheng was given a year and ten months, Mr. Zhang a year and three months, Mr. Wang Mingrong ten months.
10. Five Cases from Liaocheng City
Five Liaocheng City residents were sentenced to prison for their faith in Falun Gong. The Dong'e Court announced the verdicts on July 27, 2021. Ms. Guo Xiuping, around 70, was sentenced to two years and ten months. Ms. Hua Liqin and Ms. Li Guihua, around 75, were both sentenced to two years and three months. Ms. Sun Chun'e was given ten months and Ms. Chen Jun received eight months.
The police called the practitioners on January 12, 2021 and asked them to come to the police station on the next day to take back their bail bond. When Ms. Sun, Ms. Li and Ms. Guo went there, they were arrested and taken to the Chiping District Detention Center. Their families were asked to come to the police station to pick up their personal belongings and detention notice on the next day.
A week later, on January 20, Ms. Chen was arrested and taken to the detention center.
11. Four Cases in Handan City
Ms. Sun Yueqin, Ms. Xu Mingxia, Ms. Zhang Xifang and Ms. Zhang Meihua are residents of Xiedian Township, Guan County. They were first arrested on September 12, 2018, when they went to neighboring Ying Town in Hebei Province to distribute informational materials about Falun Gong. The next day, officers from the Daming County Police Department took the four women to the Handan City No. 3 Detention Center.
Ms. Zhang Meihua, Ms. Zhang Xifang and Ms. Xu were released on November 2, 2018. Ms. Sun was released four days later.
Although the practitioners never received any updates from the police about their case, they were recently deceived into going to a detention center by several officers from the Feixiang District Police Station in Handan City. It's unclear what detention center it was and which court sentenced the practitioners to prison right after they got there. Information about their prison terms isn't clear at the time of writing either.
III. Cases of Arrests, Home Ransacking, and Harassment
Among the 5,886 arrests in China in 2021, 965 (16.4%) took place in Shandong Province, the highest in the country. Many of the arrests were well planned with a lot of police force mobilized to seize as many practitioners as possible in a short period of time.
Of the 10,527 cases of harassment, 1,562 happened in Shandong, the second highest in the nation after Hebei Province.
The following are some select arrest cases reported in 2021 in Shandong Province.
1. Teacher Arrested Near Home in Pingdu City
The police arrested Ms. Ma Qin, 52, a teacher in Pingdu, Qingdao City, in the evening on March 28, 2021 and took her to Taishanlu Police Station. They ransacked her home until 3 a.m. and took her husband to the police station as well. The police interrogated him and forced him to sign a search warrant. He was released the same day.
2. Forty Plus Arrested in Jiaozhou City
Under the pretext of stabilizing society, the police in Jiaozhou, Qingdao, mobilized over 100 officers on June 2, 2021, to arrest the local Falun Gong practitioners.
Over 40 practitioners were arrested, including: Ms. Song Guiqin, Gao Kaihua, Ms. Gao Xiu'e, Mr. Huang Yuqiang, Mr. Ji Jinmu, Ms. Wang Ruilian, Ms. Wang Ruilan, Ms. Zhou Ruiling, Mr. Liang Huiyuan, Ms. Song Jihua, Zhuang Zuojie, Ms. Ji Hong and Ms. Ji's mother, Yu Boqing, Mr. Song Xinjian and Mr. Song's babysitter, Ms. Jiao Qing'e, Mr. Xu Yanzhong, Ms. Zhang Meixiang, Ms. Sun Yuyun, Ye Yu, Chen (first name unknown), Zhao (first name unknown), Wang Shujin, Cheng Jiqing, and Zhao Youqin.
3. Twenty Plus Arrested in Dongying City
The police in Dongying City arrested over 20 Falun Gong practitioners in Binhai area and Lijin County around April 23, 2021. Many of them remain incarcerated at the time of writing.
The arrested practitioners include: Mr. Geng Shoutian, Ms. He Boqing, Ms. Meng Fanyun, Mr. Zhou Deyong, Ms. Chen Xiaohong, Ms. Guo Hongyan, Ms. Zhao Airong, Ms. Li Aifen, Xiaobo, Ms. Li Xiuling, Ms. Wang Yanyun, Ms. Ren Xiaohong, Ms. Li Haixia, Ms. Tian Yuping, Ms. Li Xuerong, Ms. Li Aifang, Ms. Meng Yu, Ms. Liu Yanmei, Yuan (first name unknown), Chen Guohua.
4. Police in Binhai Arrest Practitioners for Filing Lawsuit
The officers from Binhai Police Department in Dongying City broke into Ms. Bai Xingwen's home on October 6, 2021. Ms. Bai filed a lawsuit against the police a while back for the persecution she suffered. Another four practitioners, including Ms. Yang (first name unknown), Ms. Ji Yingmei, Ms. Wang Ying, and Mr. Li Long, were also arrested around the same time.
The police claimed that they were taking the practitioners to Xianhe Town Hospital to do a COVID-19 PCR test, only to take them to do the physical needed for sending them to a detention center.
Due to their high blood pressure, Ms. Bai and Ms. Yang were released that night. Mr. Li, who refused to do the physical and was beaten by the police, was also released.
5. College Freshman Arrested
Ms. Li Hui, 19, was a freshman at Weifang Nursing Vocational College. A teacher from school brought the police to her dorm on April 22, 2021 and ransacked her room. They videotaped the process. The police arrested her after finding that she had Falun Gong books and charms. A judge at Qingzhou City Court sentenced her to seven months in prison and fined her 5,000 yuan.
6. Nine Arrested in Changle County
The officers from Changle County Police Department and the local police arrested nine practitioners on May 18, 2021, and ransacked all of their homes. The practitioners include Mr. Gao Peng, Ms. Qin Xiaoli, Ms. Sun Xuefen, Ms. Sun Shuyun, Ms. Yu Meixia, Ms. Feng Changli, Yang Mingxiang.
7. Fifty Plus Arrested in Anqiu City
A mass arrest took place in Anqiu City in October 2021. Over 50 Falun Gong practitioners were taken to the make-shift detention center at Xindongfang Hotel. The police hired many gang members from out of town to torture the practitioners and beat them into submission. The chief police of Anqiu Police Department is Zhao Chunyu.
8. Seventeen Practitioners and Their Family Members in Changyi City Arrested
Liu Chang'en, chief police of Changyi City Police Department in Weifang City, ordered officers from Zuoshan, Beimeng, and Yinma Police Stations to arrested 17 Falun Gong practitioners and their family members on October 21, 2021.
9. Nine Arrested in Haiyang City
Officers from Haiyang City Police Department and several local police stations worked together and arrested nine practitioners in Yantai City on January 9 and 11, 2021. Their cases have been forwarded to the local procuratorate. The practitioners were put in Fushan Detention Center in Yantai City.
The nine practitioners are: Ms. Liang Yaomin, Mr. Zhang Junfeng, Mr. Zhang Jiguo, Mr. Wang Chenggang, Ji Lixiao, Ms. Sui Weili, Mr. Yu Haiyong, Ms. Wang Xuemei, Ms. Wang Juan.
10. Eighteen Arrested in Laishan District
The officers from Laishan District Police Department arrested 18 Falun Gong practitioners in the district on June 10, 2021. They locked the practitioners in Fushan Detention Center in Yantai City.
Xin Xun, the police chief, planned and ordered the arrest. He had his officers follow the practitioners, tap their phones, and track their cell phone locations for a long period of time before the arrests were made. He later bragged about the arrests being a big success.
11. A Family of Six in Zhaoyuan City Arrested
The officers from Zhaoyuan City Police Department broke into practitioners' homes, arrested and harassed them since September 2021 during a special operation. Mr. Du Zhentian, 53, and his family in Beiling Village are the victims.
The police broke into Mr. Du's home on September 8 and arrested him and his parents. The police then arrested his two older sisters from their homes. When his oldest sister's husband came home and saw that the home was a mess, he quickly went to Mr. Du's place. As soon as he got there, the police arrested him. The next day Mr. Du's parents and one of his sisters were released. His other sister was released on September 12. The whereabouts of Mr. Du remains unknown.
12. At least 35 Arrested in Jining City
The police had tapped the phones of the local practitioners in Jining City and tracked them through surveillance cameras for months before they arrested at least 35 Falun Gong practitioners on October 28, 2021. Some of the practitioners were later released on bail awaiting trial and some detained.
The Jining City Political and Legal Affairs Committee and the 610 Office planned this arrest. To make sure that the police could arrest the practitioners without scruples, the authorities mobilized the police from out of town. This way the practitioners would not be able to recognize the police or identify them.
13. Nine Arrested in Dezhou City
Officers from Dezhou City and Pingyuan County Police Departments arrested nine practitioners in Pingyuan County on November 2, 2021. The practitioners include Ms. Yu Yongping, Ms. Li Xiaoxia, Ms. Cao Xiaoyan, and Ms. Qin Lanxiang.
14. A Case in Leling City
The officers from Leling City Police Department traveled to Yanshan County in Hebe Province to arrest Ms. Zang Shuling on March 24, 2021. The police ransacked her place in Huangjia Town, Leling City, and confiscated her electric car and personal belongings. They put her in Dezhou City Detention Center. Her case has been forwarded to Leling City Court. Her family hired a lawyer for her but the authorities at the court made things difficult for her lawyer to defend her.
VI. Widespread Brainwashing Centers
In Shandong Province the authorities put 234 Falun Gong practitioners in brainwashing centers in the year of 2021, a 42% increase from the year before. Brainwashing centers were facilities used by the Chinese communist regime to torture steadfast practitioners and force them to write guarantee statements to renounce their faith.
1. Brainwashing Center at Longshan in Laiwu City
Four staff members from Laiwu Technician College talked with Ms. Chang Xinhong on the morning of July 8, 2021. They told her that a document issued by the local higher up authorized three measures to be taken against the practitioners who refused to renounce Falun Gong.
If Ms. Chang refused to write guarantee statements before August 10, they would put her in Longshan Brainwashing Center in Laiwu City. If she still refused to write the statements after the brainwashing session, the authorities would arrest her and remove her from her job by the end of August.
2. Brainwashing Center at Hailong Resort in Jinan City
Mr. Zhang Chuanyong works in the Zhangqiu Branch of Jinan Radio & TV University. He received a call from Guo Jijun, director of the General Affairs Office of the branch, at around 3 p.m. on July 23, 2021. Guo told him that he would accompany Mr. Zhang to the Hailong Resort to attend a "study group" (a brainwashing session) on July 26, 2021. Mr. Zhang refused.
3. Brainwashing Center in Qingdao City
The Political and Legal Affairs Committee in Shibei District held a brainwashing session in a place on Weihai Road, near the former location of Shibei Police Department. The session went from September 24 - 27, 2021. The authorities called the local practitioners to attend the session.
4. Failed Brainwashing Session in Zibo City
The officials at Jixia Street Office in Linzi District, Zibo City, attempted to hold a 15-day brainwashing session for the local practitioners. The officials talked to a dozen practitioners on their list but the practitioners refused to attend.
5. Brainwashing Center in Jindao Hotel in Gudao Town, Dongying City
In March 2021 the agents in the 610 Office of Shengli Oil Field ordered the supervisors in its subsidiary Gudao Oil Production Factory to make sure all of its former and present employees who practiced Falun Gong renounced their faith. They set up a brainwashing facility in Jindao Hotel.
The police broke into the practitioners' homes and took them to the hotel. The authorities then threatened the practitioners with their jobs, their children's jobs, and withholding their salaries and bonuses. They forced the practitioners to turn in their IDs and to write and sign Guarantee Statements and stop handing out Falun Gong fliers.
Liu Shuting, a supervisor at Gudao Oil Production, suspended Mr. Li Bing's job on April 1, 2021, and incarcerated him. Liu forced Mr. Li to copy down the CCP's history and withheld his bonus. Liu threatened to make Mr. Li write the Guarantee Statements.
6. The 610 Office Set up Three Brainwashing Facilities
Wang Zhiqiang, Wang Chunyong, and Wen Shuming, the agents of the 610 Office of Shengli Oil Field, intensified the persecution against the practitioners in October 2021. They organized two dozen collaborators (former practitioners who had given up practicing Falun Gong under pressure and deceit) to set up three brainwashing facilities in Jindao Hotel in Gudao, Yinzhou Hotel in Gudong, and Zhuangxi Hotel in Dongying.
The three agents coerced the supervisors in Gudao, Gudong, and Zhuangxi Oil Production Factories to harass and threaten the practitioners who worked there to renounce the practice. They planned to send the practitioners who refused to cooperate to the three brainwashing facilities.
The supervisors have executed the orders and harassed Mr. Zhou Zenmin and his wife Sun Yuzhen, Ms. Zhang Shenghong, Mr. Pang Pengbo, Ms. Chen Shuzhen, and Ms. Wang Lin.
7. Police Set up Brainwashing Center in Changyi City
The police from Changyi City Police Department set up a brainwashing center in Lijiabu Village near Changyi City Detention Center. The practitioners in Weifang City, once arrested, were taken there.
In the brainwashing center, the officers interrogated the practitioners and brainwashed them. When the practitioners refused to follow their orders, the police immobilized them to a metal chair and beat them. Two people were assigned to monitor each practitioner around the clock. For the practitioners who refused to renounce their faith, they were locked in the facility for a long time.
8. Dianzi Brainwashing Center in Laizhou City
Still now there are Falun Gong practitioners incarcerated and tortured in Dianzi Brainwashing Center in Laizhou City. Inside the facility, the police would threaten or deceive the practitioners into giving up their faith. The police also forced the practitioners' family members and work supervisors to talk to them into renouncing their belief.
Over 40 practitioners have been taken to the facility in 2021. They were forced to sign the guarantee statements and had to reveal the names of at least one other practitioner. They had to curse Falun Gong and its founder before they could be released.
9. Three Practitioners Tortured in Xintai City Brainwashing Facility
Feng Dayong, captain of Domestic Security of Xintai City Police Department, put three practitioners from Xintai City in a brainwashing facility in May 2021. The facility was located inside a building that was formerly Xintai No. 1 High School.
The three practitioners are Ms. Cao Bingfang, Mr. Xu Qinli, and a female whose name isn't known. They were forced to watch videos slandering Falun Gong, write the guarantee statements, and put down their fingerprints on the statements.
10. Local Political and Legal Affairs Committees Set up Brainwashing Facilities
Starting in November 2021, the Linyi City Political and Legal Affairs Committee ordered the county and district Political and Legal Affairs Committees to pressure their local businesses, government offices, and communities to harass the practitioners.
At first they tried to make the practitioners sign guarantee statements to renounce Falun Gong. When the practitioners refused to do so, the local officials tried to force the practitioners to go to a brainwashing facility. If the practitioner did not cooperate, they threatened the practitioners with police arrests and their children or grandchildren's education or promotion.
When they took the practitioners to the brainwashing facility, they forced one of the practitioner's family members and a coworker to go to the facility with them, putting extreme mental and financial pressure on the practitioners.
11. Increasing Brainwashing Facilities in Yinan County
The authorities in Linyi City set up a brainwashing center in a tourist attraction in Yinan County. The place is surrounded by mountains with only one highway nearby. Not many people travel here year-round, and hence the facility is hidden from the public. The authorities in Yinan County have taken many local practitioners to this facility.
V. Cases of Bankrupting Practitioners
Over the years of persecution, as the prison sentences for Falun Gong practitioners got heavier, so were the financial blows against them. In one of the cases, an 82-year-old practitioner Ms. Ma Junting was given five years in prison after refusing to renounce Falun Gong. The police fined her 40,000 yuan and the court fined her 30,000 yuan.
The financial persecution is not limited to heavy fines. It includes arbitrary removal of practitioners from their military and public positions, suspending their pensions, threatening their employers to fire them, and preventing them from finding a new one.
The followings are several forms of financial persecution and the cases reported.
1. Extortion and Robbery
According to the cases reported to Minghui in 2021, the various levels of governments in Shandong Province extorted a total of 1,349,606 yuan (a 37% increase from 2020) and US$ 10,100 in cash from the practitioners. Of all the fines, the court fines accounted for 575,000 yuan, a 150% increase from the previous year. The police robbery during home ransacking and extortion from the prosecutors accounted for 774,606 yuan, a 2.4% increase.
A total of 129 practitioners suffered financial loss, with 27 of them above 65 years old and the oldest being 85. The number of practitioners who lost over 10,000 yuan is 54, with the highest being 100,000 yuan. The Weifang City was reported to have the highest number of cases (33) of financial persecution.
2. Suspending Pensions of 14 Elderly Practitioners
The Labor Law and the Law on Protection of the Rights and Interests of the Elderly both stipulate that laborers shall enjoy lifetime social insurance benefits after they retire. The authorities violate the practitioners' basic civil right by removing their pensions after putting them in prisons during the persecution.
The authorities in Shandong Province stopped, withheld, and took back the already issued pensions of 14 practitioners in 2021. The practitioners are Mr. Liu Sitang, Ms. Huang Bo, and Ms. Ren Xiuying from Jinan City; Mr. Feng Liguo, Ms. Sun Yuzhen, Ms. Zong Huiqing from Qingdao City; Mr. Wang Lianzhong from Dongying City; Ms. Teng Yingfen from Yantai City; Ms. Qi Guie and Ms. Zhan Lihua from Jining City; Ms. Ma Yuzhi and Ms. Zhang Wenling from Liaocheng City; Zhang Jing from Heze City; and Ms. Yang Guangzhen from Linyi City.
When Mr. Liu Sitang's wife went to the local bank in Jinan City to withdraw his pension in September 2020, it had not arrived. It turned out that the local Human Resource and Social Security Bureau had ordered him to return the six years of pension he'd received when he was in prison, a total of 230,000 yuan.
Mr. Wang Lianzhong, in his 70s, retired from an agriculture company of Shengda Group of Shengli Oil Field. To avoid the persecution from the police and the court, he became displaced for 1.5 years since 2019. The ill living conditions made him incapable of walking. When he returned home in March 2021, he could no longer care for himself. Without his pension, his health deteriorated and he died in June 2021.
3. Removal from Public Offices
Liu Weihai (gender unknown) lives in Fenghuang Village in Linqu County. Liu was harassed and pressured to sign a guarantee statement to stop his practice by village chief Liu Jingxin and the CEO of Daxing Construction Corp. Liu refused to sign and the CEO Gao Xiaojun fired him.
A teacher in Xuyuanzi Township, Qingyun County, was dismissed from public office for practicing Falun Gong.
The authorities gave Ms. Liu Zhenfen, a retired teacher, a serious official warning because of her belief.
4. Deduction of Performance Bonus and Transfer from Current Post
The leaders of Gudao Oil Production Factory in Dongying City suspended Mr. Li Bing from his duty and withheld his performance bonus beginning April 1, 2021, on the grounds that he did not sign a statement to renounce his faith.
Ding Yanling, a Party secretary of Bureau of Management of Shengli Oil Field in Dongying City, worked with the head of the Bureau's affiliated kindergarten, Yue Qi. The two tried to force Ms. Qu Binbin, a senior teacher at the kindergarten, to write a guarantee statement. Ms. Qu held firm to her belief and was transferred to work in the canteen for half a year.
VI. Other Forms of Persecution
1. Deceive and Incite Public Hatred Against Falun Gong
The Zichuan District Political and Legal Affairs Committee announced to its subsidiaries that, to be considered an "Outstanding Division" the division must first ensure that their staff members had stopped practicing Falun Gong and signed the guarantee statements. Each member of the selected Outstanding Divisions would receive over 10,000 yuan as a reward. The reward money incited resentment against the practitioners, forcing many supervisors to threaten and harass the practitioners who worked for them.
The 610 Office of Shengli Oil Field in Dongying City included "transforming" Falun Gong practitioners in the assessment of performance in March 2021. Some of the company's divisions started withholding the practitioners' bonuses in April 2021. Some retired practitioners lost their company annuity.
The 610 Office and the Political and Legal Affairs Committee in Shouguang City ordered everyone in the city government to sign a "Commitment to Reject Cults" document on January 6, 2021. This order was later extended to small businesses. The commitment document had no attribution, stamp, or specific time on it.
2. Follow and Document Practitioners' Private Information
The Zibo City Political and Legal Affairs Committee worked with China United Network Communications (China Unicom) to sent out messages to defame Falun Gong.
The authorities in Jining City followed the local practitioners and photographed, audiotaped, and videotaped them. This illegal collection of the practitioners' personal information has lasted for more than a year and is still ongoing.
3. Slander Falun Gong on Billboards
A billboard in the lobby of Shijihuayuan Community building in Longkou City had many posts that slandered Falun Gong and its founder.
4. Using Community Pressure to Punish Practitioners
Using community pressure on the practitioners was another form of brainwashing. It put pressure on them to try to force them into giving up their faith.
5. Cutting off Power and Water
Leng Junbo, secretary of Xufu Village, Pingdu City, called Ms. Su Xueyun's husband on the morning of September 16, 2021. Leng threatened, "If your wife continues to practice Falun Gong, I will cut off the power and water to your house and kick you out of the village." Ms. Su repeatedly explained to the officials why the persecution was wrong. Six days later on September 21 the water was restored.
Views expressed in this article represent the author's own opinions or understandings. All content published on this website are copyrighted by Minghui.org. Minghui will produce compilations of its online content regularly and on special occasions.