Crimes of Li Guanghui, Deputy Party Secretary of the Jilin Province PLAC
(Minghui.org) Falun Gong practitioners in 36 countries recently presented their respective governments with an up-to-date list of perpetrators involved in the persecution of the spiritual practice in China. The lists were submitted around December 10, 2021, on International Human Rights Day. Practitioners asked their governments to bar the perpetrators and their family members from entering those countries, and freeze their assets.
The 36 countries include the Five Eyes Alliance (the United States, Canada, the United Kingdom, Australia, and New Zealand), 23 countries in the European Union (France, Italy, Spain, the Netherlands, Poland, Belgium, Sweden, Austria, Ireland, Denmark, Finland, Czech Republic, Romania, Portugal, Greece, Hungary, Slovakia, Luxembourg, Bulgaria, Croatia, Slovenia, Estonia, and Malta), and 8 additional countries (Japan, South Korea, Indonesia, Switzerland, Norway, Liechtenstein, Israel, and Mexico).
Falun Gong, also known as Falun Dafa, has been persecuted by the Chinese Communist Party (CCP) since July 1999. The hostility and ill-treatment meted out includes torturing practitioners resulting in death, continuous harassment, and government-sanctioned selling of their vital organs, which also results in death.
Practitioners outside China have previously submitted lists of perpetrators to various governments requesting that sanctions be imposed on the named human rights violators. The latest submission marks the first time that Estonia has participated in this effort.
Li Guanghui, deputy Party secretary of the Jilin Province PLAC, is on the list.
Perpetrator Information
Full Name of Perpetrator: Li (last name) Guanghui (first name) (李光辉)Gender: MaleEthnicity: Han NationalityDate/Year of Birth: June 1967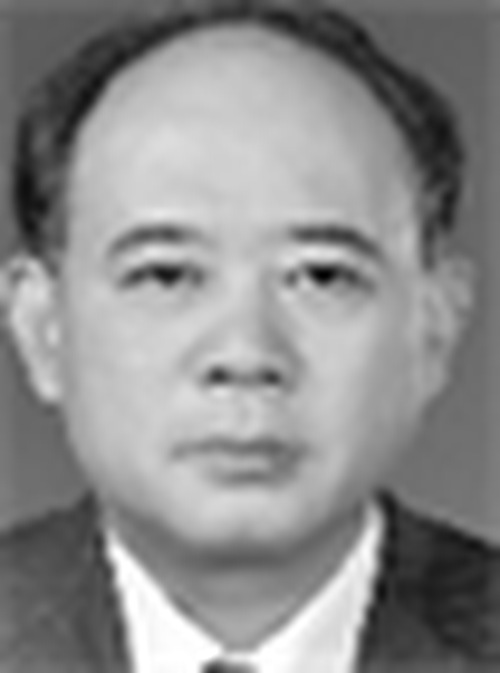 Title or Position:
Li Guanghui has worked as an assistant researcher of the Propaganda Department at the Propaganda Bureau of the Jilin Provincial Party Committee, an assistant researcher of the Political and Legal Affairs Committee of the Provincial Party Committee, the deputy chief and researcher of the Coordination and Guidance Department of the 610 Office of the Provincial Party Committee, and the chief of the Foreign-affairs Department at the 610 Office of the Jilin Provincial Party Committee.
November 2016: Vice dean of the 610 Office of the Jilin Provincial Party Committee. He has overseen the work since 2018.
March 2020 – Present: Deputy secretary of the Political and Legal Affairs Committee of the Jilin Provincial Party Committee.
Main Crimes:
The CCP's Political and Legal Affairs Committee and 610 Office (the leading office for the Prevention and Handling of Evil Cults Bureau) at all levels are the agencies which direct and implement the persecution of Falun Gong. As the deputy chief of the Jilin Provincial 610 Office and deputy secretary of the Provincial Political and Legal Affairs Committee, Li Guanghui is primarily responsible for persecuting Falun Gong practitioners, which occurred throughout the entire province during his tenure from November 2016 to the present.
According to information collected by Minghui.org, between 2017 and 2020, at least 31 Falun Gong practitioners in Jilin Province died due to the persecution, 305 were sentenced, 337 were taken to brainwashing centers, 2,243 were arrested and 2,282 were harassed.
In the first half of 2021, at least 481 Falun Gong practitioners were harassed by the police in Jilin Province, 237 were arrested and 71 of them were taken to brainwashing centers.
The "Zero-out" campaign which was initiated in 2020 is a concerted effort to force every practitioner on the CCP's blacklist to renounce Falun Gong. This is another round of harassment by the Political and Legal Affairs Committee, along with the 610 Office, which targets practitioners. Brainwashing centers popped up in many provinces and cities, including Jilin, where the practitioners were tortured and ordered to renounce their spiritual belief, Falun Gong.
The brainwashing centers in Jilin Province are led by the Political and Legal Affairs Committees at the municipal and county levels and are headed by 610 Office personnel. Each township's Stability Maintenance Office arrests Falun Gong practitioners and sends them to brainwashing centers for persecution. Some 610 Office personnel said they were unwilling to host the brainwashing sessions, but had no choice because they were ordered to do so by their superiors.
In 2020 alone, at least 91 practitioners were taken to brainwashing centers in Jilin City, 38 in Tonghua City, and 185 in Yanbian Prefecture. The Jilin Provincial Political and Legal Affairs Committee and the 610 Office, along with some regional Political and Legal Affairs Committees manipulated community centers, township squads, local police stations, and other departments to participate in the persecution. They intimidated the practitioners by threatening to reduce or withhold their pensions and low-income insurance, or threatening to confiscate their land. In addition to threatening practitioners, the authorities also threatened them with the safety of their families, their children's schooling, their promotions, and employment.
According to information from Minghui.org, in 2019, a total of 1,015 Falun Gong practitioners from nine areas in Jilin Province were targeted. Eight died as a result, 72 were sentenced, and 582 were arrested. Among them, Ms. Li Jing, a 64-year-old practitioner from Changchun, was sentenced to 10 years. Mr. Guo Yunian, 85 and of Jilin City, was sentenced to 6 years. Mr. Yu Hongfu and his wife Ms. Chu Yuzhen, in their 70s and of Shulan, were separately sentenced to 8 and 9 years. Mr. Liu Qing of Songyuan was sentenced to 11 years.
In 2018, a total of 777 Falun Gong practitioners in Jilin Province were targeted. One practitioner died, 65 were sentenced, 463 were arrested, and 134 were harassed.
In 2017, a total of 2,446 Falun Gong practitioners were targeted in Jilin Province. Among them, 16 practitioners died, one practitioner went missing, 100 were sentenced, 712 were arrested, 1,441 were harassed, 39 people were taken to brainwashing centers, 11 were forced to live away from home to avoid further persecution, and 72 suffered economic extortion.
In one case, Ms. Yu Guixiang, a 65-year-old practitioner in Changchun, was arrested on June 16, 2017. She was taken to the Jiutai Detention Center and died four days later on June 20.
Select Death Cases
1. Ms. Han Hongxia Dies Within Five Months of Her Arrest
Ms. Han Hongxia, of Da'an City in Jilin Province, was arrested on October 18, 2016. When she resisted the arrest, one officer shouted at her in front of the crowd, "People like you deserve to get your organs harvested while you're alive!" Her home was then raided. She was secretly tried in February 2017 without her family's knowledge.
Guards at the Baicheng Municipal Detention Center injected Ms. Han with unknown drugs. The insides of her hands all the way up to her arms turned purple and became badly bruised. She was force-fed in early March 2017 until she was on the brink of death. She was taken to the Changchun Prison Hospital on March 8 and was found to have a lung infection and fluid accumulation, which led to lung failure. She passed away on March 10, less than five months after being arrested.
2. Ms. Xiao Yongfen Dies While Serving a Seven-year Term
Mr. Sun Guichang and his wife Ms. Xiao Yongfen, of Dehui City, were arrested in September 2017. Mr. Sun was held in the Dehui City Detention Center while Ms. Xiao was released home and put under residential surveillance due to her poor health.
During their hearing by the Dehui City Court on May 11, 2018, Mr. Sun's family saw that he had lost several teeth, his hearing had declined, and he was very thin. The couple were each sentenced to seven years in prison. They were sent to Gongzhuling Prison and Jilin Provincial Women's Prison respectively in November 2018.
Ms. Xiao's family received a phone call at 4:00 p.m. on January 31, 2020, from the prison saying that she fell to the ground while washing herself and was being resuscitated. Ten minutes later, they received another phone call saying that she had died. When her family rushed to the prison to see Ms. Xiao, her body had already been cleaned. Her family saw redness and swelling on her face. The prison authorities argued that it was due to her fall, and cremated her body the next day against her family's will. She was 53 years old.
3. Retired Teacher Dies in a Detention Center
Ms. Song Zhaoheng, a 76-year-old retired teacher, was arrested on the streets on August 27, 2018 when she was talking to people about Falun Gong. She was held at the Yushu Municipal Detention Center. She was tried on November 16, 2018. While she was awaiting the verdict, the judge interviewed her on January 14, 2019, trying to pressure her into renouncing Falun Gong. He threatened to sentence her to nine years if she did not comply. She was under tremendous pressure and died on the same day after returning to her cell.
4. Ms. Xu Jing Dies in Prison
Ms. Xu Jing of Changchun was ambushed by police and arrested on August 12, 2017 when she returned home. She was held in the Changchun Municipal No. 4 Detention Center and sentenced to four years in prison in July 2018 by the Chaoyang District Court. She was taken to the Jilin Women's Prison in August. She fell into critical condition due to torture in late May 2019 and was hospitalized. She passed away on June 16. She was 65 years old.
5. Ms. Liu Jianying Dies in Prison
Ms. Liu Jianying, of Dehui City, was arrested on July 15, 2018. Her home was raided. She was detained at the Dehui Municipal Detention Center. During that time, she began to experience health issues. She ate very little and lost a lot of weight. She became very weak. Her family's repeated requests for medical parole for her were denied.
Ms. Liu was sentenced to 2.5 years around March 2019 and force-fed in the Jilin Provincial Women's Prison. She lost so much weight that she couldn't take care of herself any longer and had to depend on others for her daily needs. Her family again requested medical parole but it was denied.
Ms. Liu Jianying's family was allowed to visit her at the No. 2 Hospital of Jilin University in November. Prison guards claimed that she lost her teeth after falling down due to her inability to walk steadily. Since she had eaten very little for a very long time, her intestines stuck together. The hospital issued a notice of critical condition, but the prison still refused to release her. Ms. Liu died on December 30, 2019, at the age of 57. Her body was cremated the next day.
Select Sentencing Cases
Fourteen Sentenced to 7 to 9 years in Prison, One Dies Two Months Following Imprisonment
Fourteen practitioners in Changchun City, Jilin Province, with seven from one extended family, were arrested in a police sweep on August 15, 2019. They were tried by the Lishu County Court on September 28, 2020. The judge barred their lawyers and family members from defending them, and frequently interrupted the practitioners when they were testifying in their own defense. The judge sentenced the practitioners to prison on February 26, 2021.
Mr. Meng Xiangqi, 37, and his mother-in-law, Ms. Fu Guihua, 55, were both sentenced to 7.5 years in prison. Mr. Meng's father Mr. Meng Fanjun, 59; his sister-in-law Ms. Yu Jianli, 30; Ms. Yu's husband Mr. Wang Dongji, 40; and Mr. Wang's parents Mr. Wang Kemin, 69, and Ms. Wang Fengzhi, 69, were each sentenced to 7 years.
The other seven practitioners also received long terms. Mr. Jiang Tao, 46, was sentenced to 9 years. Mr. Hou Hongqing, 49; Mr. Han Jianping, 58; Mr. Tan Qiucheng, 44; Ms. Zhang Shaoping, 51; Ms. Cui Guixian, 56; and Ms. Liu Dongying (who is the mother of Ms. Cui's son-in-law), 55, were each sentenced to 7 years.
On May 27, Ms. Fu, Ms. Yu, Ms. Wang, Ms. Liu, Ms. Cui, and Ms. Zhang were taken to Jilin Provincial Women's Prison, where they were placed under strict surveillance. They were forced to sit on small stools for long hours each day, causing intense body pain. They were also not allowed to purchase anything, or call or meet with their families or lawyers.
Ms. Fu passed away on July 25, 2021, two months after being taken to the Jilin Province Women's Prison, from alleged cirrhosis of the liver. Her family immediately asked to see her body but the doctor told them that they needed to clean up the place first. Her family finally saw her remains several days later after repeated requests, but they were not allowed to bring their cell phones or take pictures. The authorities also pressured them to cremate her body as soon as possible. She was 55 years old.
All articles, graphics, and content published on Minghui.org are copyrighted. Non-commercial reproduction is allowed but requires attribution with the article title and a link to the original article.