Former Government Employee Sentenced to 8.5 Years for His Faith
Sept. 7, 2021 | By a Minghui correspondent in Guangdong Province, China
(Minghui.org) A former government employee in Maoming City, Guangdong Province was sentenced to an 8.5-year prison term on August 31, 2021, for practicing Falun Gong.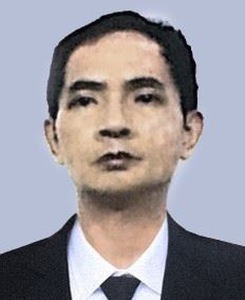 Mr. Li Yuandong
Mr. Li Yuandong, a native of Huazhou City, Guangdong Province, began practicing Falun Gong in May 1999, two months before the Chinese communist regime ordered the persecution that has continued to this day.
For writing a letter to the Central Appeals Office and going to Beijing three times to appeal for the right to practice Falun Gong, Mr. Li was given two one-year terms at the Sanshui Forced Labor Camp, in 2000 and 2002.
In order to force him to renounce Falun Gong, the guards once deprived him of sleep for over 20 days. He sometimes collapsed to the ground and fell asleep due to the extreme fatigue. The guards then immediately woke him up, beat him, shocked him with electric batons, and inserted toothpicks into his fingernails.
While he was serving time, the Maoming City Harbor Superintendency Administration put him on suspension, and he was later forced to resign. His wife also divorced him due to tremendous pressure from the persecution.
Mr. Li moved to Guangzhou City, the capital of Guangdong Province, after he was released, and did odd jobs to support himself. For talking to people about Falun Gong, he was reported and arrested on July 9, 2019 by officers of the Haizhu District Domestic Security Office and Shayuan Police Station. His arrest was approved by the Haizhu District Procuratorate on August 16.
The police attempted to freeze his bank account and property, only to find he didn't have much savings or own a home.
Mr. Li's case was submitted to the Haizhu District Procuratorate on September 29. He was indicted and his case was moved to the Haizhu District Court on November 21, 2019.
Mr. Li stood trial a year later on November 4, 2020. No witnesses appeared in court to accept cross examination. The prosecutor accused him of distributing flash-drives containing information about Falun Gong, but failed to provide any evidence to support the allegation.
The court announced through a video conference on August 31, 2021 that Mr. Li was sentenced to 8.5 years in prison and fined 30,000 yuan. He is now appealing the verdict.
Perpetrators' contact information:
Guan Kailang (关开浪), officer of Shayuan Police Station: +86-13640260916Liu Zengliang (刘增亮), officer of Haizhu District Police Department: +86-13826291556Sun Libo (孙立波), prosecutor of Haizhu District Procuratorate: +86-20-89016289, +86-20-89016236Chen Peng (陈澎), presiding judge of Haizhu District Court: +86-20-83005594, +86-13826472522
(More perpetrators' contact information is available in the original Chinese article.)
All articles, graphics, and content published on Minghui.org are copyrighted. Non-commercial reproduction is allowed but requires attribution with the article title and a link to the original article.
Category: Accounts of Persecution