65-Year-Old Heilongjiang Woman Sentenced to Prison After 1.5 Years of Detention
Feb. 7, 2021 | By a Minghui correspondent in Heilongjiang Province, China
(Minghui.org) A 65-year-old Jiamusi City, Heilongjiang Province resident was sentenced to one year and eight months in early January 2021 for her faith in Falun Gong.
Falun Gong, also known as Falun Dafa, is a spiritual and meditation discipline that has been persecuted by the Chinese communist regime since 1999.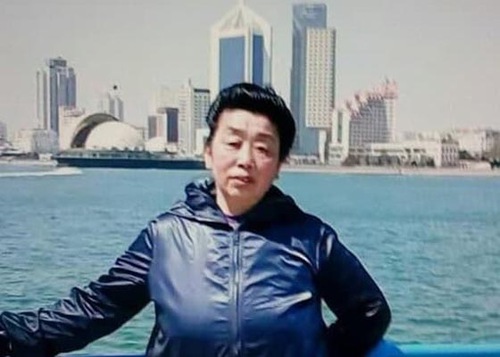 Ms. Li Shulan
Ms. Li Shulan was arrested in a police sweep on July 27, 2019 at home. When her family went to the Xinli Police Station to demand her release shortly after, the police said they would release her after 15 days of detention at the Jiamusi City Lockup.
Ten days later, however, the police put Ms. Li on criminal detention and transferred her to the Jiamusi City Detention Center without informing her family. Not until November that year was her family informed that her case had been submitted to the Xiangyang District Procuratorate.
After one year and four months of detention, Ms. Li appeared in the Xiangyang District Court on December 8, 2020. Her lawyer entered a not guilty plea for her. She also testified in her own defense and denied any wrongdoing.
In mid-January, Song Tao, the presiding judge in charge of Ms. Li's case, informed her lawyer that she has been sentenced to one year and eight months, with a 5,000-yuan fine. The judge ordered her to finish serving time at the Jiamusi City Detention Center, without being taken to the Heilongjiang Province Women's Prison.
Past Persecution
Ms. Li used to suffer many serious ailments, including high blood pressure, cataract and pyelonephritis (inflammation of the kidney). Only one month after she took up Falun Gong, all of her conditions disappeared and the quality of her life was significantly improved.
On October 29, 2000, Ms. Li went with four Falun Gong practitioners to Beijing to appeal for Falun Gong. They displayed a banner on Tiananmen Square on October 30 and shouted "Falun Dafa is good!" The police soon came and arrested them. All of them were tortured after being taken to the Haidian District Detention Center in Beijing. 
Ms. Li was given one year of forced labor on December 20, 2000 and directly transferred to the Xin'an Forced Labor Camp in Daxing County, Beijing, without being taken back to Heilongjiang.
After she returned home from serving time, the police kept coming to harass her. She and her family were forced to move from place to place to avoid the harassment.
With the tidal wave of criminal complaints by Falun Gong practitioners in 2015 against Jiang Zemin, the former head of the Chinese Communist Party who ordered the persecution of Falun Gong in 1999, Ms. Li and her husband Mr. Pei Kegang, a veteran and former Director of Economic Office in the Qianjin District, also filed theirs in June 2015.
In early 2017, the police kept harassing the couple and their son. Under tremendous mental pressure, Mr. Pei fell while taking a shower and suffered severe injuries in his liver and gallbladder. He received two operations, but still passed away on March 26, 2017, at the age of 78.