Heilongjiang Woman Dies After Repeated Incarceration, Torture, and Harassment
(Minghui.org)
Chinese name: 吴东升Gender: FemaleAge: 57City: ShuangyashanProvince: HeilongjiangOccupation: Farm employeeDate of Death: October 21, 2021Date of Most Recent Arrest: March 21, 2014Most Recent Place of Detention: Tongjiang Lockup
Ever since the Chinese Communist Party began to persecute Falun Gong, an ancient spiritual discipline, in 1999, Ms. Wu Dongsheng has been repeatedly arrested, detained and tortured for not giving up her faith. She was prohibited from living a normal life for two decades and was stripped of her income. The former employee of Hongxinglong 597 Farm in Shuangyashan City, Heilongjiang Province passed away on October 21, 2021. She was 57.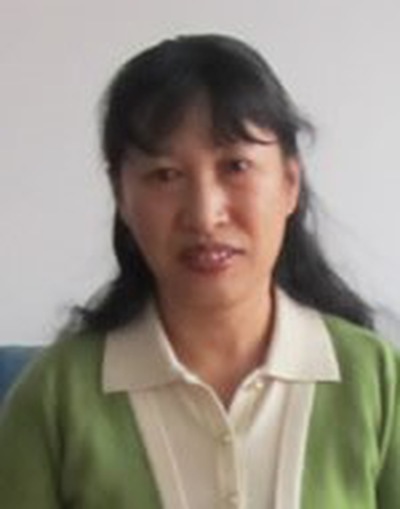 Ms. Wu Dongsheng
Taking Up Falun Gong
Ms. Wu began to practice Falun Gong in September 1998. Her many ailments, including a heart condition, rheumatoid arthritis, and hypotension, all disappeared. With newfound good health, Ms. Wu was no longer irritable and became much more considerate. Many of her neighbors said she had changed into a different person. 
Injected with Unknown Drug
Ms. Wu was first arrested on January 17, 2001 at the farm where she worked. The police ransacked her home and interrogated her at the police station. Although she was released that evening, the police took Ms. Wu to the police station for another interrogation three days later in the evening. Two days after the second interrogation, on the eve of Chinese New Year's day, the police arrested Ms. Wu at home and took her to the Hongxinglong Detention Center, where she was kept for two months.
Ms. Wu held a hunger strike to protest the persecution and was taken to the hospital where she was twice injected with an unknown drug. Two other Falun Gong practitioners, Ms. Lin Xijie and Ms. Yin Ling, were also subjected to involuntary drug administration. When they protested, the police dragged them across the ground, causing their pants to be pulled off. One officer twisted Ms. Yin's neck and hit her head against a chair. The police car driver sat on Ms. Lin in the hospital and verbally humiliated her.
Force-fed in the Labor Camp
Ms. Wu was arrested again on September 7, 2001 while talking to people about Falun Gong. After seven days at the Hongxinglong Detention Center, she was transferred to the Jiamusi Forced Labor Camp, where she was often beaten for doing the Falun Gong exercises. When she held a hunger strike to protest the persecution, the guards tied her up on a bed, pried open her mouth with a spoon and force-fed her through a tube. They also hit her head against the bed's headboard. The guards never washed the feeding tube and used it on different hunger striking practitioners.
The guards took Ms. Wu to the local psychiatric hospital and told the doctor that she was mentally ill. Ms. Wu told the doctor that she was perfectly fine and that she was being persecuted for practicing Falun Gong. 
Seeing that she was able to express herself clearly, the doctor questioned the guards as to why they claimed she had mental problems. They responded that she couldn't talk logically. The doctor evaluated Ms. Wu's mental state and refused to accept her. 
When Ms. Wu was scheduled to be released on January 22, 2002, Zhu Shaokun, the head of the police department, took her directly to the local lockup for a brainwashing session. Chen Jianfu, the secretary of the Political and Legal Affairs Committee, an extra-judiciary agency tasked with overseeing the persecution of Falun Gong, said to Ms. Wu, "We can detain you infinitely, as long as you practice Falun Gong. We don't have to follow the law in your case and it wouldn't be any problem for us even if things go to the extreme."
Two Years of Detention in a Brainwashing Center 
After she was released, Ms. Wu submitted an account of the persecution she experienced to the Chinese Minghui website, and her article was published on September 9, 2002. After the police saw it, they arrested her on September 19 and held her at the local lockup until September 25.
On September 27, the police arrested Ms. Wu again and took her to the Qixing Farm Brainwashing Center in Jiansanjiang. Ten more practitioners were also taken there. They were forced to watch videos and read articles smearing Falun Gong. A practitioner in her 60s was beaten for resisting the brainwashing and remained bedridden for a month. Ms. Wu was slapped in the face by police chief Liu Zhongshan. Her face was swollen and four of her teeth fell out. On another occasion, Ms. Wu was dragged by her hair from the upper bunk bed to the ground and beaten. 
When Ms. Wu still refused to renounce Falun Gong after two years of brainwashing, she was taken to the Qindeli Farm Lockup for further persecution. She was held in a solitary confinement cell without windows. The only small vent in the room was covered, leaving the cell filled with a pungent smell. Ms. Wu slept on an elevated concrete slab with no bedding, with mice running around. Three weeks later, she was transferred to the Qianjin Farm Lockup. 
Three Years of Forced Labor 
Ms. Wu was arrested again in 2006 and taken to the Jiamusi Forced Labor Camp on August 26. The labor camp doctor first refused to admit her, as she was very weak from having held a hunger strike for one and a half months at the Baoqing County Detention Center before being brought to the labor camp. The police treated the doctor to a meal, after which he agreed to admit her.
On the same day she was admitted, the guards ordered Ms. Wu to sign a prepared statement to renounce Falun Gong. When she refused, a group of guards surrounded her. They held her head down against a table and pulled one hand up behind her back. Guard leader Zhou Jiahui then grabbed her other hand and forced her to sign the statement.
As Ms. Wu resisted the subsequent brainwashing, the guards first forced her to sit on a small stool for long hours every day for a whole week. Then they hung her up by her wrists in a torture room when she refused to wear the inmate's uniform. She wasn't allowed to wash herself or use the restroom. The torture lasted seven days. Despite Ms. Wu's being close to a mental breakdown, the guards continued to torture her and shackled her on a bed.
In the third round of the seven-day torture session, the guards placed a photo of Falun Gong's founder on the ground and tried to force Ms. Wu to sit on it. When she shouted "Falun Dafa is good" in protest, the guards taped her mouth, slapped her in the face and kicked her lower abdomen. 
Ms. Wu began to have blood in her stool and was found to have uterine fibroids a year later. When her husband visited her at the labor camp, he was so devastated to see how weak and emaciated she was that he passed away two weeks later.
Continued Harassment
After Ms. Wu filed complaints against the perpetrators at the brainwashing center and those in her workplace who arrested her, she was arrested again on March 21, 2014. Eight days later, she began to vomit, had high blood pressure and also developed a fever. Fearing that she might die in the lockup, the police released her. 
Starting in 2020, the police began to harass Ms. Wu again and ordered her to sign statements renouncing Falun Gong. The two latest incidents of harassments occurred on May 21 and 26, 2021. When she refused to open the door, the police knocked on her neighbor's door and asked about her.
All articles, graphics, and content published on Minghui.org are copyrighted. Non-commercial reproduction is allowed but requires attribution with the article title and a link to the original article.