Falun Dafa Practitioners Incarcerated for Their Faith Respectfully Wish Master Li Hongzhi a Happy New Year (19 Greetings)
(Minghui.org) To celebrate the 2021 New Year, Minghui.org has received thousands of greetings from Falun Dafa practitioners in China wishing Master Li Hongzhi, the founder of the practice, a Happy New Year.
Among the well-wishers are those currently incarcerated in China's prisons and detention centers for refusing to give up their faith. Through special channels, they have managed to get their messages out.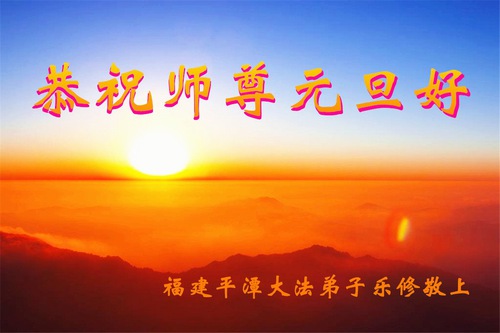 Other greetings hailed from the following places:
Heze, Shandong ProvinceYunnan ProvinceShandong ProvinceYima, Henan ProvinceKaijiang County, Sichuan ProvinceWomen's Prison of Shaanxi ProvinceWeinan Prison of Shaanxi ProvinceBaoji, Shaanxi ProvinceQiqihar, Heilongjiang ProvincePingtan, Fujian ProvinceLiaocheng, Shandong ProvinceTianjinHulan Prison of Heilongjiang ProvinceHarbin City, Heilongjiang ProvinceShanxi Province