Two Guangdong Residents Face Trial for Their Faith
Sept. 26, 2020 | By a Minghui correspondent in Guangdong Province, China
(Minghui.org) Two Guangzhou City, Guangdong Province, men are facing trial for their faith in Falun Gong after one year of detention.
Falun Gong, also known as Falun Dafa, is an ancient spiritual and meditation discipline that has been persecuted by the Chinese communist regime since 1999.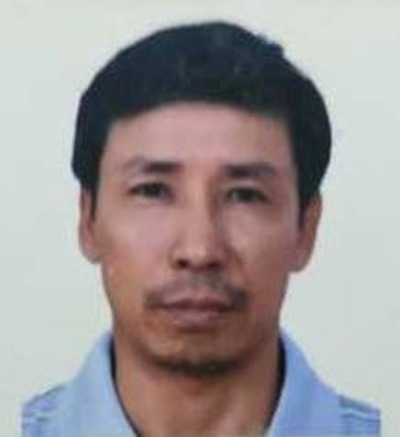 Mr. Weng Qingzhong
Several police officers went to Mr. Fang Weixiong's rental apartment on September 12, 2019, got hold of his landlord, and told him to knock on the door. Mr. Fang, 55, didn't respond. The police then waited outside of his apartment for him to come out.
Mr. Weng Qingzhong, 57, happened to see the police outside of Mr. Fang's apartment. He texted Mr. Fang about the situation and told him to be careful.
Not long after, armed police officers broke into Mr. Fang's home and arrested him because they suspected him of distributing Falun Gong materials.
The next day, after discovering the text he'd sent to Mr. Fang, the police arrested Mr. Weng at work and ransacked his home. They confiscated five of his Falun Gong books.
The two men have been held in the Tianhe District Detention Center ever since. The Tianhe District Procuratorate approved their arrests on October 17, 2019, and transferred their cases to the Haizhu District Procuratorate on December 16, 2019. Both of them were indicted, and their cases were moved to the Haizhu District Court in late January 2020.
In recent years, the Haizhu District Procuratorate and the Haizhu District Court have handled most of the Falun Gong cases in Guangzhou. At least ten judges in the Haizhu District Court hear Falun Gong cases, including Zhou Zhengyuan, Liu Ying, Deng Yulin, Chen Peng, Wang Jie, Jia Cunjin, and Chen Yinting.
Mr. Weng specializes in stone carving. Before taking up Falun Gong in 2006, he had a severe stomach ulcer and was addicted to smoking, drinking, and gambling. He was bad tempered and often fought with his wife. After he started to practice Falun Gong his health improved, he quit his bad habits, and he became kind and patient.
Related report:
28 Falun Gong Practitioners' Cases Submitted to Haizhu District Procuratorate Between 2018 and 2020