German Police Officer Eager to Learn the Falun Dafa Exercises
June 5, 2020 | By a Falun Dafa practitioner in Germany
(Minghui.org) Falun Dafa practitioners gathered in downtown Oberhausen, a small city in western Germany on May 30, 2020. They came early to set up their booth to promote the meditation practice to the community and to tell people why it is being persecuted in China. 
After learning about the persecution, many people signed the petition calling for the Chinese Communist Party (CCP) to end it.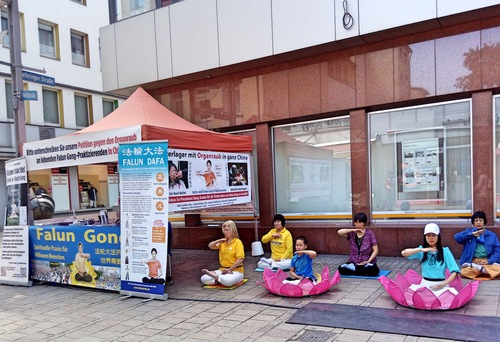 Falun Dafa practitioners gather in downtown Oberhausen to tell people about the practice and about the ongoing persecution in China.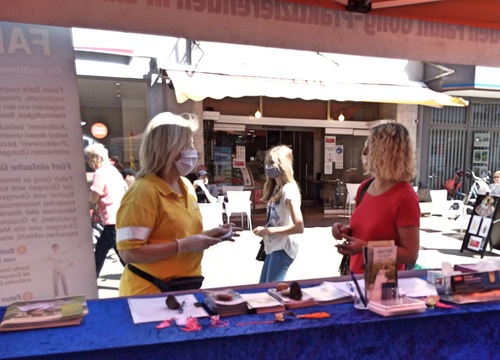 Oberhausen residents learn about the practice at the Falun Dafa booth. 
Policewoman Asks Where to Learn the Exercises 
The CCP virus (coronavirus) was still a concern at the time the practitioners applied for a permit to hold the activity, so they were told to maintain a 1.5 meter (6-feet) social distance from each other and not give out flyers. On the day of the event, four officers were dispatched to the site. The practitioners told them the about some of the health benefits of the practice and about the persecution in China. The officers seemed to appreciate the practitioners' efforts and allowed them to give out flyers and collect signatures on the petition if they wore masks and gloves. 
A policewoman surprised the practitioners by asking where she could learn the Falun Dafa exercises. She took down a practitioner's phone number and wanted to know the time and place to learn the exercises. 
She later stopped by with another officer. When other people came to the booth, the two officers stepped aside to let the practitioners tell more people about the persecution. When they saw practitioners doing the sitting meditation comfortably with their legs crossed in the full lotus position, they seemed amazed. 
The Pandemic Sheds Light on the CCP's Evil Nature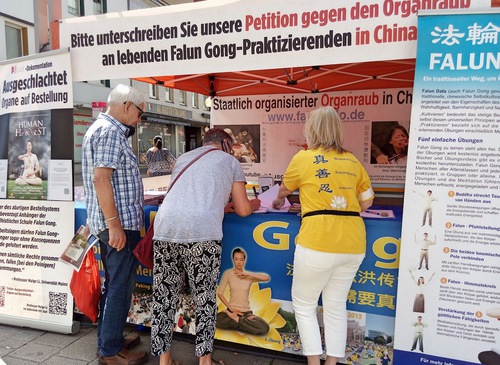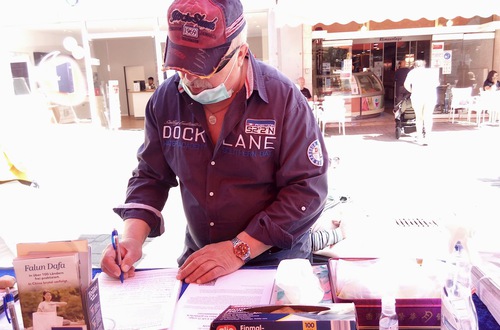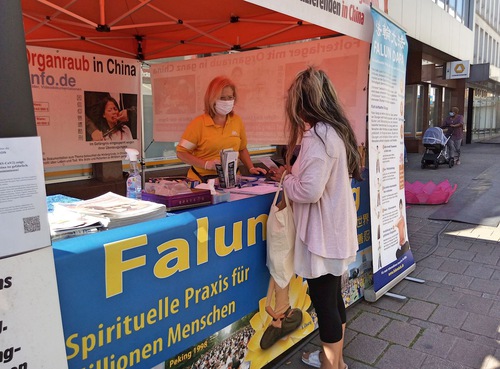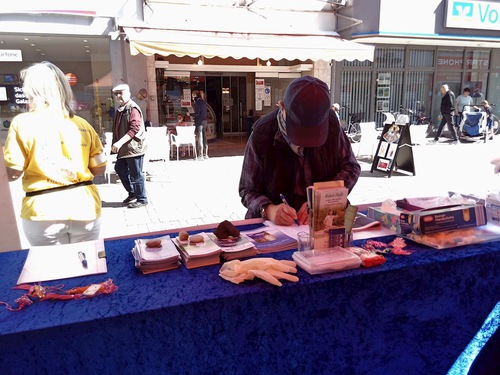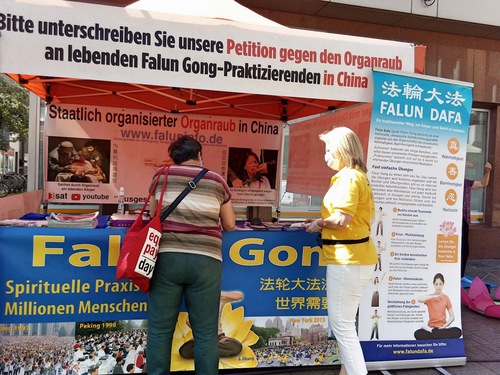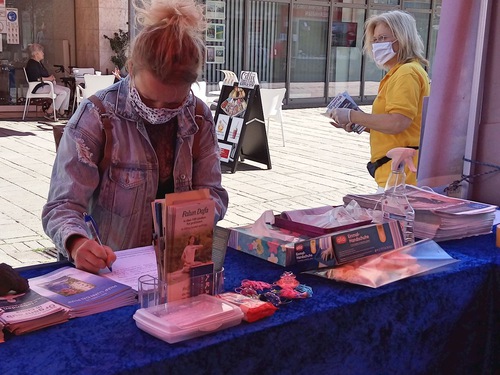 Local residents sign the petition after learning about the ongoing persecution of Falun Dafa in China. 
A young woman on a bike came over to the booth with her dog. She had noticed the banner calling on the CCP to stop harvesting organs from living practitioners incarcerated for their faith, so she signed the petition. 
"I've heard about this harvesting of organs from the living," she said. "The victims were healthy after they practiced Falun Dafa. This kind of crime is unthinkable. The pandemic has removed all doubts about whether the CCP is capable of such evil." 
A woman overheard a practitioner speaking to another passerby and went over to sign the petition. "Because of the pandemic, we know that the CCP lies to the world. This signature is the least I can do to help," she said.