Pingtung, Taiwan: Celebrating World Falun Dafa Day
May 15, 2020 | By a Falun Gong practitioner in Pingtung
(Minghui.org) Falun Dafa (also called Falun Gong) practitioners in Pingtung, Taiwan, held activities on May 3 to celebrate the 21st World Falun Dafa Day. 
May 13 was the 28th anniversary of Falun Dafa's public introduction, the 21st World Falun Dafa Day, and the birthday of Falun Gong founder Master Li Hongzhi. 
Practitioners did the exercises together, held an experience sharing meeting, and studied the Falun Dafa teachings together. 

In Pingtun, about 200 practitioners celebrated World Falun Dafa Day and wished Master Li a happy birthday. 

Group practice of almost 200 practitioners on May 3, 2020
Practitioners shared experiences after the group practice and Fa-study. 
"Practicing Falun Gong Is the Happiest Thing in Life"
Practitioner Wen Ching recalled that her chronic backache was gone 10 days after she started practicing Falun Gong. That, and the long-term habitual dislocation of her hip joint never happened again. 
Ms. Wen said, "Only in recent years have I really stepped onto the path of Dafa cultivation. Through the principles that Master taught us, I understand that cultivation according to the principles of Truthfulness-Compassion-Forbearance is so beautiful."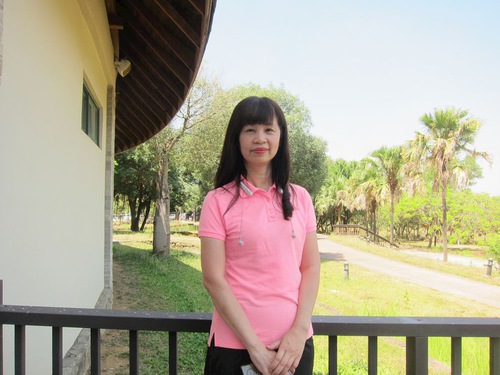 Wen Ching 
Weng Ching said that practicing Falun Gong is the happiest thing a person could do. "Master's compassion is boundless. I appreciate Master Li's salvation. I wish Master a happy birthday," she said. 
Thinking of Others First After Practicing Falun Gong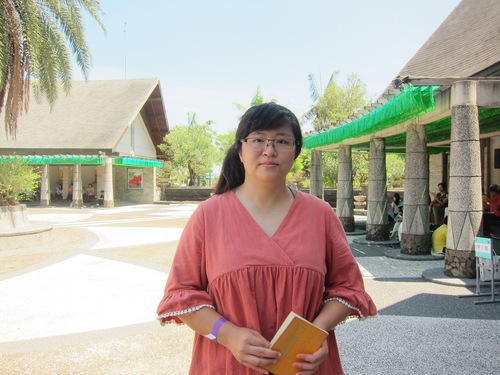 Yu Hsuan
Yu Hsuan, employed at a national university, has practiced Falun Gong for 10 years. She said the biggest change she's experienced is that she can now think of others' needs first in her work and life. 
Experiencing the Beauty of Life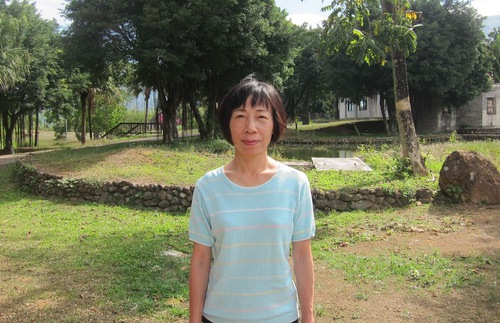 Yan Ting
Before practicing Falun Gong, Yan Ting had undergone five surgeries and suffered from a number of ailments, including anemia, stomach problems, and depression. She tried Chinese and Western medicines, but all failed to cure her illnesses. 
She also tried yoga and other qigong exercises, but her health remained poor. Since practicing Falun Dafa seven years ago, Ms. Yan has been disease-free. She used to be timid and introverted but now has become lively and happy. 
Ms. Yan has clarified the truth to tourists from China for years. She said that she follows Truthfulness-Compassion-Forbearance in her daily life, and hopes that more people will come to know the grace of Falun Gong. 
Appreciating Master's Protection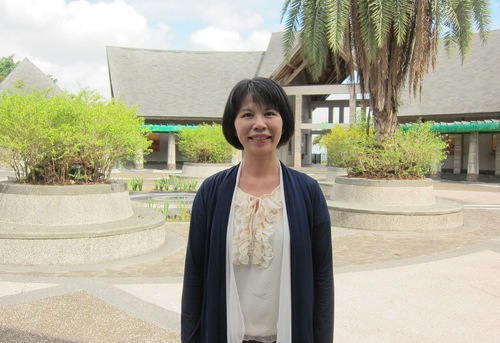 Hui Chueh
Practitioner Hui Chueh shared her experience of overcoming illness karma. She said she kept reciting the teachings of Falun Dafa and assimilated into Dafa so that she could maintain righteous thoughts. 
Ms. Hui said she appreciated Master's protection and she strives to live by Master Li's teachings.