Liaoning Man Dies in Custody Three Months After Being Arrested for His Belief
March 01, 2020 | By a Minghui correspondent in Liaoning Province
(Minghui.org) Mr. Yu Yongman, a 65-year-old resident of Liaonyang City, Liaoning Province, died at Liaoyang Detention Center on February 23, 2020. Officials claimed that the cause of death was "sudden illnesses."
Mr. Yu had been very healthy prior to his November 15, 2019 arrest for holding firm to his faith in Falun Gong. He often biked or walked around to tell people about the persecution of Falun Gong. His family has requested an autopsy and surveillance videos from the detention center. They also plan to hire a lawyer to seek justice for him.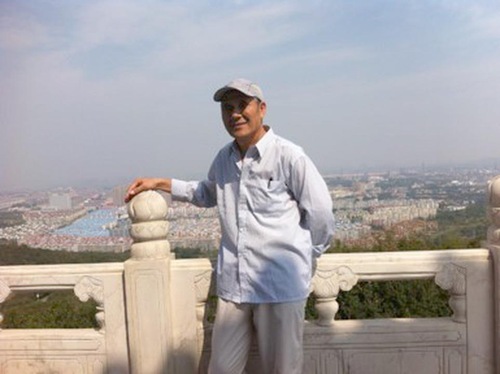 Mr. Yu Yongman
Falun Gong, also known as Falun Dafa, is a meditation system based on the principles of Truthfulness-Compassion-Forbearance. Since the Chinese Communist Party (CCP) began to suppress the practice in July 1999, a large number of practitioners have been arrested, detained, imprisoned, and tortured.
Labor Camp Detention and Four-Year Imprisonment
Mr. Yu was an employee of the Liaoyang Petrochemical Company. He was arrested and detained for one month after going to Beijing in October 1999 to appeal for Falun Gong, before being given two years of forced labor on December 1, 1999. He was forced to do unpaid labor and undergo brainwashing in the labor camp.
In order to avoid further persecution, Mr. Yu lived away from home after being released. He was arrested again on February 25, 2004 after being reported for distributing Falun Gong materials at Yingkou City (also in Liaoning Province, about 65 miles away from his hometown of Liaoyang). Agents from Laobian Police Department sent him to Yingkou Detention Center.
Mr. Yu was later sentenced to four years in prison. He was first held at Anshan Prison, then transferred to Dalian Prison in December 2007.
Mr. Yu was scheduled for release on March 10, 2008, but his family and several local practitioners waited outside the prison for the entire day, only to find out later that he had been sent directly to the Heizuizi Brainwashing Center.
Three Practitioners Charged for Accessing Uncensored Information
Mr. Yu was reading Falun Gong books at another practitioner's home on November 15, 2019 when police broke in and arrested him. He was first taken to Gongnong Police Station before being sent to Liaoyang Detention Center later that day.
Four days later, Liaoyang police arrested three more practitioners in Hongwei District, including Mr. Liu Ying, Mr. Di Shaoqun, and his wife Xiong Hui. The police ransacked the practitioners' homes and accused them of installing satellite dishes to receive signals from New Tang Dynasty (NTD), an overseas television station known for reporting uncensored information about China.
In the meantime, Mr. Yu's administrative detention was elevated to criminal detention, on the grounds that a satellite dish was found at his residence. The police tried to force Mr. Yu to testify that Mr. Liu had installed a satellite dish for Mr. Di.
Ms. Xiong was later released, but Mr. Yu, Mr. Di, and Mr. Liu remained detained and had their cases forwarded to the local Procuratorate.
Mr. Yu died in custody on February 23, becoming the fourth practitioner in Hongwei District confirmed to have died as a result of the persecution. The other three deceased practitioners include Ms. Xu Guixia (Mr. Liu Ying's wife), Ms. Xu Yuzhi, and Mr. Lin Yongduo. Ms. Xu Guixia was arrested on October 27, 2016, and was held at Liaoyang Detention Center. She died on November 7, 2016, with the cause of death remaining unknown.
Key Perpetrators:
Zhao Jinlong, manager of Dometic Security Division: +86-13904190110, +86-419-5150271, +86-419-5150161 (O)Liaoyang Detention Center: +86-419-3149100, +86-41-3149116, +86-419-3149888, +86-419-3149112
Related Article in Chinese: