Shen Yun "Creates a New Opportunity for the Rebirth of Humanity"
February 21, 2020 | By Minghui correspondents Zhang Yun and Jing Ruyu
(Minghui.org) New York-based Shen Yun's touring companies performed in eight cities in South Korea, Germany, and the United States on February 11-16, 2020.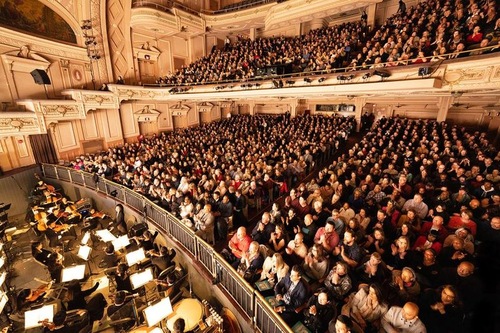 Shen Yun Global Company presented two sold-out shows at the Merriam Theater in Philadelphia, Pennsylvania, on February 15, 2020.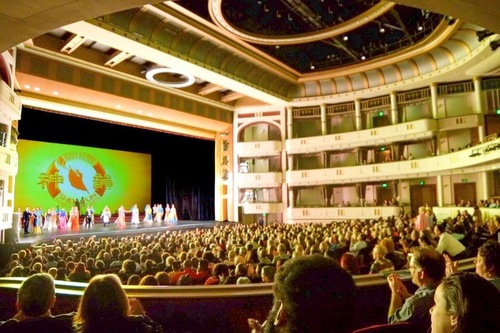 Shen Yun International Company presented two sold-out shows at the Mahaffey Theater in St. Petersburg, Florida, on February 15, 2020.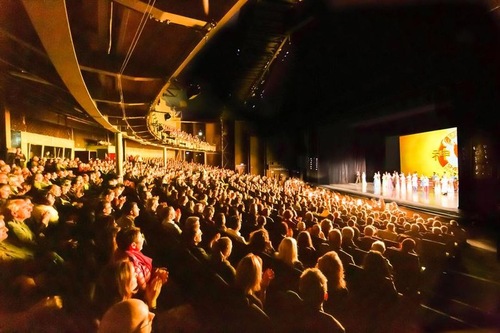 Shen Yun Touring Company presented two sold-out shows at the Musical Dome Köln in Cologne, Germany, on February 15, 2020.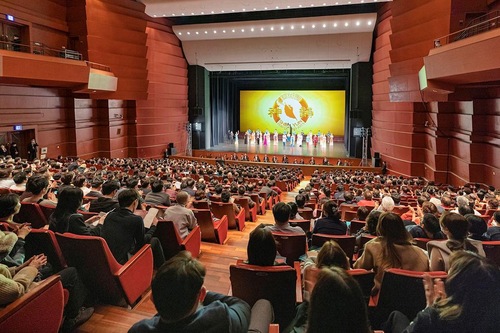 Shen Yun New York Company at the 3.15 Arts Center in ChangWon, South Korea, on February 15, 2020.
"Couldn't Move My Eyes Away from the Stage"
Ulla Koch, trainer of the German women's gymnastics team and winner of the International Olympic Committee's (IOC) Lifetime Achievement Award, attended Shen Yun's performance in Cologne, Germany, on February 12, 2020.
"The diversity of colors was amazing–I couldn't move my eyes away from the stage," Ms. Koch said.
"Graceful and talented artists... Given my background, I found the dance movements terrific. A connection between acrobatic, elegance and mobility which was a marvelous combination of movements.
"I could let go of all stressful feelings. The show inspired me, and I know now what it means to be in peace with your surroundings.
"Shen Yun left with me the thought that we should hold onto tradition, and not be burdened by too many novelties, and too many changes. We should look at a human being as someone created by divinities. We should look for the best in every human being and safeguard it," Ms. Koch said.
"Beyond the Limits of the Human Body"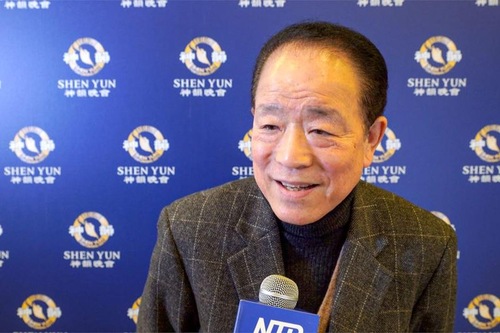 Um Junghaeng, principal of South Korea's Ulsan Art High School, enjoyed the Shen Yun Performance at Ulsan Culture Art Center in Ulsan, South Korea, on February 12, 2020.
"Shen Yun is truly remarkable ... The perfect synchronization of dancers, music, and dynamic backdrops makes the audience feel that Shen Yun is truly admirable," Mr. Um said.
"The costumes' colors are vibrant and gorgeous ... I was awed by the performance with lively and colorful dances.
"Every movement has its artistic value ... Their exquisite and skillful performances touch the audience's heart.
"It takes tremendous efforts. With their dedication, the dance movements are beyond the limits of the human body ... They are extremely beautiful.
"I was especially impressed with some pieces of the program, and I just don't know how to explain it accurately ... I was virtually immersed in the divine culture.
"Shen Yun's music is a higher level performance, which is unparalleled ... Shen Yun music is different from other music, and it can make people feel refreshed.
"If I had missed this Shen Yun performance, I would have regretted it," Mr. Um said.
"New Opportunity for the Rebirth of Humanity"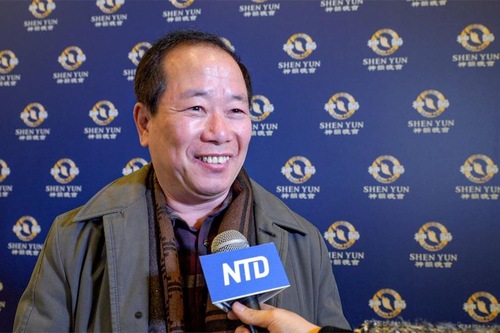 Lee Dongyeong, director of the Korean Broadcasting System (KBS), enjoyed the Shen Yun Performance at Ulsan Culture Art Center in Ulsan, South Korea, on February 11, 2020.
"Shen Yun creates a new opportunity for the rebirth of humanity... Vividly displays celestial realms that move our souls and enlighten our wisdom," Mr. Lee said.
"[Shen Yun] demonstrates the high-level culture by means of Chinese classical dance.
"Not only are the dances and images on the backdrops very beautiful, but every detail of dancers' movements, the [set] design as well as the color-matching of costumes are perfect.
"There are many [dance dramas] featuring legendary stories of celestial beings... They demonstrate the beauty and peacefulness of the world to us."
"Shen Yun truly touches the human soul ... I earnestly hope that the cultural and artistic values can persistently be passed down to future generations through its world tours.
"Shen Yun is a masterpiece that will be remembered by the entire world ... It would be something great, if [Shen Yun] could usher in the new epoch for the rebirth of humanity," Mr. Lee said.
"The Talent Is Beyond Words"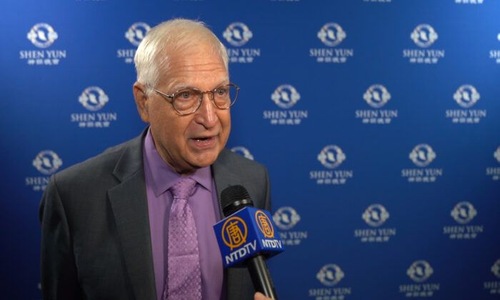 Joseph Kulakowski, attorney and law firm owner, attended Shen Yun's performance at the Mobile Civic Center Theater in Mobile, Alabama, on February 11, 2020.
"I was amazed. I was in awe. The talent is beyond words. I don't have the vocabulary, I have such limited vocabulary to speak to how beautiful it was. That's my problem. I don't have words to describe how wonderful [Shen Yun] is," he said.
"I thought the story was beautiful. I thought the actors were extraordinary. The colors were extraordinary. I thought it was wonderful, beautiful.
"But what you see with the eye and what you hear, you need to be conscious of the extraordinary musicians that you don't see and that you hear. This music is not being piped in! These are real live artists, making these sounds who are so carefully choreographed.
"The depth of the story about Chinese culture, the creation, their faith, their beliefs, their concepts of good and evil. I thought that the underlying theme, that these people of principle and faith were being crushed by the communists ... But I have a theory that because of faith, the roots, they will survive.
"This is the bloodstream, this is the chi. This is not something that's passing by in modern-day... This is what is in the veins of the Chinese people. The chi of the Chinese people. No, this will not be suppressed. The message will get through. And the Chinese people will survive. And its culture will survive," Mr. Kulakowski said.
"The Artistry is Top-Notch"
John Vishneski, attorney and clarinetist, saw Shen Yun at the Rosemont Theatre in Rosemont, Illinois, on February 15, 2020.
"I very much enjoyed the performance ... Being able to tell a story in dance is wonderful and that's something that Shen Yun does marvelously," he said.
"Having a live orchestra makes it ... As a musician I listened to the orchestra and I noticed that a lot of the original compositions as the program notes have a lot of focus not only on the Western instruments, in general, combining with the Chinese instruments.
"I really liked the digital backgrounds, especially the digital curtain falling at the same time the physical curtain is falling. That effect on every single ending of a piece was magnificent.
"It's a window into a culture that you don't often get to see and the artistry is top-notch and it's a great experience," Mr. Vishneski said.
Upcoming Performances
Shen Yun continues its world tour with upcoming performances in Nantes, France, February 21–23; Basel, Switzerland, February 25–27; Chuncheon, South Korea, February 22; St. Paul, Minnesota, February 20–23; and Tucson, Arizona, February 22–23.
For more information on tickets and dates, please visit http://shenyun.com.