Japan: Falun Dafa Practitioners Celebrate Mid-Autumn Festival and Wish Master Happy Holidays through Cultural Performances
Oct. 4, 2020 | By Falun Gong practitioners in Japan
(Minghui.org) Falun Dafa practitioners in Tokyo held a series of cultural performances at Tower Hall Funabori on September 26, 2020 to celebrate the Mid-Autumn festival and wish the founder of the spiritual discipline, Mr. Li Hongzhi, a happy holiday.
To kick off the celebrations, practitioners wished Master Li a Happy Mid-Autumn festival, and sang a song in chorus. Other programs included poetry recitals, songs, traditional Chinese instrumental performances, as well as various musical instrument performances, a martial arts demonstration, a vocal solo, and skits.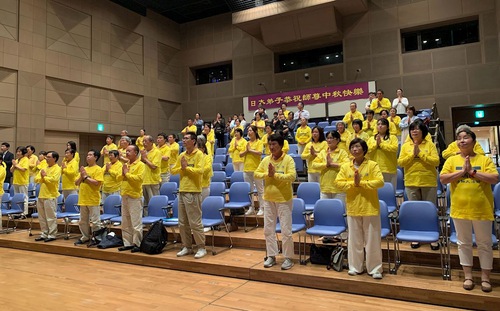 Practitioners sing a song to wish Master Happy Mid-Autumn Festival.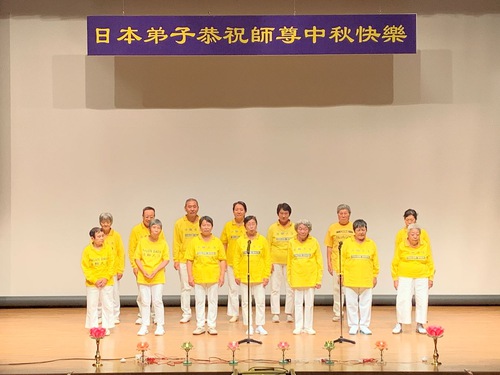 Elderly practitioners send heartfelt wishes to Master Li.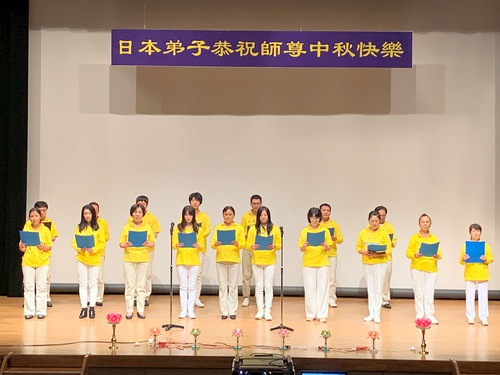 Practitioners from Edogawa sing the song, "Coming for you."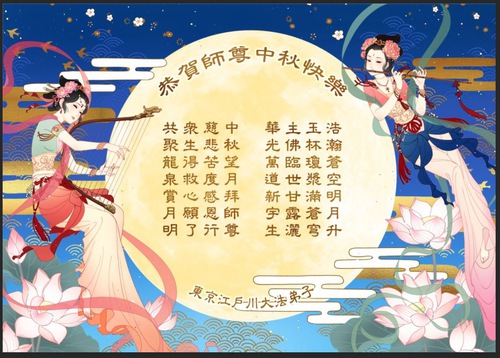 Greeting card made by practitioners from Edogawa.
The event consisted of 16 performances. Practitioners put their hearts into preparing for the event and hoped to express their deep gratitude to Master through the performances.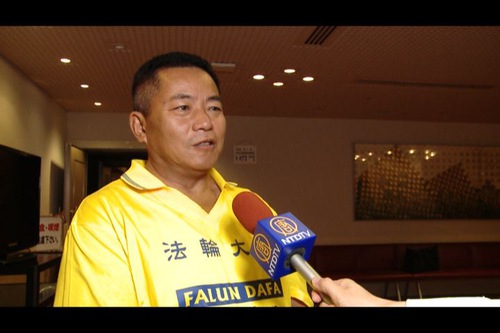 Kunio Sato wishes Master Li a Happy Mid-Autumn festival.
Kunio Sato said, "During this Mid-Autumn festival I would like to wish our Master happy holidays. We long to see him again and express our feelings through our presentations."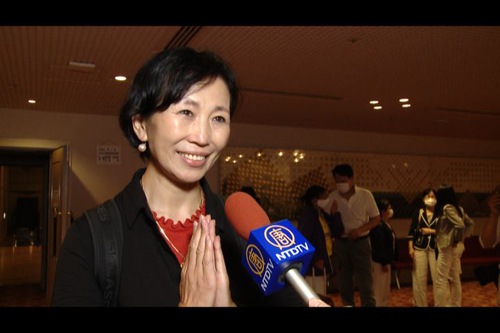 Fujishima Akiko is grateful to Master Li for teaching Falun Dafa.
Fujishima Akiko said, "The Mid-Autumn festival is a traditional, ancient holiday. I miss Master and all practitioners share the same sentiment. We prepared for today's celebration for ten days. It comes from our hearts."
The Mid-Autumn festival is a traditional Asian holiday. Every year, practitioners around the world express their gratitude to Master Li on this special occasion in various ways.