Hubei Woman Dies Weeks after Being Released from Brainwashing Center—Family Suspects She Was Drugged
January 21, 2020 | By a Minghui correspondent in Hubei Province, China
(Minghui.org) A woman in Wuhan City, Hubei Province died less than a month after being released from a brainwashing center, where she had been held for practicing Falun Gong. Her family suspected that toxic drugs were administered to her during her five-month detention there.
Ms. Wan Dajiu, also known as Wan Jiuhong or Wan Jiuyun, was arrested and taken to Yusun Mountain Brainwashing Center on May 6, 2019. The arrest came only two weeks after she was released from a four-year prison term, for passing out materials about Falun Gong, a spiritual discipline that has been persecuted by the Chinese communist regime since 1999.
The authorities targeted Ms. Wan in attempts to prevent her from speaking out about Falun Gong during the Military World Games held in Wuha on October 18-27, 2019. Many local practitioners were also arrested or harassed in the months leading up to the event.
When Ms. Wan was released in late October after the event, she was in a delirious state. She was mute and didn't know how to eat or relieve herself. She died shortly after her brother sent her to the hospital, which was less than a month from the end of the Military World Games. The exact date of her death remains to be investigated.
Four-year Prison Sentence
Ms. Wan was arrested on April 12, 2015 for distributing informational materials about Falun Gong, which she credited with improving her health and character.
She appeared in Hanyang District Court on April 6, 2016. She was charged with "undermining law enforcement with a cult organization," which is the standard pretext used by authorities to prosecute Falun Gong practitioners. She testified in her own defense and argued that she had violated no laws by trying to be a good person and raising awareness about the persecution of her faith.
Her lawyer also entered a not guilty plea on her behalf. He refuted that no law has ever criminalized Falun Gong in China and that practicing Falun Gong falls under his client's right to freedom of belief.
Ms. Wan was sentenced to a four-year prison term on April 25, 2016. The Wuhan City Intermediate Court rejected her appeal without holding a hearing in June 2016.
A few of her family members were arrested and held in detention for more than ten hours, when they filed a motion to reconsider the case on June 25.
Ms. Wan was subjected to various forms of torture at Hubei Province Women's Prison. Her husband divorced her due to the pressure from the persecution while she was serving time.
More Drug-administration Victims
In the past two decades, the Yusun Mountain Brainwashing Center has been actively persecuting Falun Gong practitioners. Practitioners held in the center are routinely starved and poisoned.
Ms. Yu Yimin suffered a mental collapse after being injected with unknown drugs there. She initially felt pain radiating from her feet, and then gradually lost her memory, the feeling in her feet, and the ability to walk. The guards at the brainwashing center also beat her savagely and hit her head against a wall. She passed away on August 5, 2011, at the age of 49.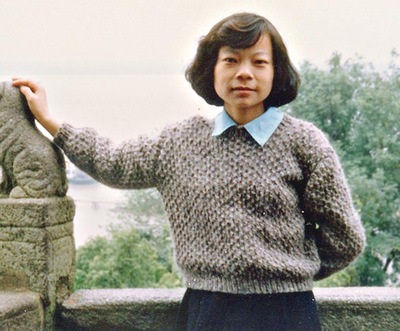 Ms. Yu Yimin before the persecution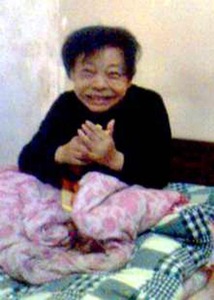 Ms. Yu Yimin developed a mental disorder as a result of the persecution
Mr. Wang Jinping, 42, recounted that while he was held at the brainwashing center in March 2015, the guards added some unknown drug to his food, and even put the drug in his pillow and comforter. He couldn't fall asleep. He had pain all over his body and his eyes became dull.
Related reports:
"Killing One or Two People Is No Big Deal," Says Detention Center Guard
Four Practitioners Persecuted at Yusun Mountain Brainwashing Center
Persecution of Falun Gong Practitioners in Wuhan City, Hubei Province, Intensifies