Liaoning Man Deprived of Sleep While Serving Time for His Faith
September 18, 2019 | By a Minghui correspondent in Liaoning Province, China
(Minghui.org) A 64-year-old man was deprived of sleep while serving time for his faith in Falun Gong, a spiritual and meditation discipline that has been persecuted by the Chinese communist regime since 1999.
Mr. Niu Zhanhua, a resident of Faku County, Liaoning Province, was arrested in the middle of the night on May 12, 2018. The police ransacked his home and arrested another practitioner, Mr, Zhou Jianguo, who happened to be there visiting him.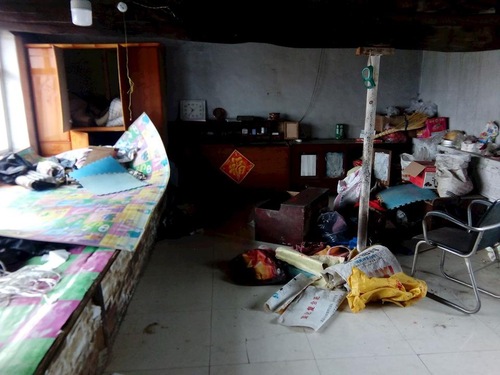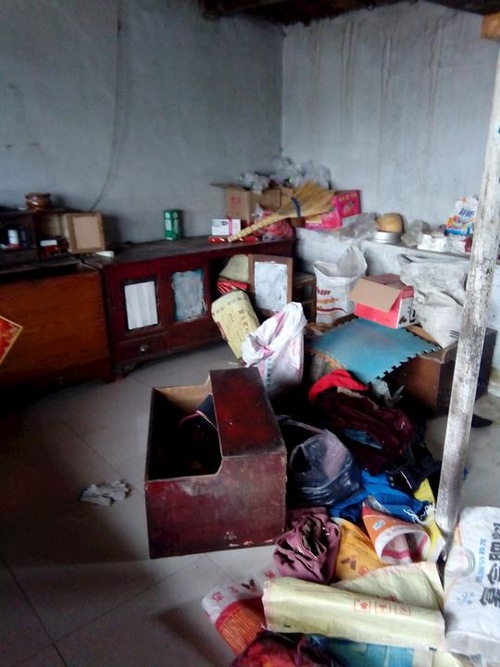 Mr. Niu's home after the police raid
Although Mr. Zhou was released 15 days later, Mr. Niu remained in detention.
A police officer said to him during interrogation that they had to arrest him even if it were a mistake, "We need to meet our quota of sentencing enough Falun Gong practitioners."
Mr. Niu appeared in Faku County Court on October 23, 2018 and was sentenced to three years in prison one month later.
He was sent to Dongling Prison in Shenyang City, Liaoning Province on January 21, 2019.
Since February 22, 2019, the prison launched a "brainwashing campaign" against Mr. Niu and deprived him of sleep in order to force him to renounce Falun Gong.
It remains to be investigated how long the torture campaign has lasted.
Related report:Disabled Elderly Practitioner Indicted for His Belief
Related article in Chinese:沈阳市法库县牛占华、周建国被绑架