Inner Mongolia Woman Serving Time for Her Faith Denied Family Visits
August 29, 2019 | By a Minghui correspondent in Inner Mongolia, China
(Minghui.org) A Ningcheng County, Inner Mongolia resident has been denied family visits since December 2018 while serving a three-year term for not renouncing her faith in Falun Gong, a spiritual discipline that has been persecuted by the Chinese communist regime since 1999.
A guard at Inner Mongolia No.1 Women's Prison said to Ms. Li Caizhi's family when they went there to visit her, "We won't allow you to see her if she doesn't renounce Falun Gong."
"Aren't you violating the law in doing so?" Ms. Li's family questioned the guard.
"This is the order from the prison administration office. You can go ahead and talk to them."
When her family went to the administration office, however, they were blocked outside and not allowed to talk to the officers.
It has been reported that Ms. Li is being forced to do manual labor for more than 10 hours every day without pay.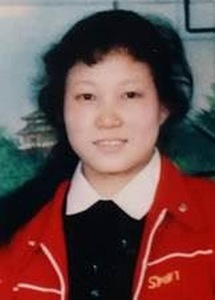 Ms. Li Caizhi
Ms. Li, 51, was arrested on July 23, 2017 after she was reported by a mother and daughter for telling them about how Falun Gong restored her to health.
She was tried on November 2, 2017 and sentenced to three years in January 2018 by Ningcheng County Court. Her appeal filed with Chifeng City Intermediate Court was rejected a few months later. The judge who handled her appeal case said to her family, "Are you naive enough to think I'd overturn her verdict?"
When her son, who works out of town and hadn't seen her since her arrest, visited her at Ningcheng County Detention Center on April 23, 2018, he was saddened to see that his once fit and energetic mother had lost one third of her weight within just nine months of her arrest and that she had bruises on her arms.
Ms. Li told her son that she was found to have high blood pressure during a required physical examination following her arrest. Hu Xiaoning, the head of Wuhuaxiang Police Station who arrested her, called the detention center, "We have a Falun Gong practitioner whose blood pressure is 240 mmHg, do you dare to accept her?"
"We will take her as long as you send her over," a guard replied.
Less than one month after her son's visit, Ms. Li was sent to the prison on May 23, 2018. Because she refused to renounce Falun Gong, the prison denied her family visits starting in December 2018.
Related report: