Lima, Peru: The Art of Zhen Shan Ren International Exhibit Viewed by Thousands
August 02, 2019 | By a Falun Gong practitioner
(Minghui.org) Falun Gong practitioners held the Art of Zhen Shan Ren International Exhibit at a local culture center, Juan Parra Del Riego, in Barranco, Lima, Peru from July 1-14, 2019. Over 4,200 local people, police and tourists viewed the artworks which depict Falun Gong. Several pieces touch upon the Chinese Communist Party's (CCP) persecution of the ancient spiritual practice.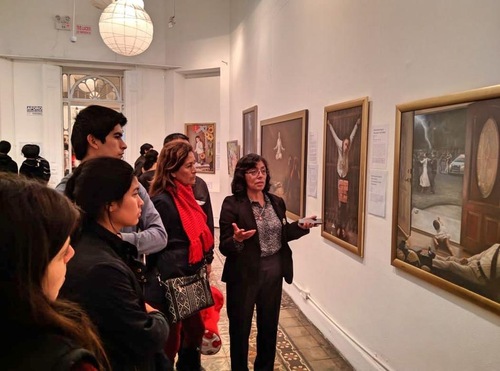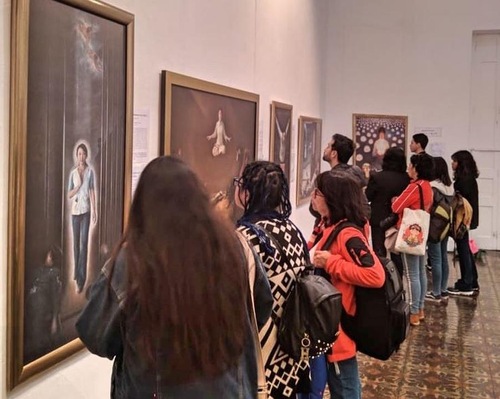 The Art of Zhen Shan Ren International Exhibit
Local schools attended the exhibit
Three hundred and eighty students from eight schools in Barranco were brought by their teachers to view the paintings and listen to practitioners' explanation.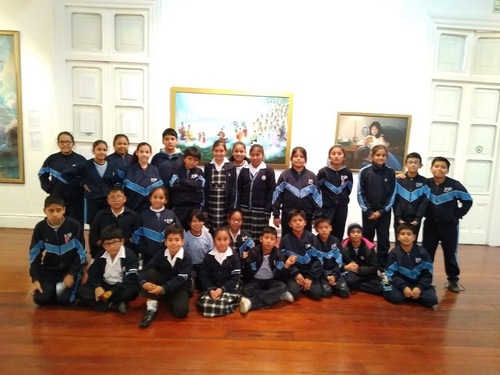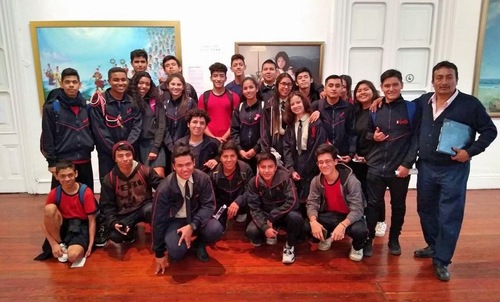 Teachers and their students have their photo taken after viewing the artworks.
Pedro Macurí Luna, Vice Director of Department of Education and Culture, Barranco, wrote to the Peru Falun Dafa Association and praised their contribution to the community. He wished the exhibition great success.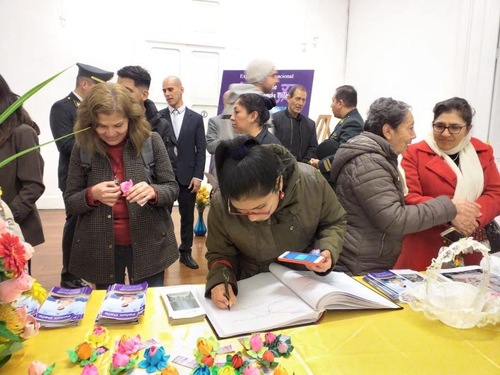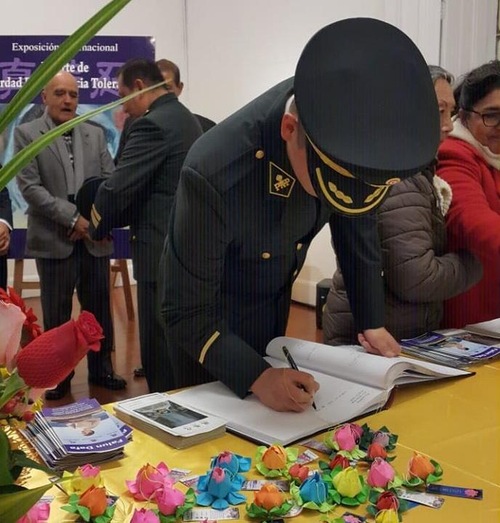 Local people and police officers write their comments after viewing the artworks
A local radio station, Radio X Web, interviewed Falun Gong practitioner Francisco Vilela during the exhibition. Vilela said the exhibition was very meaningful. He mentioned that 2019 is particularly significant, as it marks 20 years of the CCP's persecution of Falun Gong, as depicted in the artworks.