Canada: Government Officials Call to Ban Human Rights Violators from Entering Country
August 01, 2019 | By Minghui correspondent Zhang Yun in Canada
(Minghui.org) The U.S. Department of State said earlier this year that the agency may deny visa applications and entry of known human rights violators, including those who persecute Falun Gong practitioners. Practitioners have recently submitted a list of confirmed human rights violators to the agency, urging action against these individuals who have perpetrated the brutal 20-year persecution of Falun Gong in China.
Canadian government officials have been paying close attention to the Chinese regime's suppression of Falun Gong, and have commended this development. They are calling on the Canadian government to implement similar measures.
MP and Former Immigration Minister: No Entry for Human Rights Violators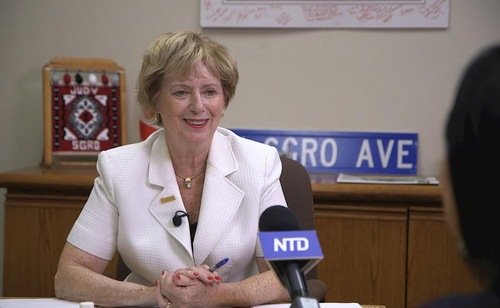 Judy Sgro, Member of Parliament and former Immigration Minister, stated that the persecution of Falun Gong is "unwarranted and unfair."
Judy Sgro has been a Member of the Canadian Parliament for 20 years and is a former Minister of Citizenship and Immigration. During a recent interview, MP Sgro said, "The Falun Gong community is living and practicing the very values that we built our country on. I have great difficulty understanding why anyone would have trouble not being respectful of the Falun Gong community as whole."
Ms. Sgro added, "Although the suppression [in China] still continues, it is completely unwarranted and unfair to persecute innocent people." She said that people who commit these deeds should be held responsible. She also pointed out, "They got away with that because the rest of the world is not vocal enough. When the parliament reconvenes in the fall, I hope that we get much louder voices than we had before."
More specifically, MP Sgro looks forward to similar legal measures being instituted in Canada as in the U.S. which are based on the Magnitsky Act. "Whether we are talking about Falun Gong, or we are talking about people involved in the Holocaust, people who do not respect the human rights of each other and our nation should not be given any privilege in getting a visa to get into the United Sates, Canada, or Australia."
MP Sgro has a message for practitioners undergoing persecution in China: "Be safe and be careful. [You] know that there are many people around the world that love and respect all of you, and we want you to be safe. We will be your voice here in Canada."
Former Senator: Organ Harvesting Is One of the Most Atrocious Acts Against Humanity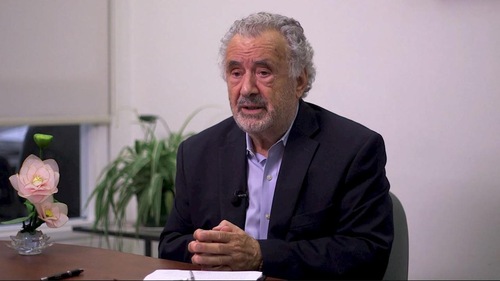 Con Di Nino, former Canadian Senator, said that the forced organ harvesting in China still continues.
Mr. Con Di Nino, former Canadian Senator, expressed his concern for persecuted practitioners and said, "We must never stop criticizing injustice in anywhere of this world, whether it's China or Canada. If we don't do that, then the society will collapse." He said that Canadian society is based on peace, compassion, and mutual understanding.
Senator Di Nino said, "The most telling example would be China's blocking free press, something the Chinese Communist Party has denied. Then, what are they hiding? Why don't they let those of us who would like to go there verify?"
Di Nino served the Canadian Senate for 22 years. As a co-founder of the Friends of Falun Gong in the Canadian Parliament, he said that the persecution that practitioners have experienced in China, specifically the taking of body parts without permission is, "one of the most atrocious acts against humanity."
"People cannot just ignore this tragedy and do nothing," said Senator Di Nino. "All governments around the world need to stand up and criticize, notwithstanding the commercial relationship with China." Mr. Di Nino hopes that legislative efforts will be in place soon to punish human rights violators in a way similar to the Magnitsky Act.