Domestic Violence Victim's Hope Restored by Her Faith, Arrested for Telling People about It
July 30, 2019 | By a Minghui correspondent in Heilongjiang Province, China
(Minghui.org) A Jiamusi City, Heilongjiang Province woman has been detained since her arrest on June 20, 2019, for not renouncing her faith in Falun Gong, a spiritual discipline that has been persecuted by the Chinese communist regime since 1999.
Ms. Li Guihua, 65, was reported to the police by a man whom she talked to about Falun Gong. Xilinlu Police Station officers arrested her on the spot. They ransacked her home and confiscated her Falun Gong books and materials. She was taken to Jiamusi City Detention Center around 8 p.m. and has been held there since.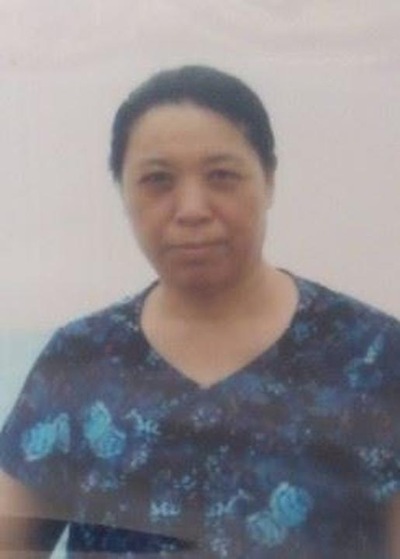 Ms. Li Guihua
Victim of Domestic Violence Finds Hope
Ms. Li's husband used to beat and verbally abuse her all the time, even when she was still recovering from childbirth. He didn't even spare their daughter, whom he once kicked halfway across a room. The little girl grew up terrified of her father.
Years of abuse left Ms. Li traumatized, both mentally and physically.
After she was introduced to Falun Gong about ten years ago, Ms. Li started to live by the principles of Truthfulness, Compassion, and Forbearance and stopped fighting with her husband. As her own character improved, her husband also changed. There was harmony in her family for the first time in many years.
Her husband suffered a stroke a few years ago and became paralyzed. She took good care of him and cooked his favorite foods.
Her husband felt very sorry for what he'd done to her in the past. He says he is grateful for Falun Gong's grace and that it was all because of Falun Gong's teachings that Ms. Li could forgive him and take care of him now. "Only a Falun Gong practitioner who truly cultivates herself could do this," he says.