76-Year-Old Engineer Sentenced to Three Years in Prison for His Faith
May 31, 2019 | By a Minghui correspondent in Shandong Province, China
(Minghui.org) A Jinan City, Shandong Province resident was sentenced to three years in prison and fined 5,000 yuan on April 19, 2019 for not renouncing his faith in Falun Gong, a spiritual discipline that has been persecuted by the Chinese communist regime since 1999. He has appealed the verdict.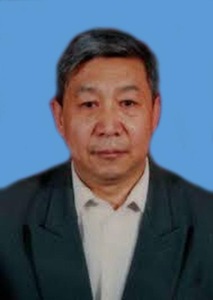 Mr. Liu Sitang
Mr. Liu Sitang, 76, a retired engineer, was arrested on September 6, 2018 for distributing informational materials about Falun Gong. Two months later, the police submitted his case to the Tianqiao District Procuratorate, which then indicted him and forwarded his case to the Tianqiao District Court in December 2018.
Mr. Liu was tried through a teleconference at the Jinan City Detention Center. The judge said he had to wait for approval from higher-ups before announcing the verdict.
Past Prison Terms
Prior to Mr. Liu's latest prison term, he was sentenced twice for his faith for a total of seven years.
Because he refused to participate in a "political education campaign" enforced by the communist regime, the police ransacked Mr. Liu's home and accused him of publicizing Falun Gong on November 30, 2005. Mr. Liu escaped while the police searched his rooms.
He returned home two months later, only to be arrested on March 2, 2006.
After eight months of detention at Liuchangshan Brainwashing Center, Mr. Liu appeared in the Licheng District Court on December 4, 2006 and was sentenced to three years in prison with four years of probation. He was released after the trial.
Mr. Liu was arrested again on February 4, 2009. The police ransacked his home and confiscated valuable items, including the nearly 90,000 yuan (~13,000 USD) cash he had set aside for his son's wedding.
The Lixia District Court held a hearing for Mr. Liu on December 9, 2009. No family members were allowed to attend.
Mr. Liu was sentenced to four years in prison on December 18, 2009 and was ordered to serve a total of seven years (counting the three years he received in 2006).
During his imprisonment, Mr. Liu's wife, Ms. Zhang Huiqing, visited several government agencies to seek his release. Li Dongfang, head of the Lixia District 610 Office, once deceived her into meeting with him at a public plaza. Ms. Zhang went to the designated spot and waited in a freezing wind for several hours, but Li never showed up. When she called him later, he said "I don't have time" and then hung up on her.
To prevent Ms. Zhang from talking to more people about Falun Gong, Li later gave her a labor camp term and sent her to the now-defunct Shandong Province Women's Forced Labor Camp.
Mr. Liu was severely tortured in the prison and twice sent to the hospital in critical condition caused by high blood pressure and intestinal blockage.
The prison initially denied family visitation for Mr. Liu. After the family filed several appeals to various agencies, including the provincial level Judicial Bureau, they were finally allowed to visit Mr. Liu.
Wife Worries about Husband's Health
After the police submitted Mr. Liu's case to the procuratorate in November 2018, his wife, Ms. Zhang, entrusted their lawyer to write letters to the prosecutor demanding that he drop her husband's case.
In the letter, Ms. Zhang said that her husband spent his entire career at Jinan Iron and Steel Company and received many awards for the contributions he made to the company.
Mr. Liu once succeeded in negotiating a big contract with a machine factory in Russia. Affected by the cold weather there, he became seriously ill after coming back home. Yet he still worked diligently when the equipment in his company broke down due to mechanical issues and needed his expertise to fix.
Because of injuries incurred at his workplace, Mr. Liu suffered lower back problems, which later caused numbness in his back and legs. His health continued to decline as he aged. He developed high blood pressure and also suffered from other cardiovascular problems.
To improve their health, Mr. Liu and his wife tried several qigong practices in the early 1990s, but none of them had significant effects. Both of them had to retire early because of health issues.
The couple was introduced to Falun Gong in 1996 and soon experienced dramatic health improvement. "We were really delighted by how effective Falun Gong is in improving health, and we didn't know how we could express our gratitude to Master Li." Ms. Zhang said in the letter.
As Mr. Liu persisted in doing the Falun Gong exercises every day, he was in good shape before he was arrested. But only one month following his arrest, he began to suffer from a heart condition as well as abnormal blood pressure. "Given his age, I'm really worried about his health," said Ms. Zhang.
Related reports:
Once Imprisoned for 5.5 Years, 75-Year-Old Engineer Faces Prosecution Again for His Faith in Falun Gong
Economic Performance of Jigang Group Company Declines as it Persecutes Falun Gong Practitioners